Medical Meetings in Las Vegas: Industry Overview
The Las Vegas Convention and Visitors Authority (LVCVA) recognizes medical and health care meetings as a highly specialized niche market and has dedicated sales and marketing resources to promote the destination among healthcare meeting planners. The LVCVA currently has two staff members who hold the Healthcare Medical Meeting Compliance Certification (HMCC) through Meeting Professionals International (MPI). These HMCC-trained staff assist meeting planners and Las Vegas hotel property sales executives with working collaboratively when navigating the intricacies of meeting compliance. The destination annually hosts some of the largest health care meetings in the United States and is home to one of the leading bio-skills and cadaver lab facilities in the United States training thousands of surgeons and veterinarians from around the world.
Medical & Bio-Skills Facilities
Las Vegas offers unique medical laboratory meeting facilities for hands-on bio-skills labs and surgical training; a clinical simulation center; and specialized continuing medical and dental education training facilities in addition to traditional convention space. These venues offer dedicated lab managers and lab technicians; complete diagnostic and pathology equipment; surgical lighting; c-arms and endoscopy towers; general instrumentation; autoclaves; high-definition video equipment; auditoriums; on-site catering; and trained staff to assist with the unique needs of medical meeting planners, including anatomical procurement services.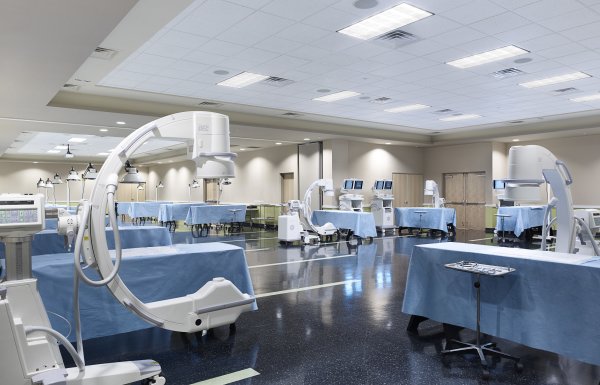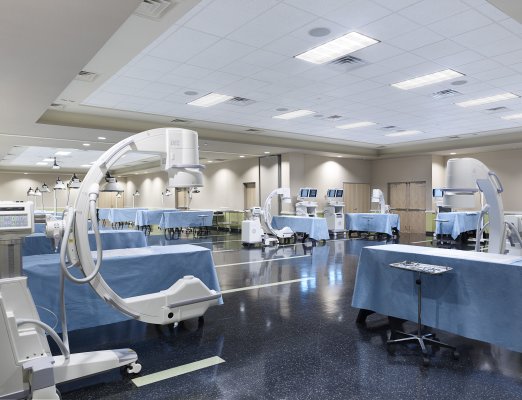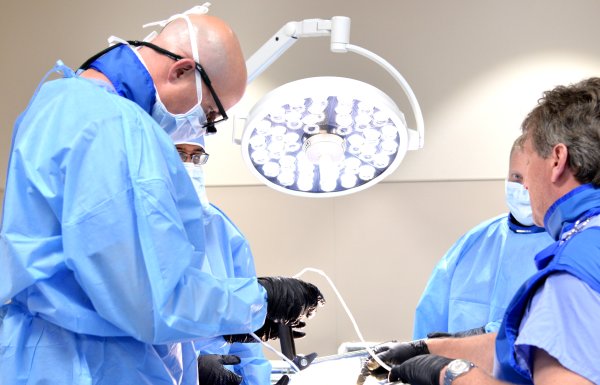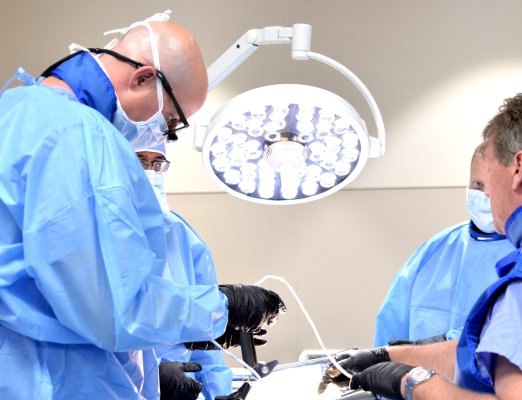 Las Vegas Medical and Wellness Services
Nevada is rapidly becoming a center of advanced health treatment and medical research attracting some of the newest facilities and leading physicians and academic researchers. Las Vegas and its surrounding areas offer a vibrant and thriving health and wellness community that works alongside its exceptional hospitality industry. The destinations' medical and wellness community offers a variety of services designed for the medical and business executive traveler, as well as the leisure traveler, and their guests. These services include health and wellness care; culturally diverse wellness spa services and treatments; preventative health services; alternative medicine; executive physicals; addiction treatment, dental care and cosmetic dentistry; age management services; infertility treatment; and surgical services, including cardiac, cosmetic, orthopedic, oncologic, orthopedic, bariatric and neurosurgical.
Easy Accessibility to the Airport and Throughout the Destination
McCarran International Airport is conveniently located just 2 miles from Las Vegas Boulevard with most hotels and meeting venues located within 3 to 5 miles (roughly a 15-minute drive) from the airport. In many cases, the close proximity of Las Vegas hotels eliminates the need for transportation as delegates can walk to many destinations. When transportation is required, however, Las Vegas offers myriad options including bus, taxi, Uber/Lyft, shuttles, the country's first automated monorail, and the innovative, underground transportation system, the Convention Center Loop.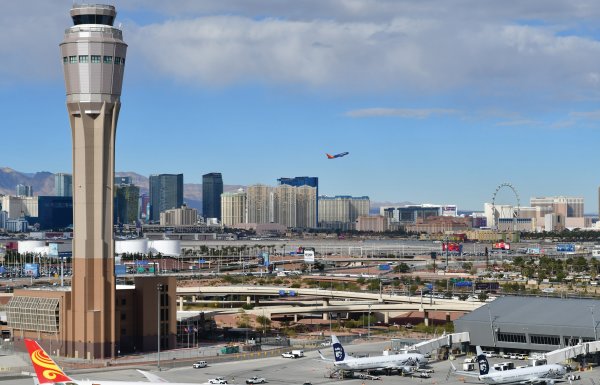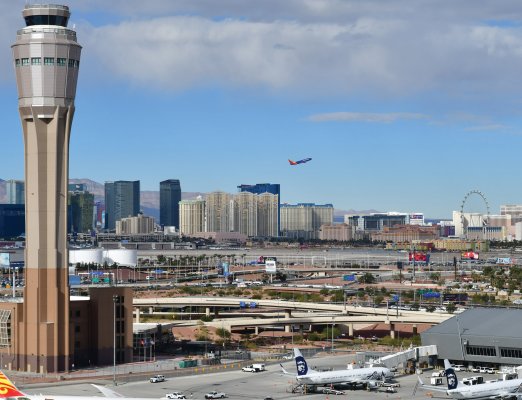 The University of Nevada Las Vegas School of Medicine
The University of Nevada Reno School of Medicine
Touro University
The University of Nevada Las Vegas School of Community Health Sciences
The Viticus Group:  Bio-skills and Cadaver Training
MedTech Europe Ethical Code of Business Practices
Healthcare Medical Meeting Certification Program (HMCC)
Open Payment Act in the US
Nevada's Health and Medical Services Industry Overview
124,353 Medical Industry Employees in the State of Nevada
90,023 Medical Industry Jobs located in Las Vegas (Clark County)
17 Acute Care Hospitals (8 are less than 20 years old)
17 Rehabilitation Hospitals and Specialty Centers
Over 3,500 Patient Beds
27 Skilled Nursing Facilities
3,150 Skilled Nursing Certified Beds
26 Diagnostic Imaging Centers
(Source: The Nevada Governor's Office of Economic Development)

CHERYL SMITH, MA, CMP, HMCC
DIRECTOR OF AIR SERVICE DEVELOPMENT, MICE AND SPECIALTY MARKET SALES
CSMITH@LVCVA. COM
PHONE: 702-892-2857