Groups and organizations of all sizes look to leverage the plethora of meeting space, proximity of Harry Reid International Airport, attractions, restaurants, and events that Las Vegas offers to benefit their business.  Which is why Las Vegas is a favored destination amongst the C-suite and business leaders.
Angie Smith, head of experiential events and field marketing for Atlassian, has spearheaded its events in Las Vegas for years. Prior to that, she worked with other companies and has a total of more than 22 years experience hosting business-related events in Las Vegas.
How frequently does your company host a meeting in Las Vegas? What does a typical event look like?
Atlassian meets three times a year in Vegas. Our events occur in three different categories. First is our customer conference that ranges from 3,000 – 10,000 attendees. Then there's a smaller gathering of 250 – 1,200 attendees over two days. Lastly, we hold small offsite programs that cater to 50 – 150 people.
In your opinion, what makes for a successful and memorable business gathering in Las Vegas?
Las Vegas is an entertainment, sports and culinary destination. Some may not know all that Vegas offers, but the investment in room categories, amenities and event venues in each property is surprising. You often don't get a true sense of what properties have to offer until you stay at them. Plus, the central and convenient location of properties, shows, restaurants and more is next to none.
How do you determine which Las Vegas venue best meets your company's needs?
Atlassian considers venues that allow for most of its conference to be under one roof: hotel rooms, expos, sessions and special functions. These one-stop shops help with attrition – the more a venue can keep everyone under one roof, the better. Most event planners look for venues that are comprehensive. I've primarily stayed with Mandalay Bay Resort & Casino, The Venetian Resort Las Vegas, Las Vegas Convention Center, and MGM Grand Hotel and Casino.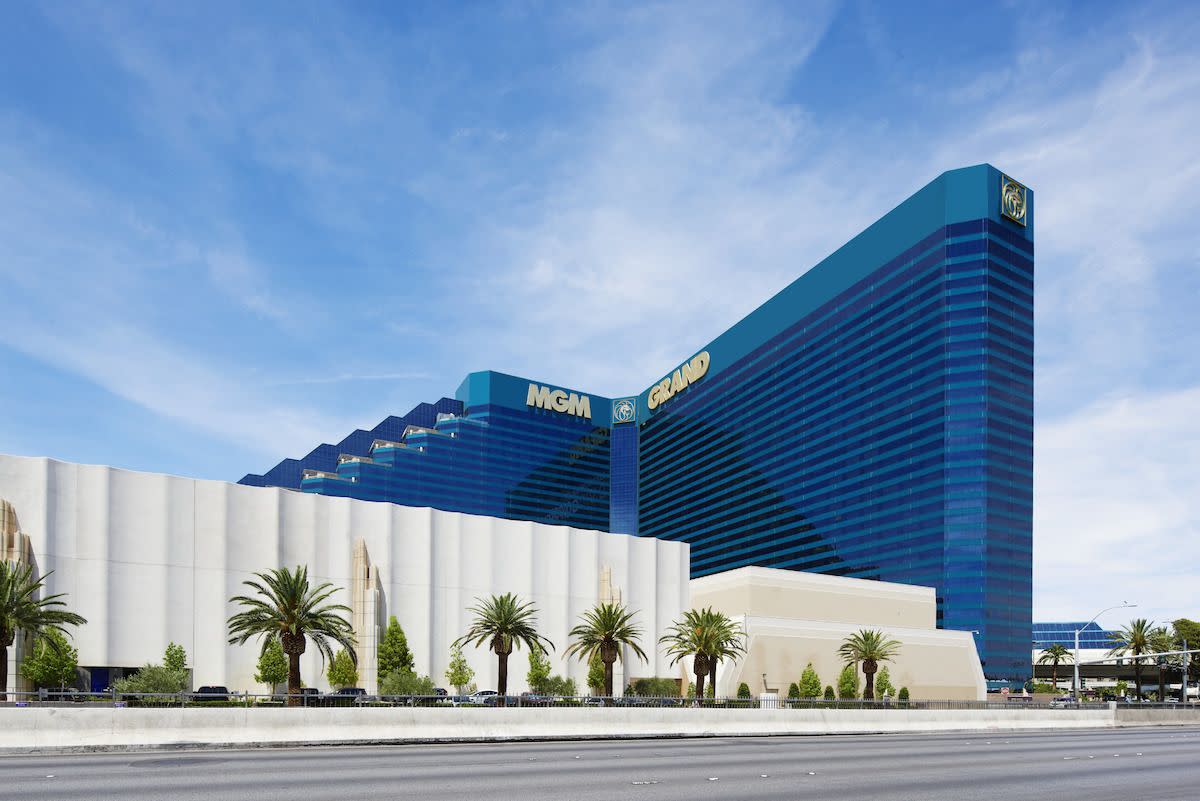 MGM Grand Hotel and Casino
What do you think about the destination's options for scalability concerning the needs of your group?
Scaling large is a huge challenge in many cities. The ability to transform event space, restaurants, sporting venues, and even a college campus in such a small space is unheard of, until you come to Vegas. In other tier 1 cities, transportation can also be a limiting factor. We ultimately lose part of our audience to distance in other cities.
Where are the best recreational options for attendee relaxation, team building and employee bonding?
There's honestly too many to choose from. There's scavenger hunts, car racing (SPEEDVEGAS), Maverick Helicopters, headliner concerts, one of the many shows that the destination boasts, sporting events at T-Mobile Arena, Allegiant Stadium, and Las Vegas Ballpark. All of these are incredible team-builders and I love them all!
For an inside glimpse of what hosting an event at Allegiant Stadium's Wynn Field Club could be like, watch the below from VEGAS ON.
With the variety of activities and events in Las Vegas, is attendee distraction a concern?
No. The best part of in-person events is those serendipitous moments. Coffee with an old friend. Cocktails with a new connection. Interactions that occur while walking toward a meeting or networking event that spark a new collaboration.
We keep our audience's attention by creating compelling content, amazing experiences, and a promise to deliver on the mission of the event. Time is precious, so if you can deliver on purpose and create opportunities in an environment that allows for serendipity, that's a win-win!
How do you keep event costs within budget?
We consider venues that offer flexibility when it comes to additional/bundle costs (external food and beverage or AV vendors), and we look to sign multiyear deals and invest in building great relationships with the hotel brands. Many venues will work with you, including The Cosmopolitan of Las Vegas and Caesars Palace. SAHARA Las Vegas has an assortment of meeting spaces from 16 – 500+ attendees. Plus, AREA15 has an assortment of experiences and spaces to host a couple dozen up to several thousand.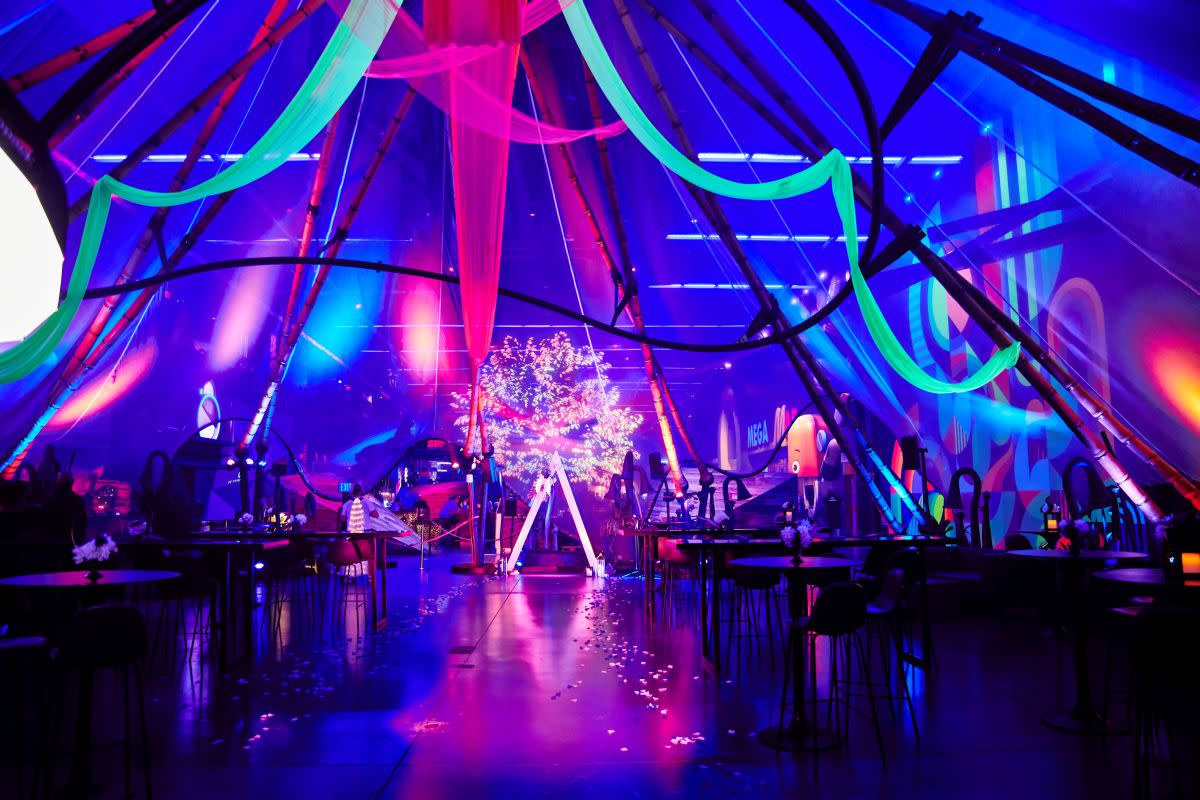 AREA15
Investment between vendor and client is helpful. This allows for productive planning conversations. We've invited The Venetian Las Vegas to attend team kickoffs – sharing our entire portfolio strategy. Those meetings provided our property team insight and fuel to offer Atlassian what we needed.
In your experience, what's changed or been enhanced over the last couple of years in the destination? What might surprise or build curiosity in those who have been to Las Vegas for business in the past?
Vegas has become the ultimate connection point of business and leisure; we like to call it "bleisure." When you can combine world-class accommodations with millions of square feet of event space and award-winning food and entertainment, you have a winning formula for any event.
While some might think Vegas has too many distractions, there isn't another destination quite like it in the U.S. All work and no play isn't fun – or memorable – for events. We look to connect our personal and business interests together.
The options that the destination has to offer are tenfold, as told by Angie. When it comes to doing business, choose the destination that offers it all – Las Vegas. But don't just take our and Angie's word for it, check out 10 Reasons to Host Your Next Event in Las Vegas, because Vegas means business.