Las Vegas is the premier destination for business meetings of every scale and type. With three of the nation's top 10 convention centers, the city is well known for hosting top-tier business meetings and conventions. Few destinations are as decadent, well-suited, accommodating and diverse as Vegas. The choice of state-of-the art event venues, services and amenities are endless. Plus, the dining and entertainment options are expansive, providing options to suit every event style and need.
LAS VEGAS IS GREAT FOR BUSINESS
With data pointing to the fact that attendance increases by up to 9%* when events are hosted in Las Vegas, the destination was a top choice for several medium to large-scale conventions this year. Research also reveals that attendees spend more time in meetings and on trade show floors when held here. Catch a glimpse at a few of the remarkable conventions that were held in Vegas this fall:
Global Gaming Expo – G2E (Oct. 9–12)
Professionals around the world in the video game and game development industry gathered as they defined the future of gaming. Events ranged from forward-thinking education sessions to new game titles and product launches, emerging technologies, and fresh business opportunities, all at The Venetian Expo at The Venetian Resort Las Vegas.

Historical exhibitors 400+ 

25,000 attendees 

Education sessions 70+ 

105+ countries and regions represented

Networking events were held at:
The Venetian Resort Las Vegas
IMEX America (Oct. 11–13)
It's the largest trade show in the U.S. for the global meetings, events and incentive travel industry. Held at the stunning Mandalay Bay Resort and Casino, suppliers and buyers from every sector of the industry came together to network and expand their knowledge. 

Historical exhibitors 3,500 

12,068 attendees

Networking events were held at:
Routes World (Oct. 16–18)
Was hosted at the Las Vegas Convention Center (LVCC) and is the premier aircraft route industry gathering. People meet to determine things like future airline routes. Las Vegas is the second U.S. city to host the show twice.

87 exhibitors

2,300 attendees

Networking events were held at: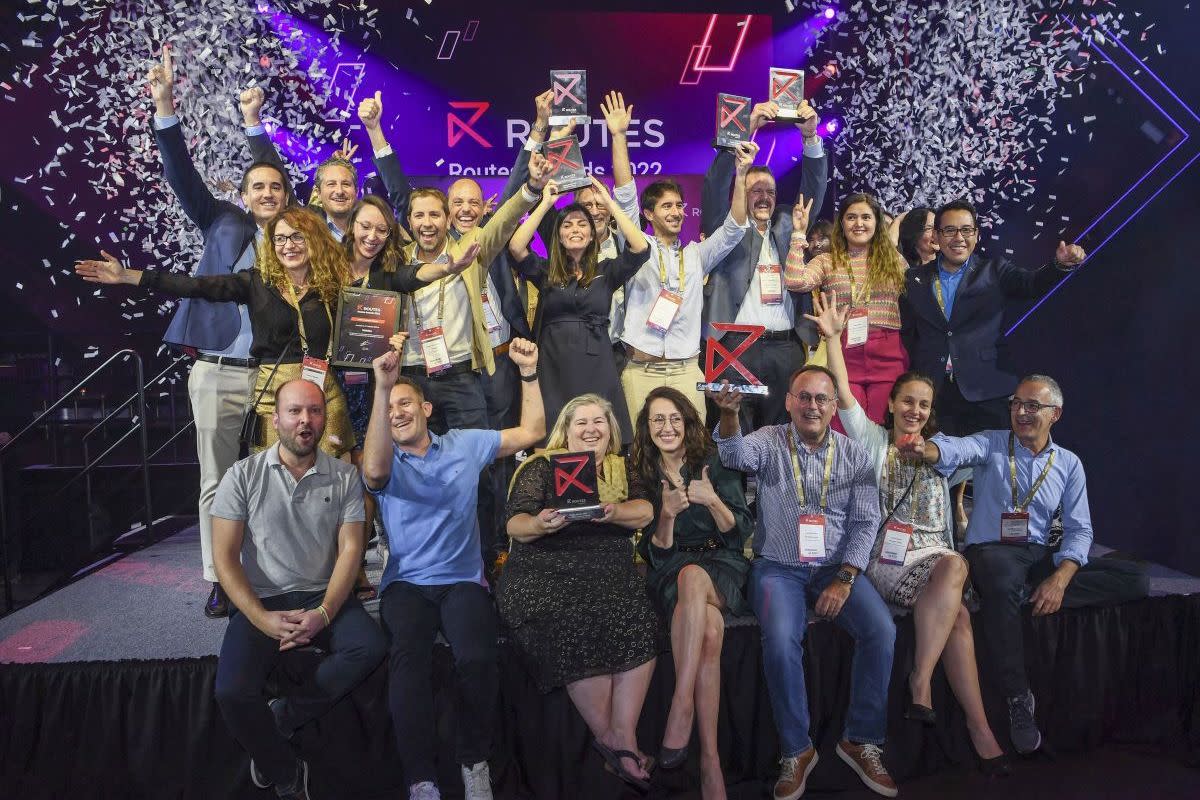 Routes World
​
Specialty Equipment Market Association (SEMA) (Nov. 1–4)
Running strong after 45 years in Las Vegas, SEMA is a juggernaut trade organization that represents the $44.6 billion automotive aftermarket industry. Held at the LVCC, SEMA utilized 1.2M square feet of exhibit space, plus an additional 1M square feet to showcase more than 3,000 products and 1,500 vehicles.

Historical exhibitors 2,400+ 

Historical attendance 161,000+ 

Countries represented 140+

Networking events were held at: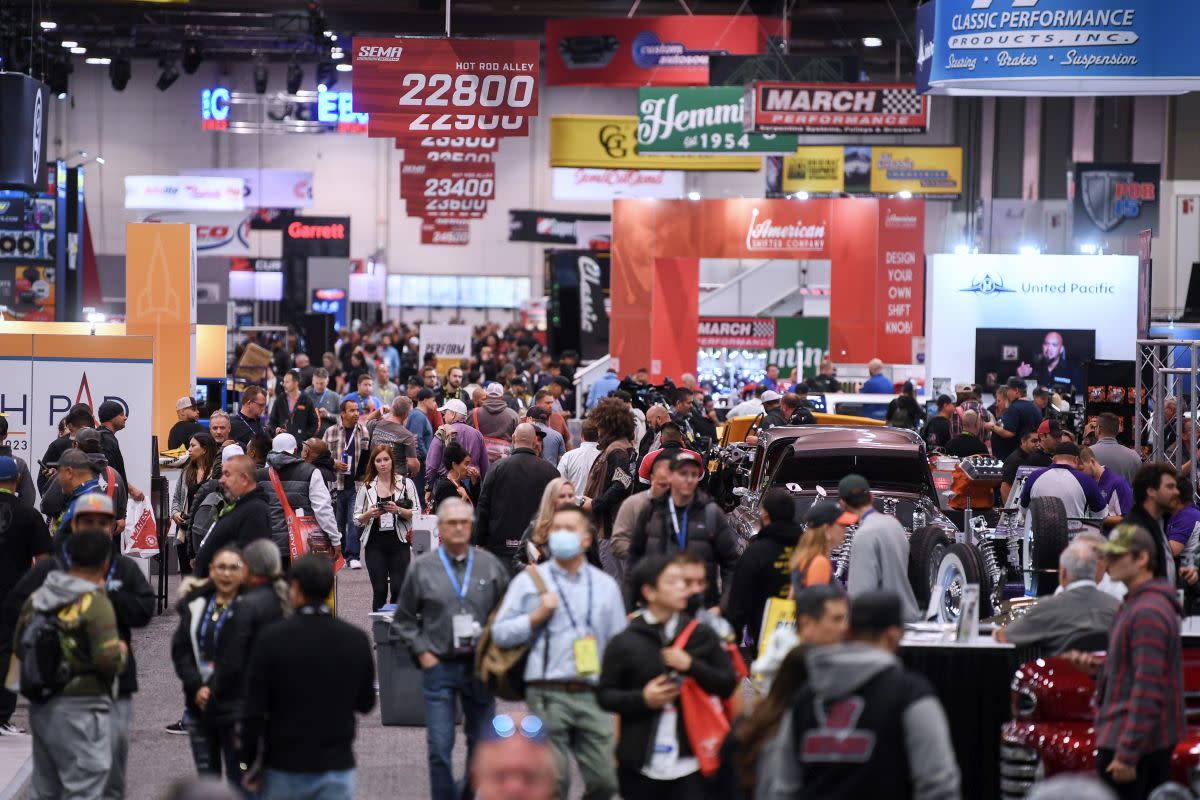 Specialty Equipment Market Association
The Marijuana Business Conference (MJBizCon) (Nov. 16–18)
Held at LVCC, this is one of the largest and most anticipated cannabis business events of the year. The expo took up over 320,000 square feet and was segmented into four areas: cultivation products and services; processing, packaging and lab services; retail and dispensary details; and business services.
Historical exhibitors 1,400+ 

Historical attendees 35,000+ 

Expo floor is 320K square feet  

Networking events were held directly at LVCC
As you plan your events, use your property and venue partners, as well as the Las Vegas Convention and Visitors Authority's sales team as a resource. Also, browse our 7 tips for planning a successful corporate event in Las Vegas. And remember, regardless of the season, Vegas means business and is the premier destination for your next event or gathering.
*2020 data