There's one secret to success we're putting right there out in the open: Vegas is the place to do better business.
Vegas stays in the lead when it comes to hosting diverse and noteworthy conventions, taking its place as one of the top three cities in the U.S. to do business and on average, brings 9% more attendance than other cities.Dozens of conferences and conventions take place here each year, covering businesses from concrete and construction, to diamonds and fashion. Curious as to what your employees are coming here for? 
We've got the inside scoop as to which conventions are some of the largest in Las Vegas.  
National Association of Broadcasters is the world's largest event covering filmed entertainment.
The result? Over 100,000 attendees with various interests in television, radio, federal government, public affairs, broadcasting, virtual reality, and more. Within the six-day conference, NAB hosts hundreds of workshops and speaking events, and has a major presence in Las Vegas with venues throughout the city including the Renaissance Las Vegas Hotel, Westgate Las Vegas Resort and Casino, the Wynn Las Vegas, and Encore Resort.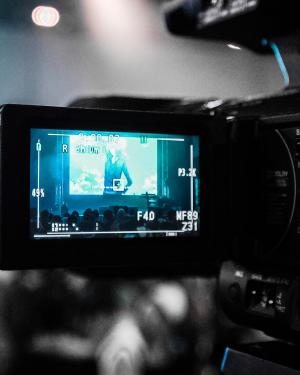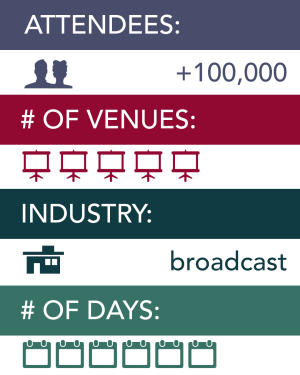 Global Gaming Expo takes the title as the world's largest get-together of gaming professionals.
26,000 gaming professionals make their way to Vegas to talk slots, table games, iGaming, VR, tournaments, and more. Over 430 vendors are at the conference too, making it a great place to engage with new customers, grow awareness of your company, and share any of your services − all while learning about an ever-expanding agency.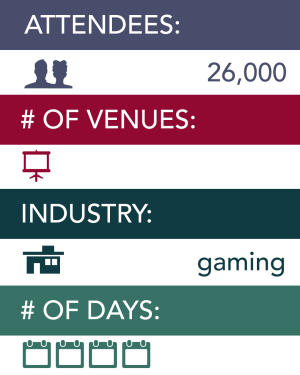 Over 60,000 people and 18,000 companies are at World of Concrete.
The industry's only international event is held in Las Vegas every year, and takes up over 745,000 square feet of the Las Vegas Convention Center with indoor and outdoor exhibits. The event attracts attendees that are in commercial concrete and masonry construction industries, as well as demonstrators and suppliers showing off their products and new technology. There is even events and competitions like a John Deere Operator Challenge or the Bricklayer World Championship offering prizes from cash to insane gear and tools.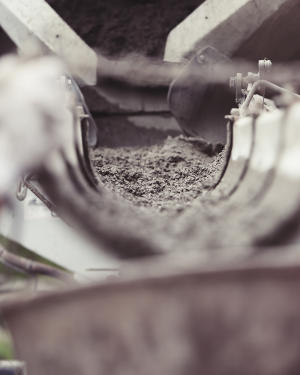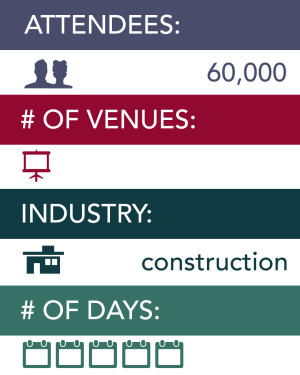 Men's Apparel Guild of California shows the fashion trends to 85,000 attendees.
MAGIC happens twice a year every February and August with 37 exhibitors showing the latest in apparel, footwear accessories and manufacturing. Within MAGIC you explore a variety of shows that are diverse and specific for your fashions needs. Check out The Collective for menswear, the PoolTradeShow for home goods, and stationary, and Stitch for women's wear and international fashion. The conference is led by UBM Fashion who serves the $1 trillion fashion industry by bringing sourcing and marketing events to Las Vegas. Everything from ethical sourcing to trend watching and scouting is possible at MAGIC.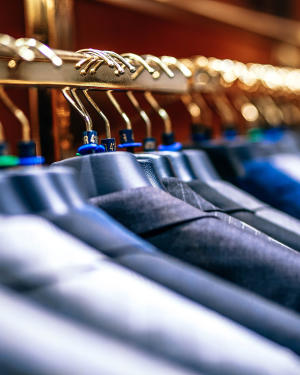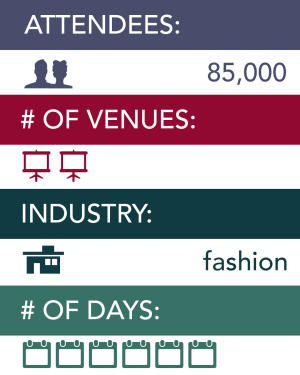 The 50th Anniversary of CES Las Vegas brought 184,000 attendees.
And every year is expected to get a bit bigger. This conference is the largest global gathering of future technology, and features everything from household brands to start-ups trailblazing the tech industry. Attendees are first to see the next big things in tech and entertainment, whether it be the latest innovations of self-driving cars to smart refrigerators with a built-in Alexa. The exhibiting companies fill more than 2.6 million net square feet − plenty of room for you to make an impression.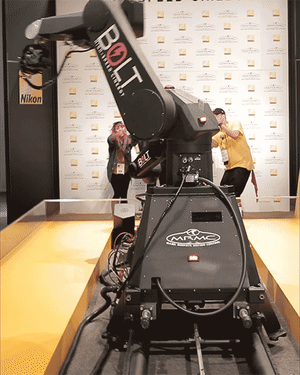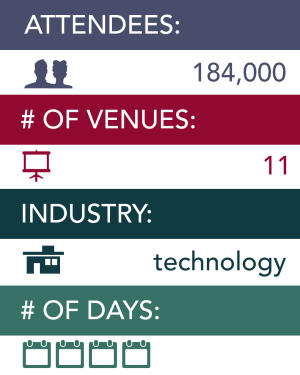 The range of conferences held here are diverse, which means we can probably do something special for your conference as well.
This article was published on 2/28/2018. Meeting capacity is limited at this time. Please visit https://www.vegasmeansbusiness.com/coronavirus-update/ for the latest information.