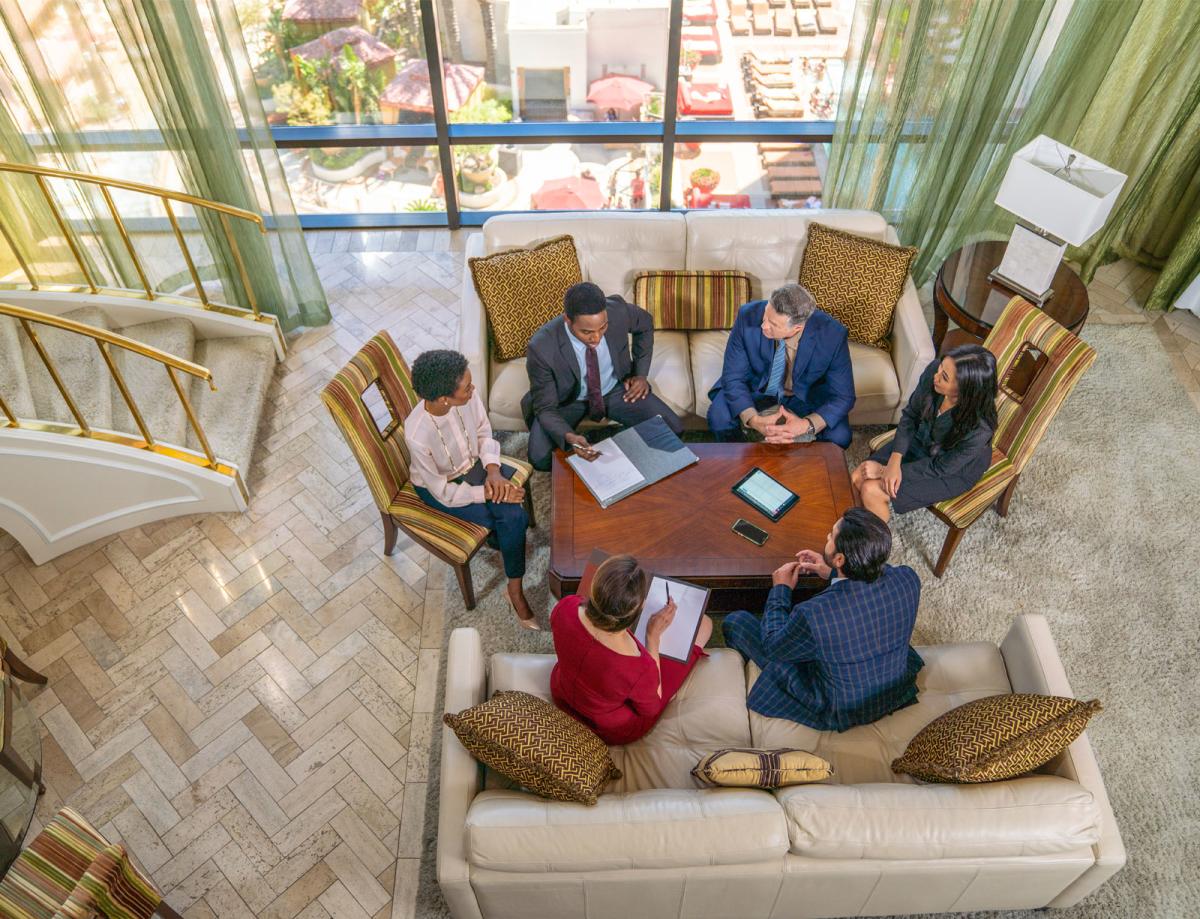 Golden Nugget Suite
If you're looking to take your meeting or convention attendees outside of the traditional meeting setting, then you should look at the top meeting and trade show destination in the U.S. With an array of expansive convention halls and meeting venues for any size gathering, Las Vegas has everything you need for your next corporate event. It's this ability to accommodate any convention, no matter the industry, that has resulted in Las Vegas being named the top meeting and trade show destination in North America for 24 years in a row by Trade Show Network News.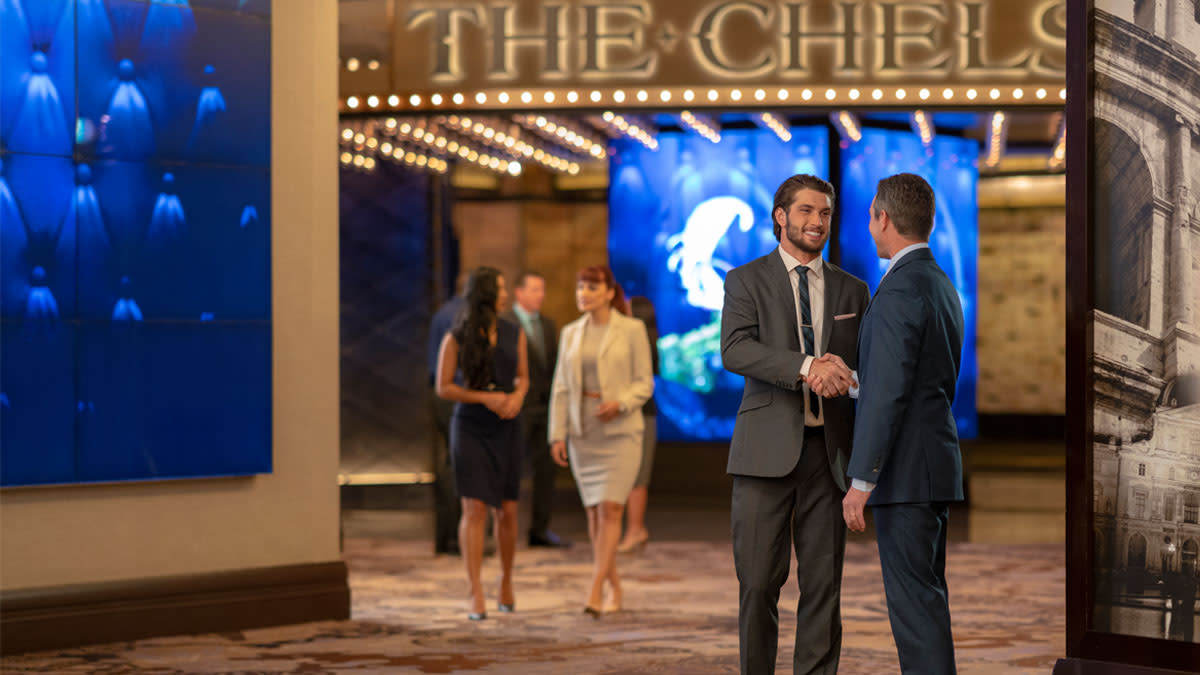 The Chelsea at Cosmopolitan Las Vegas
Space, Space, and More Space
The fact of the matter is, Las Vegas just has more space for meetings and conventions, with over 11 million square feet of exhibit and meeting space, including three of the country's top 10 largest convention venues! Add to that, nearly 150,000 available rooms and highly experienced resort employees, accustomed to hosting over 20,000 meetings a year. All together, this equates to an overall seamless experience for both meeting planners and attendees that's hard for other cities to match.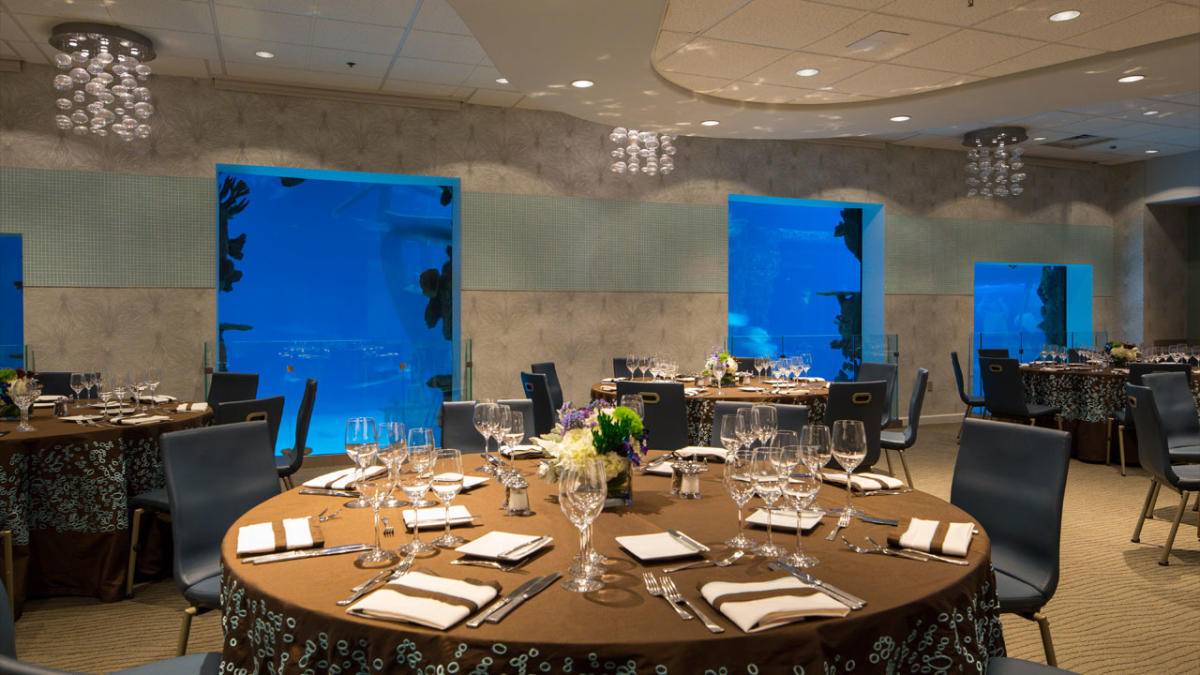 Mandalay Bay Seascape in the Shark Reef Aquarium
The Perfect Location for Any Convention
Whatever your industry or meeting size, there is a perfect space for your next gathering. Just because Las Vegas has massive convention venues, doesn't mean that they only cater to the biggest conventions. True, some of the largest conventions in the world are held in Las Vegas, including CES, SEMA, CONEXPO-CON/AGG and more, but there are myriad other meetings and conventions of all sizes happening every week. From conventions ranging from the National Grocers Association to Traders Expo, there isn't an industry or a convention that the city can't handle. It's precisely because of all the different and diverse meeting spaces that your next event will flourish in Las Vegas, with the just the right location for you.

Caesars Forum Ballroom
Different Is Better
Distinctive offerings, venues and unique opportunities differentiate Las Vegas from other cities, but it's also what's outside the convention hall that makes Vegas the best place for your next meeting. What might be perceived as distractions to the casual observer, can actually be used to your company's advantage – turning ordinary meetings and conventions into extraordinary ones. In fact, the attractiveness of Las Vegas generates strong attendance for meetings. On average, attendance increases 8 percent when conventions rotate into Las Vegas and decreases an average of 2 percent when shows rotate out of Las Vegas. Moreover, Las Vegas trade show delegates spend more time on the show floor, averaging 11.0 hours versus 8.4 hours in other cities.