When you pair a spectacular tourist destination with state-of-the-art meeting venues and easy access to every amenity you could hope for, you're set up for the best conference or convention possible. Each year, Las Vegas plays host to 24,000 conventions with a whopping 6.5 million attendees. And they come for the combination of ample meeting space, plentiful hotel rooms and top-notch hospitality, as well as the entertainment and dining options that Las Vegas is known for. When you're planning your next meeting, look no further than Las Vegas. 

Accommodations for Any Style
No matter your meeting size, Las Vegas can accommodate any number of attendees and find the best rates to fit any budget. With nearly 150,000 rooms to choose from, Las Vegas offers the best group value proposition in the world, while also providing top-of-the-line amenities and plenty of dining and entertainment options on site.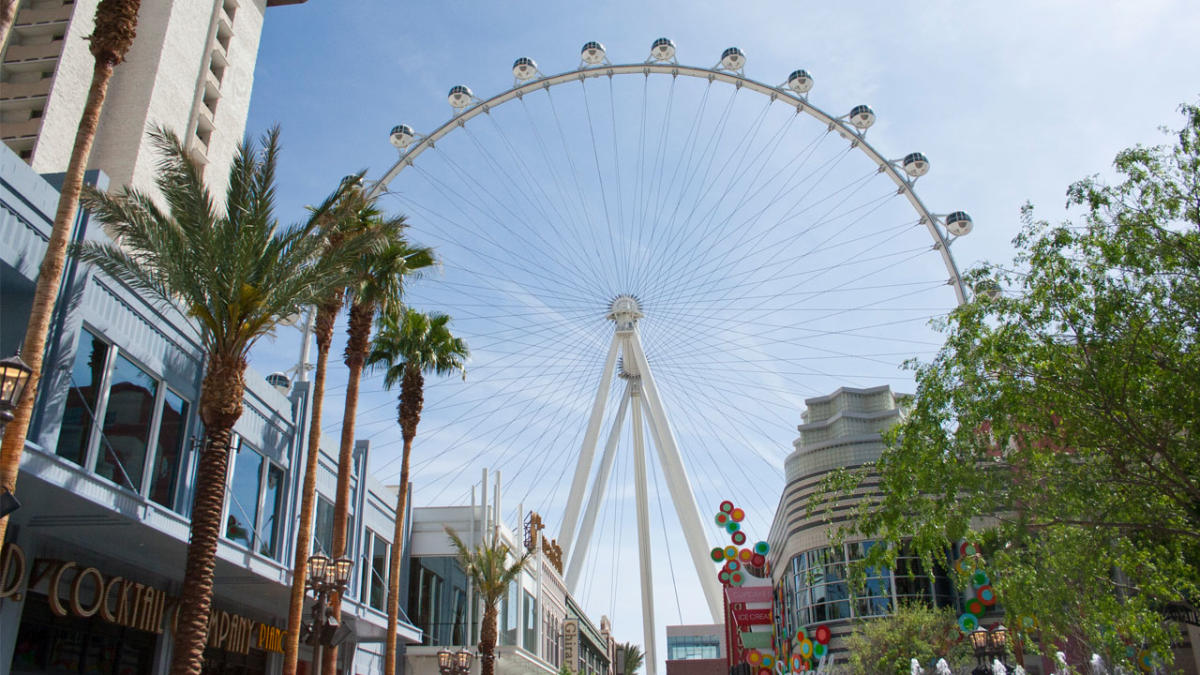 Just outside the doors of The LINQ Hotel + Experience, guests can access numerous recreational activities, restaurants and more, as well as easily walk to the monorail and parking facilities. From world-famous singers to beloved restaurants, the Westgate Las Vegas Resort & Casino has it all, located next door to the Las Vegas Convention Center. With a world-class spa and renowned dining, ARIA creates the perfect way to unwind after a long day of meetings. With the latest in entertainment, award-winning technical and catering services, celebrity chefs and more, MGM Grand is a favorite for conventiongoers and beyond.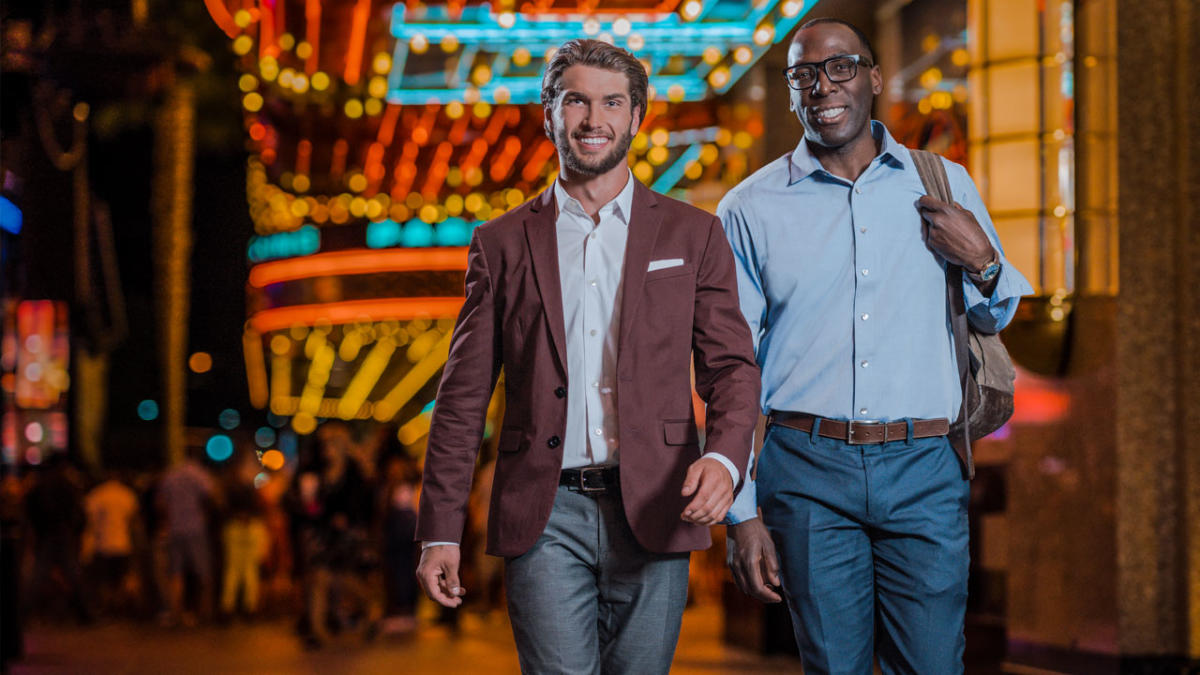 In ever-expanding Downtown Las Vegas, there are numerous meeting spaces, all of which are easily walkable from area hotels. Downtown Grand is amid an expansion that will add new rooms and meeting space, while Circa Resort & Casino will add its own stylish approach to accommodating conventions.   
These are just a few of the many places to rest your head and put up your feet after a riveting session or a groundbreaking meeting. 
 
Convention Centers for All Sizes
When it comes to meeting space, there is a variety of locations to choose from, each with scalable rooms to fit any size crowd. In fact, Las Vegas regularly breaks records with both its attendance and ever growing space!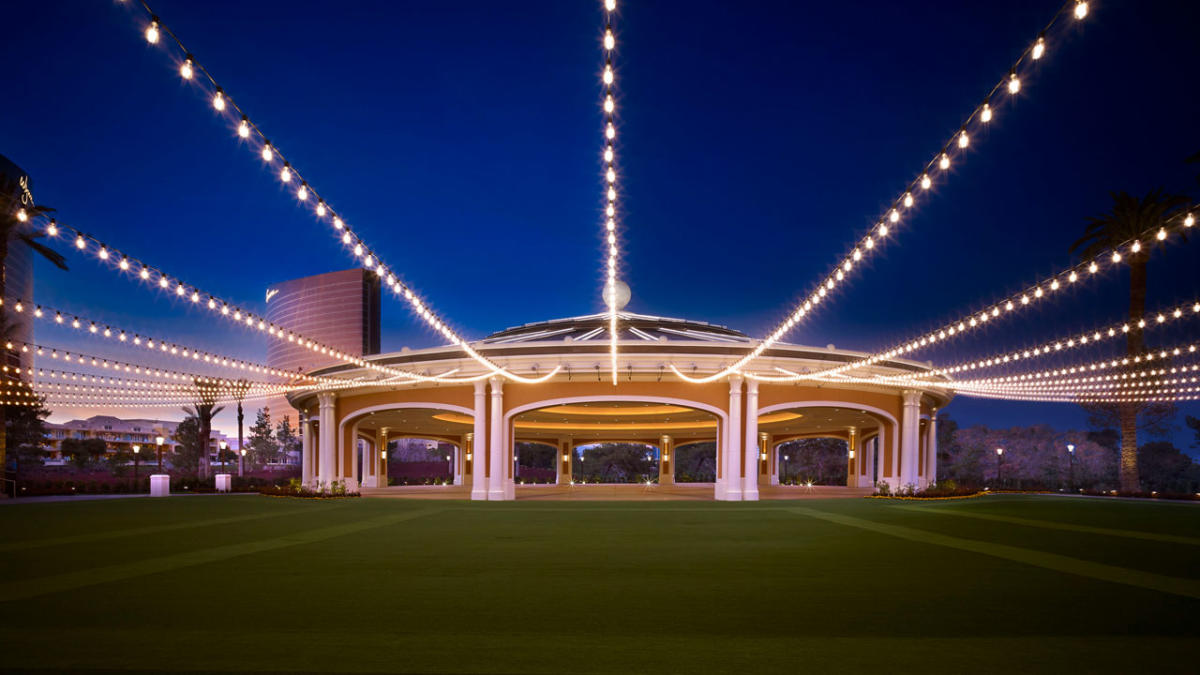 If we're talking numbers, Las Vegas has more than 11.5 million square feet of exhibit and meeting space, which is almost double the size of Disneyland or the equivalent of 47 city blocks. As the home to three of the country's 10 largest convention venues – Mandalay Bay Convention Center with 2 million square feet, The Venetian Expo with 1.7 million square feet, and Las Vegas Convention Center with 3.2 million square feet – there's room to spread out. And if that wasn't enough, there's more on the way with Caesars FORUM, an expansive, pillarless ballroom offering a plethora of branding opportunities, as well as the Las Vegas Convention Center expansion that will add an additional 1.4 million square feet to the already spacious facility. 
So much more than just abundant space, Las Vegas continues to innovate the industry. MGM Grand's Stay Well® Meetings encourages optimum wellness through aromatherapy, air purification, virtual windows, and access to guided meditation with Deepak Chopra, ensuring that meetings don't need to be stressful. The destination also wows with an abundance of outdoor spaces, sure to impress. Wynn Las Vegas has some of the most stunning open-air spaces including the new 20,000-square-foot Event Pavilion and adjacent expansive lawn. With amazing views of Wynn Golf Club's 18th hole fairway and waterfall, it's the perfect setting for business or entertaining.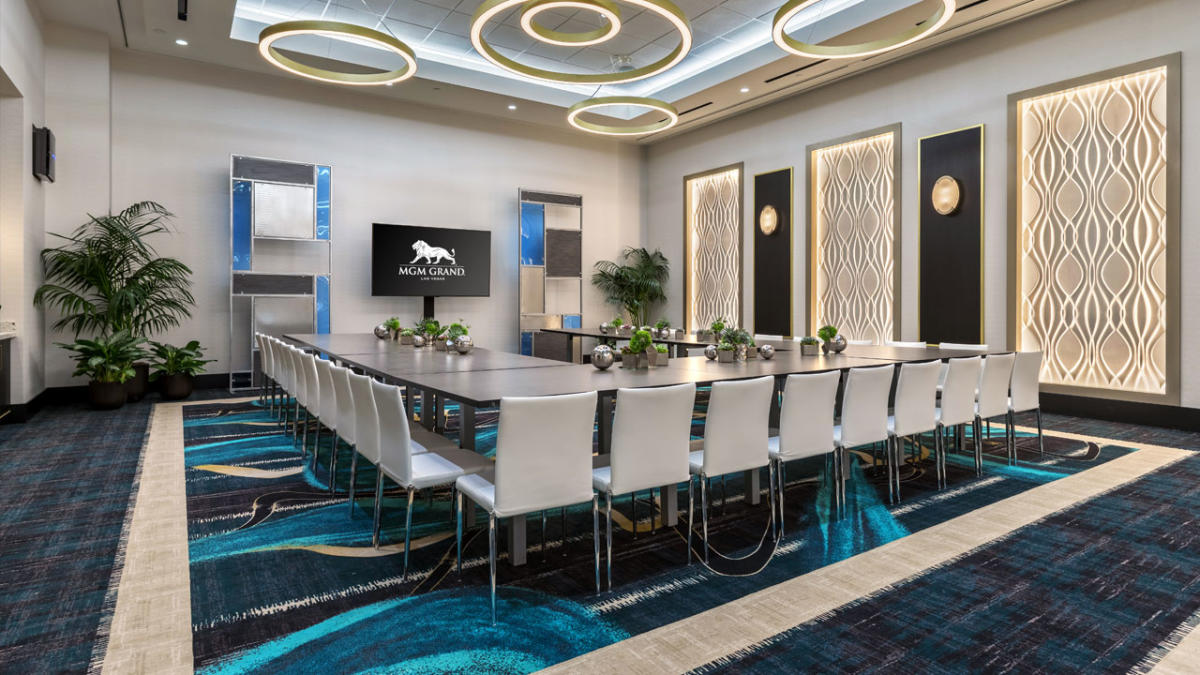 From a company's small gathering to whole hotel takeovers, Las Vegas is set up for any type of get-together, with room to grow. 
 

Connected to Anywhere You Need to Be
Traveling to (and around) Las Vegas is easy on both your watch and your wallet. Each day at McCarran International Airport, nearly 1,000 inbound and outbound flights provide nonstop service from more than 130 U.S. and international cities. Conveniently nestled in the heart of the city, the airport is centrally located and easy to access from any location in the Las Vegas valley. With many transport options, including shuttles, taxis, ride shares and public transportation, traveling to and from any hotel or convention facility is a breeze, so you'll never have to run for your flight.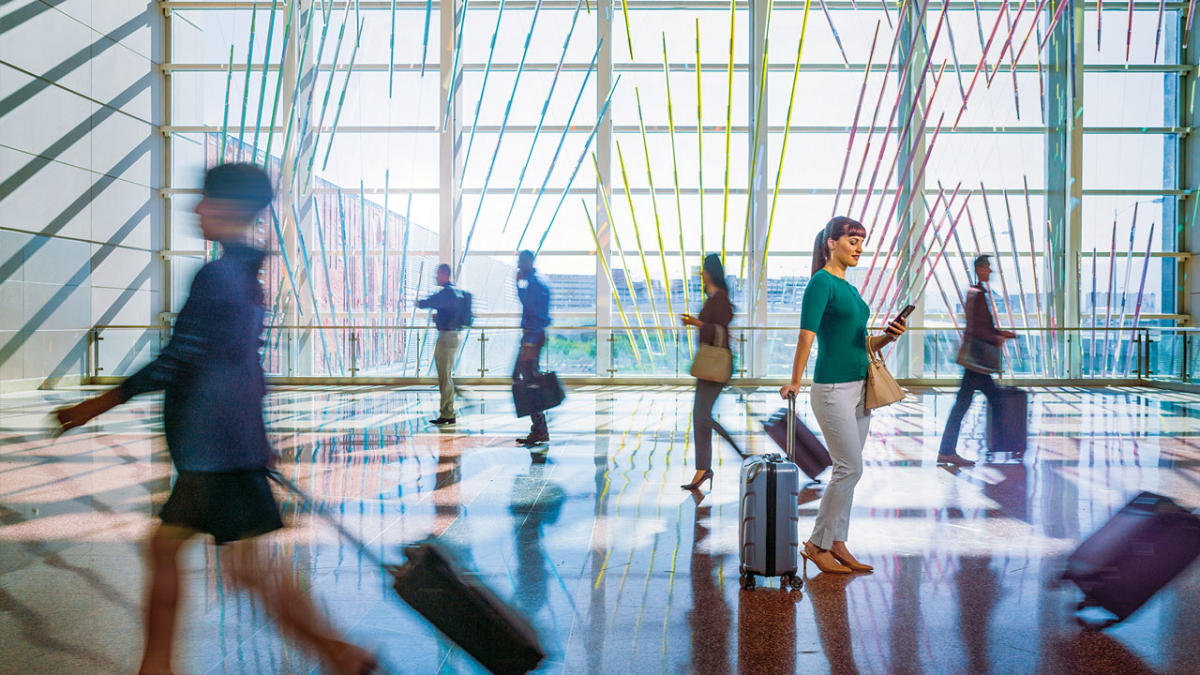 Speaking of convenience, many meeting venues and hotels are a within 15 minute drive of one another and the airport , ensuring easy access to everything you want to see or experience. You can move between spaces, or from the convention to your hotel or dinner without having to budget your valuable time. Catch that last session, close one more deal, and still make your flight or reservation without giving it a second thought. 
When you're planning your next meeting, why not let the destination itself do the heavy lifting. If you plan it, Las Vegas will ensure they come.