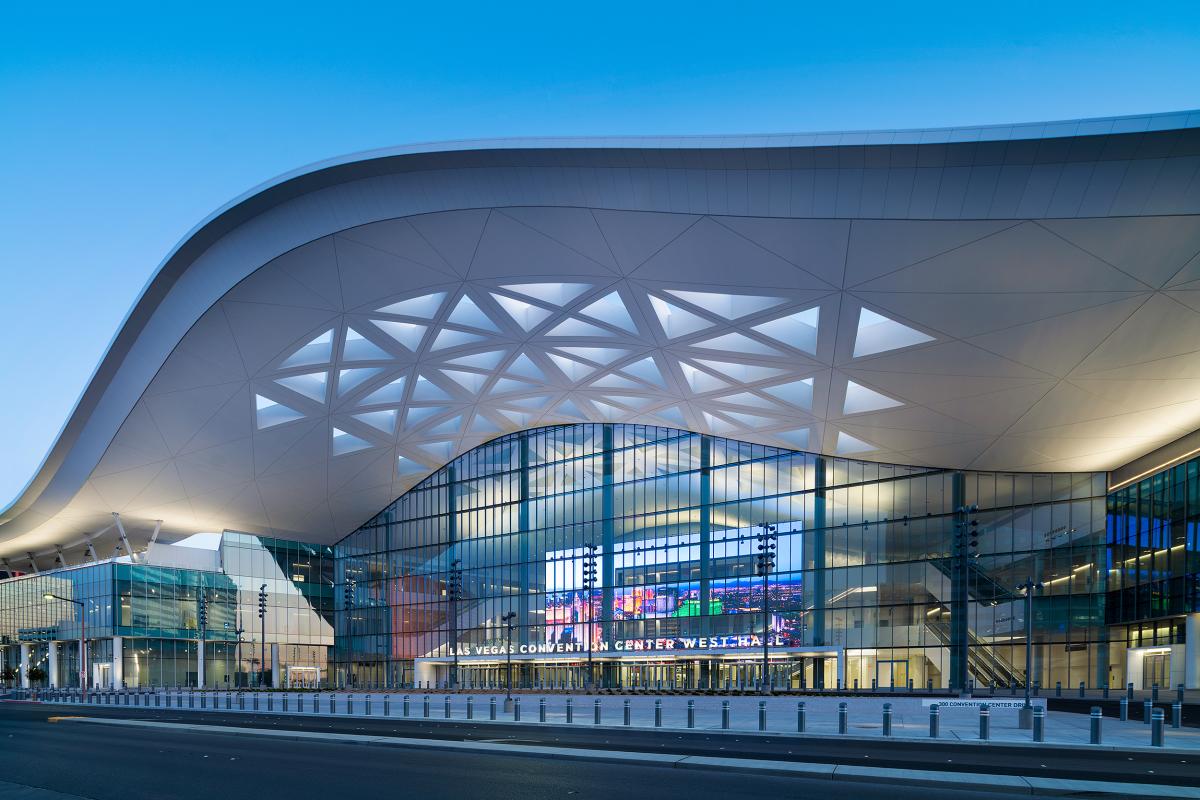 Technology is at the forefront of every industry today, and staying current on technological advances and opportunities ensures that meetings and conventions are equal parts accessible and up to date. Las Vegas remains one of the top meeting destinations due to its commitment to stay ahead of the curve when it comes to technological trends.  

Technology is Redefining the Meeting Space
Advances in technology have made connecting and sharing information easier and more engaging. Innovations like artificial intelligence (AI) and virtual reality (VR) have changed how we interact with the world, and by finding ways to implement new tech into meetings, many organizers are seeing both an increase in engagement and attendance. Transforming meeting spaces makes it easier for speakers and planners to integrate technology into their meetings. 
Park MGM's Ideation Studio was built with collaboration and creativity in mind. Using a combination of behavioral science and technology, the seven "laboratories" that are built for groups of six to 25 are equipped with easily repositioned and height-adjustable tables, smartboard monitors, instant device compatibility, and Cisco Webex teams to accommodate up to 25 remote attendees as well.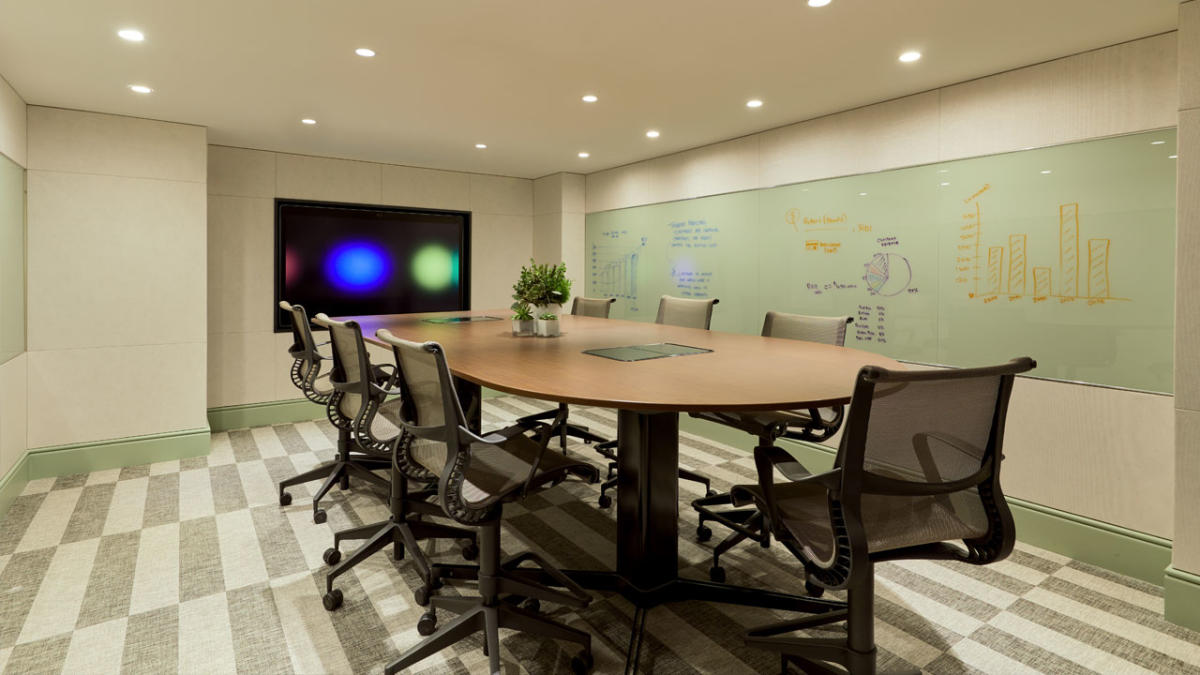 Ideation Studio at Park MGM Las Vegas  
Stay Well® Meetings at MGM Grand Hotel and Casino uses technology to encourage optimum wellness in one of its premier meeting spaces. This meticulously designed space helps guests feel instantly calm as they engage in narrated meditations by Deepak Chopra. With air purification to reduce allergens and toxins, aromatherapy to set the mood, virtual windows to bring the effects of natural, circadian light, and the vigilant cleaning protocol, every aspect has been thoughtfully curated. Additionally, a partnership with Cleveland Clinic Wellness provides access to online programs to aid in sleep, stress mitigation and nutrition, and is presented alongside healthy menus, infused water for optimal hydration, and guided meditation. After a meeting in this space, you'll leave feeling more refreshed than when you came. 
Using modern design elements and natural light, Caesars FORUM offers the largest pillarless ballroom, rounding out at 300,000 square feet. The open, neutral space was built to offer limitless branding opportunities and technological implantation with the ability to build the space as needed for any kind of meeting.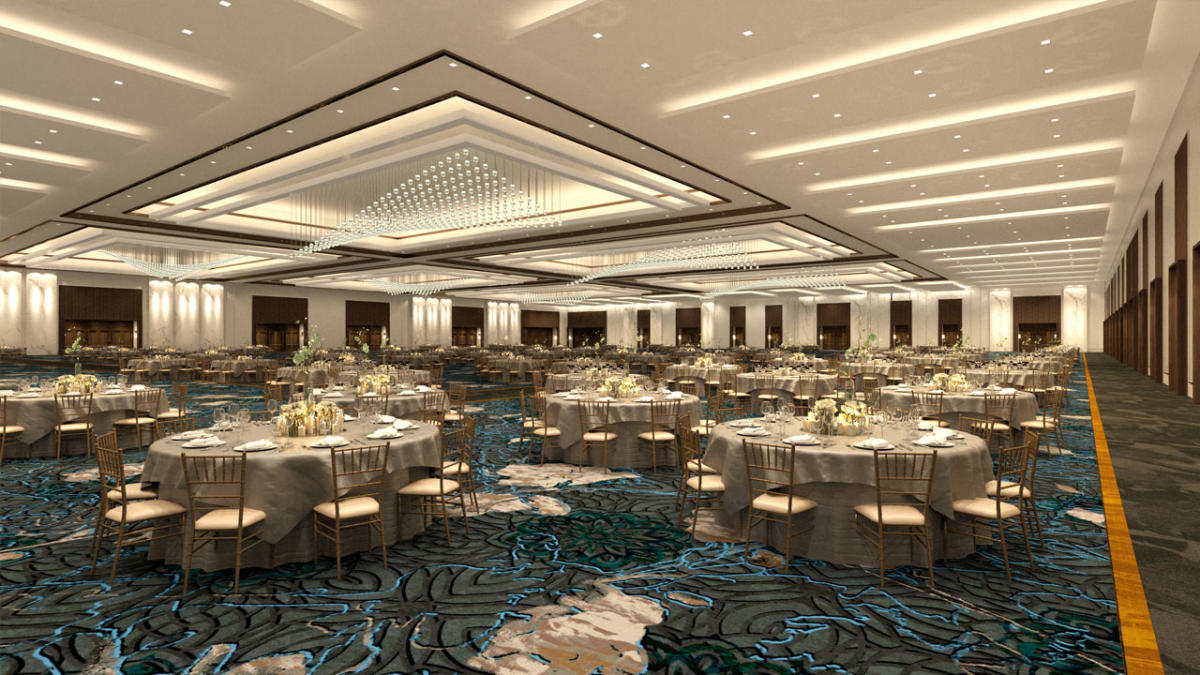 Caesars FORUM  
Creating more inclusive and collaborative meetings is just one of the benefits of recent technological innovations. When in the planning stages, Venetian Meetings Virtual Planner allows organizers to tour venues, design spaces, and customize events without leaving the home or office. The 3-D planner delivers full access to all The Venetian Expo conference spaces, allowing virtual configuration and ideation to ensure that all planning can occur before it's convention time.  

How Las Vegas is Leading the Charge
As one of the most sought-out meeting locations, with more meeting space than any other city on the planet, Las Vegas remains on top of technological trends. From transportation to gaming, the city itself continues to implement new tech that encourages engagement, efficiency, and convenience.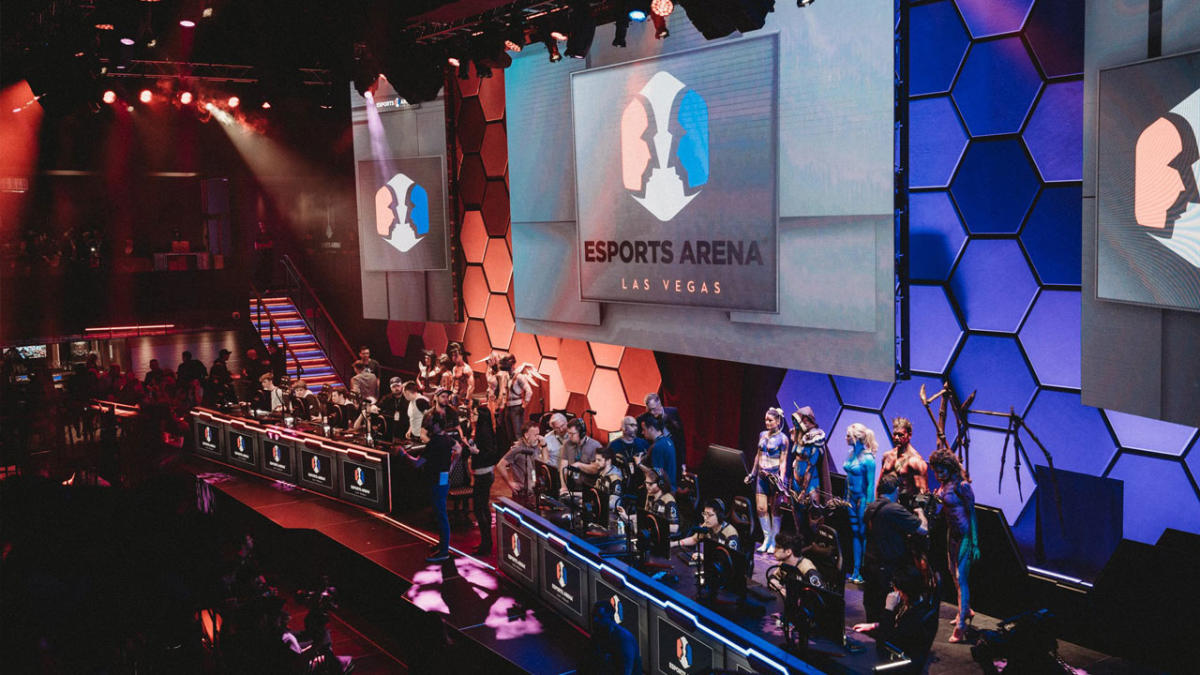 HyperX Arena Las Vegas at Luxor Hotel and Casino  
The first permanent esports venue on the Strip, HyperX Arena Las Vegas at Luxor Hotel and Casino provides 30,000 square feet of space for competitive gaming, esports tournaments and more. The 50-foot LED video wall, innovative PC and console stations, production studio, contactless check-in, iPad control rooms, and chef-driven menu ensure that any event held there is considered groundbreaking. 
One of the most exciting innovations in transportation comes in the collaboration between Las Vegas and Elon Musk's TBC - The Boring Company Vegas Loop at the Las Vegas Convention Center to design and implement an underground transportation system for the Las Vegas Convention Center. The autonomous electric vehicles will operate in an underground tunnel, delivering passengers around the convention center campus. The Vegas Loop at the Las Vegas Convention Center isn't the city's introduction to autonomous vehicles, however. Las Vegas is home to Aptiv's largest self-driving fleet, many of which are used via Lyft to transport passengers to more than 1,600 destinations across the city and county. 
Las Vegas remains in the lead of technological advancement, including implementing useful tech innovations into the convention and meeting realm. Explore noteworthy venues to hold your next event in Las Vegas that will assist you in creating engaging and meaningful connections with your attendees.