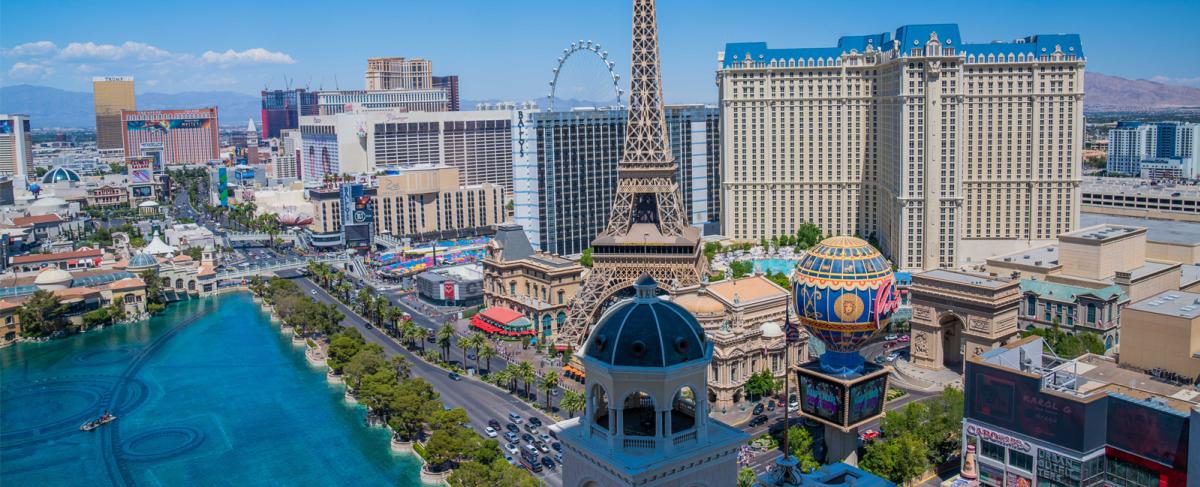 When it comes to business travel destinations, Las Vegas is unbeatable. On top of offering ample, customizable meeting space and plentiful accommodations, we also offer convenient and diverse travel and transportation options, all while keeping your health and well-being in mind. From the beginning stages of your travel plans and arrival at McCarran International Airport, to checking in at your resort and getting to your meeting venue, here is your guide to a smart travel journey throughout the destination.
Pre-Travel:
Before you arrive in Las Vegas, you can download the COVID Trace App. Developed by the Nevada Department of Health and Human Services, the app uses a technology called the Exposure Notifications System from Google and Apple. It exchanges anonymous information with other phones in your vicinity and can notify you if you've come into contact with someone who has tested positive for COVID-19. It's free, easy to use, and helps you make informed choices.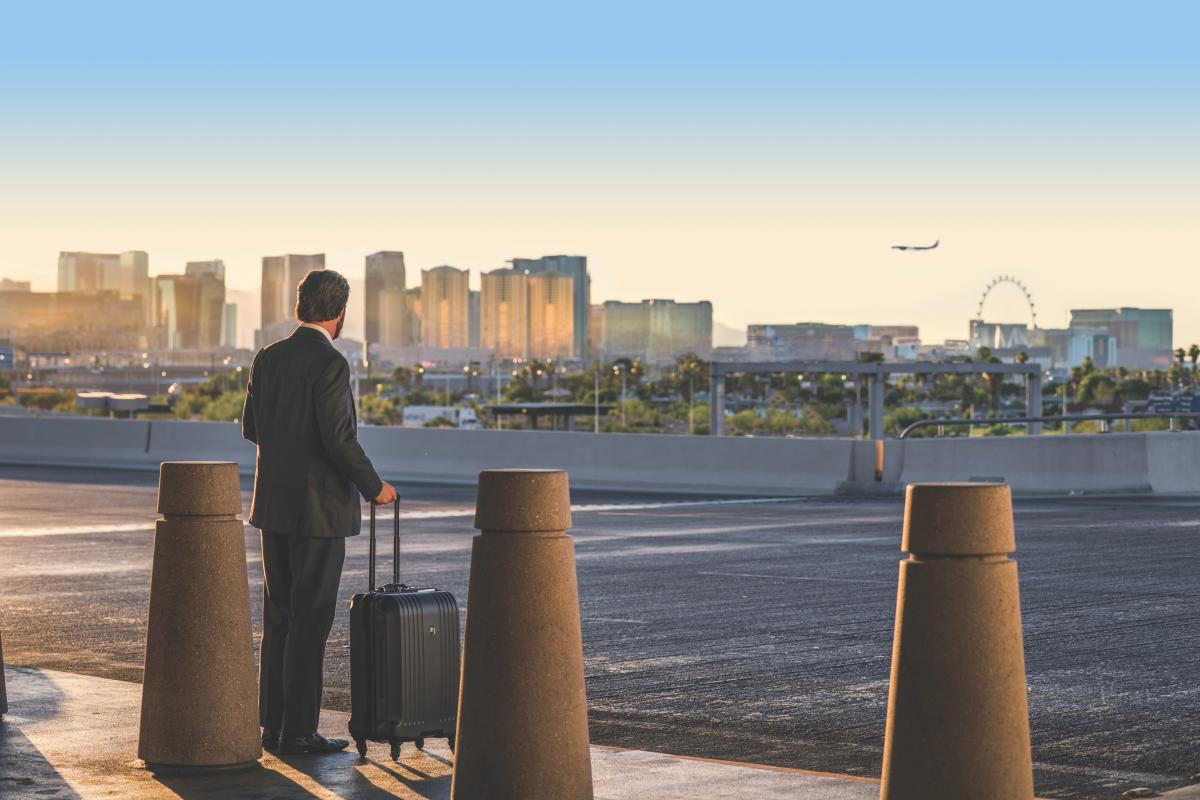 Welcome to Fabulous Las Vegas!
When you land at McCarran International Airport, you'll notice the facility has gone "All-In" by demonstrating the health and wellness measures it continues to takes – such as enhanced cleaning and sanitizing and social distancing. The campaign also educates and encourages visitors to be smart when arriving at and navigating the airport.
Transportation for Everyone: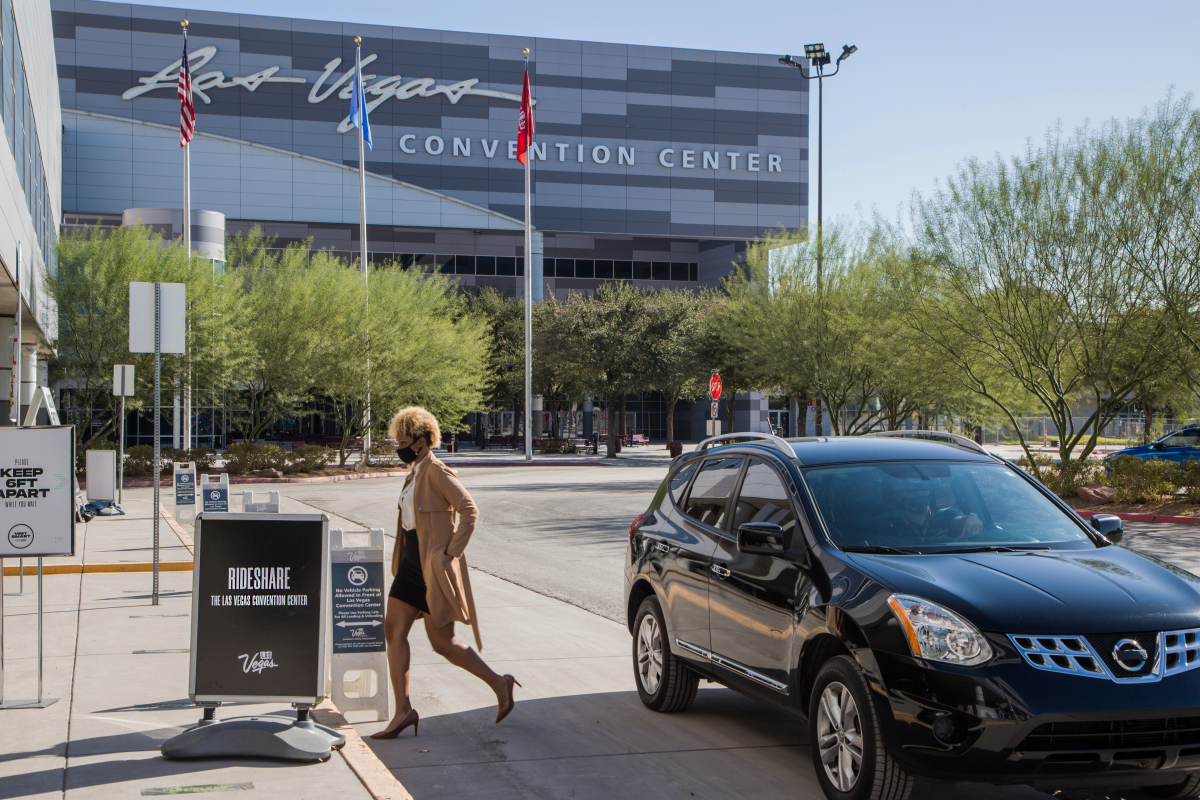 Now that you're ready to get to your hotel, ridesharing is a growing method of transportation. Additional options such as cabs and car services are  also easily accessible ways to get from the airport and around the city. Cabs are typically readily available, while most limos require an advanced reservation. Uber, Lyft, taxi and limousine companies have adopted extra precautions, including cleaning and sanitization. Lastly, an economical and convenient way to get to and from the airport, SuperShuttle offers the option to share a socially distanced shuttle with your group of up to four passengers, or you can opt for the Black Car service for an affordable luxury solo ride. Please be sure to check with each provider for specific actions that have been implemented.
Resort Experience: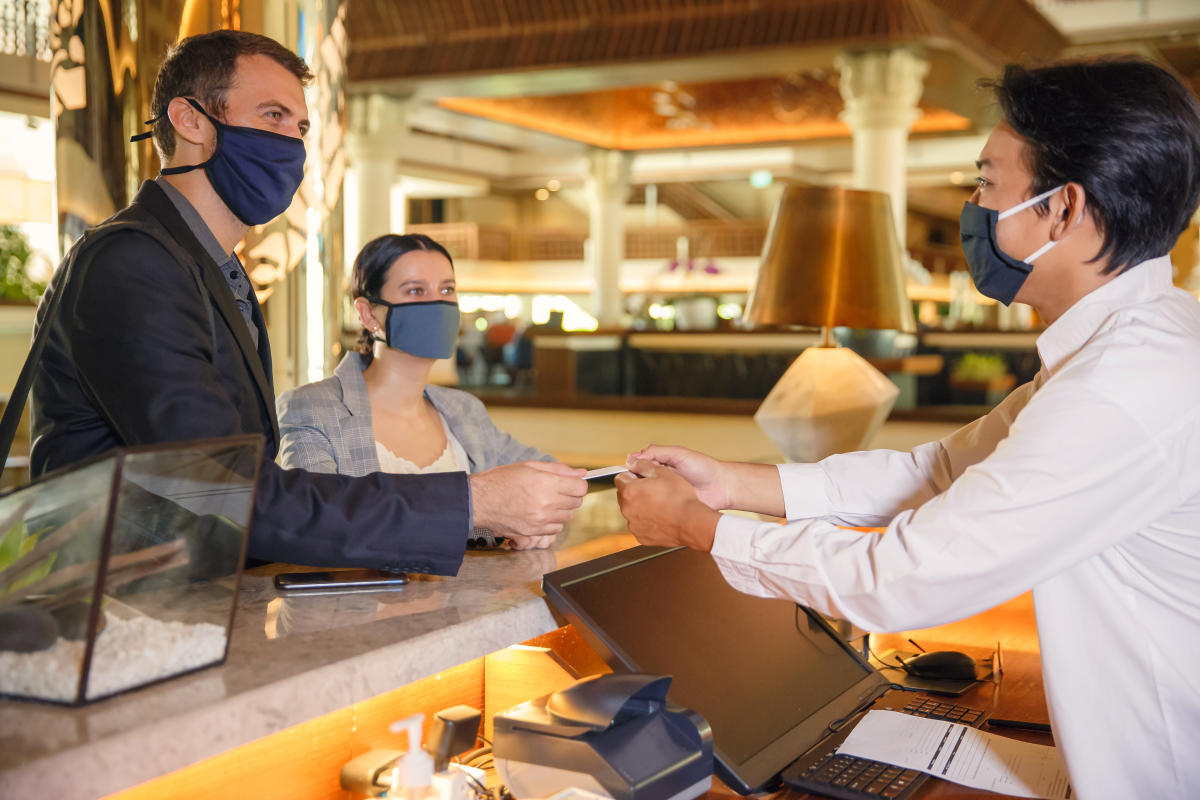 Once you've arrived at your hotel, Vegas Smart measures are front and center. From enhanced cleaning practices to floor markers for social distancing, participating resorts have your well-being in mind. Many have implemented touchless or mobile check-in, making the process convenient and fast. Additionally, some hotels have touchless in-room amenities – including virtual assistants – to control lights, blinds and air conditioning, as well as to answer questions about services provided. Smart meets high tech.
Everyone knows that the Vegas restaurant scene is a must-experience event all on its own. When making the tough decision on where to eat, look to see which dining establishments require reservations and those where you can walk in. Many establishments have QR codes of their menus that can be scanned and perused before you even sit down, to make the dining decision easier. If you're more inclined to stay in the comfort of your room, in-room dining is always an option. Now, many resorts offer "to-go" style room service where its packaged and staff don't enter your area. Additionally, if you're traveling with a small group, there's a variety of private dining rooms available, not to mention the many outdoor dining options. While you're waiting for your table, grab a seat at the bar and start the networking early.
Meeting Time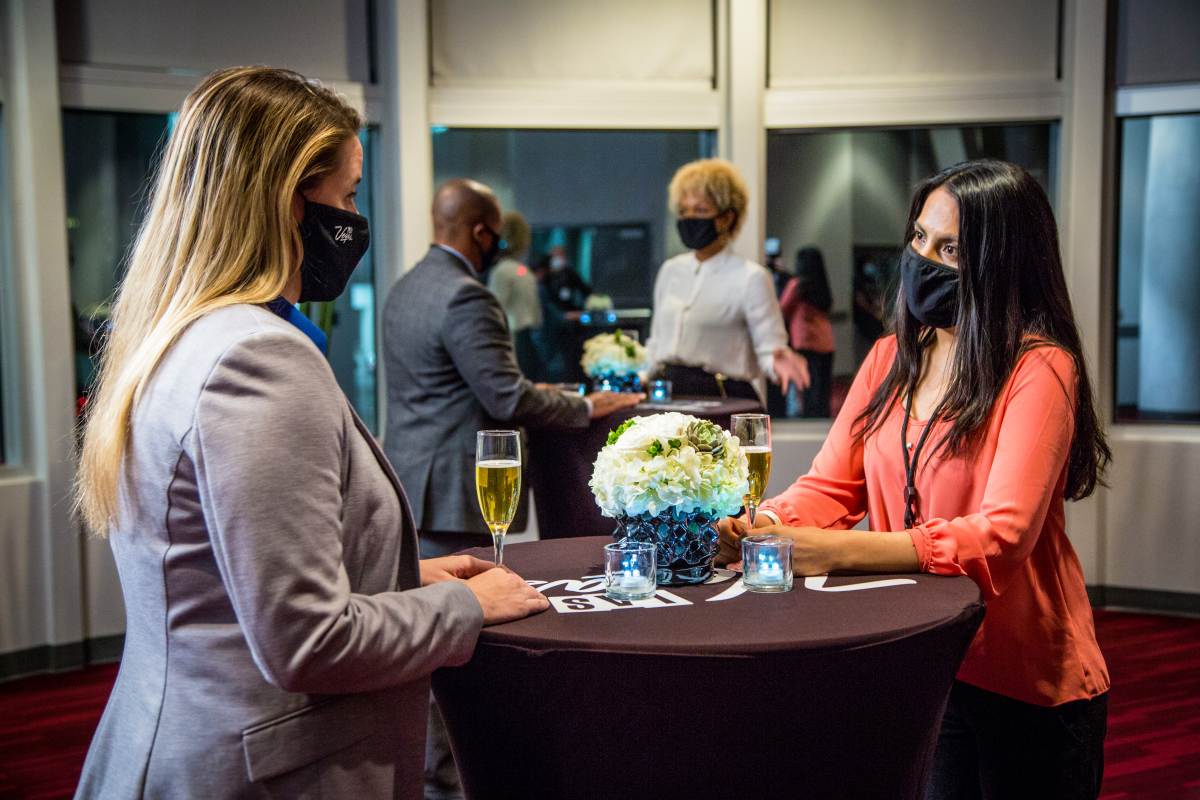 It's time to network and the Meet Smart, Vegas Smart plan is here to help you have healthy and successful conventions and meetings, all while keeping the well-being of employees, guests and the community at the forefront. The Las Vegas Convention Center (LVCC) and participating hotels and venues have incorporated initiatives like Smart Arrivals with temperature checks, and Smart Social Distancing measures with reimagined spaces, barriers, signage, and advanced logistics. Additionally, Smart Cleaning is practiced at many venues, where high-touch surfaces are frequently sanitized. Several venues have also increased external air flow – or Smart Airflow – and have installed medical-grade filters in some areas. Leading the way in infectious disease prevention measures, the LVCC was the first facility in Nevada to receive the Global Biorisk Advisory Council (GBAC) STAR facility accreditation by ISSA, the world's leading trade association for the cleaning industry. Only Vegas can bring together this level of service and care throughout the destination to help make your meeting successful.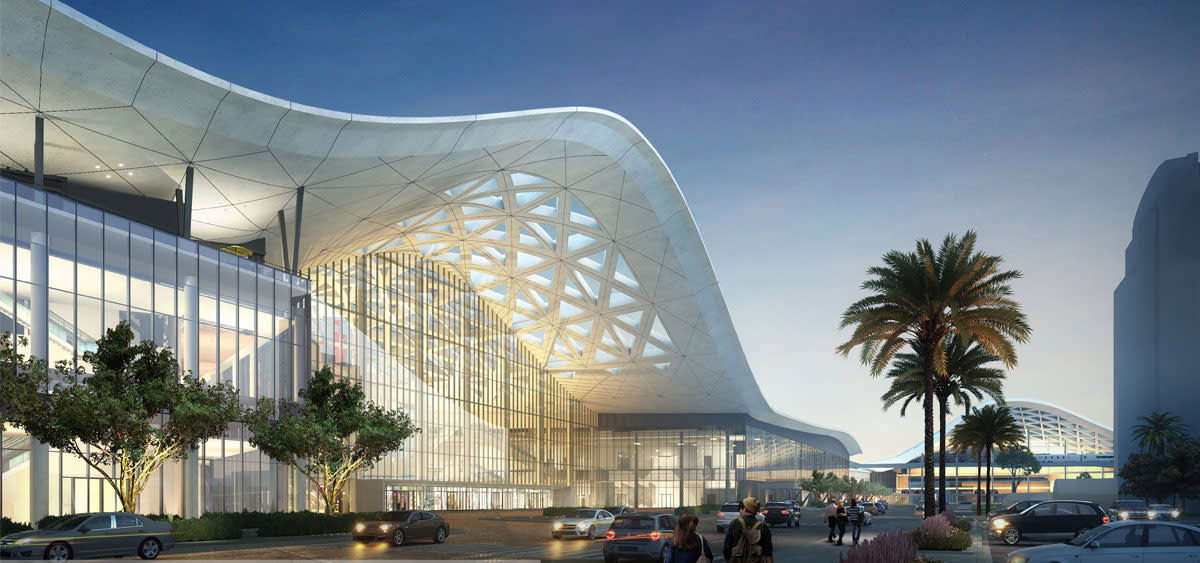 After your meeting or show has ended for the day, it's time to check out the lively Vegas atmosphere including the vibrant entertainment and attractions. Stage shows – such as ABSINTHE at Caesars Palace, David Copperfield at MGM Grand and Carrot Top at Luxor Hotel & Casino – are beginning to reopen, and many additional attractions are open and ready to be experienced. Most are operating under special guidelines that include social distancing and reduced capacity, so check in advance for any required actions or protocols.
Las Vegas has set itself apart from every other meeting destination in the world in countless ways, and the complete travel experience across the city is just one more way it stands out.