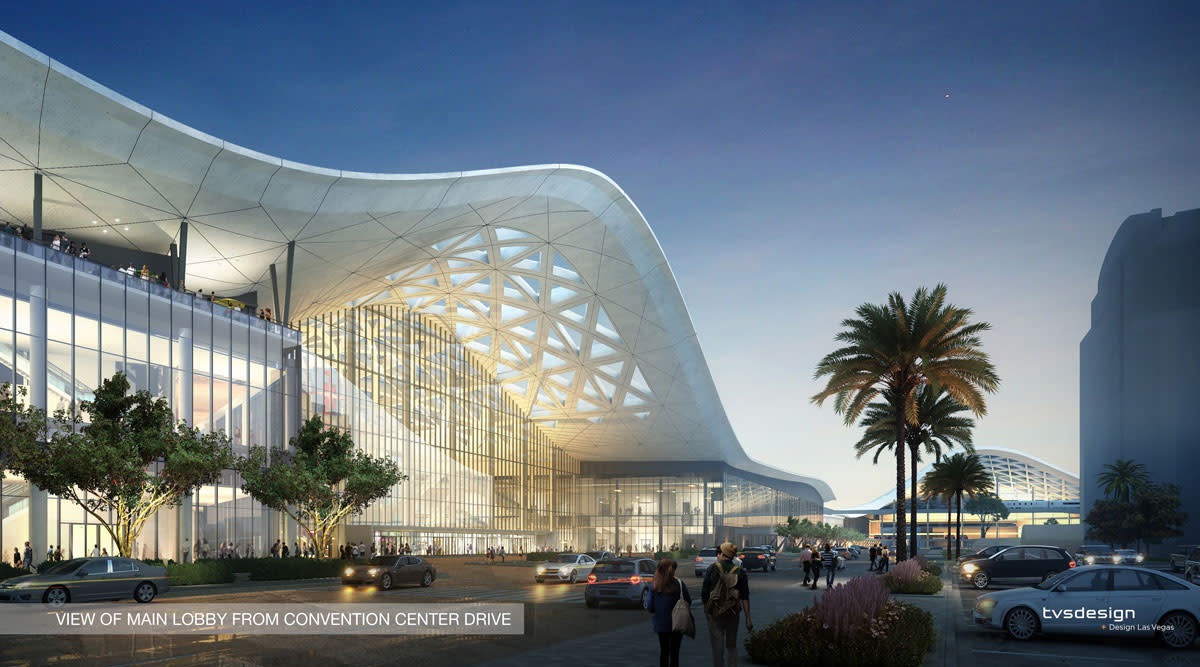 In a world changing at the speed of a gigabyte, Las Vegas is exceeding expectations by setting the standard for how technology can enhance the attendee experience. Las Vegas understands that the 6.5 million business travelers who come to the destination each year rely on robust broadband access to deliver results in and out of the ballroom. That is why hotel properties city-wide have continued to invest in innovative solutions. From the ease of automated check-in and registration services to in-room communication upgrades, smart tech is setting the tone.
It is not an accident that Las Vegas is the home of CES, the world's leading gathering place for all those who thrive on the business of consumer technologies. Each year, more than 175,000 of the world's top technology professionals and innovators travel to the destination to experience the latest trends that change the trajectory of people's lives. "Hosting this show provides the incredible insights into what is new and important in this sector and it all takes place in the backdrop of our city," said John Schreiber, vice president of business sales with Las Vegas Convention and Visitors Authority (LVCVA). Following are more reasons the most wired groups return to Las Vegas year after year.
AI Advances
Las Vegas is a destination built on innovation and reinvention. LVCVA launched Lili Chat Bot during IMEX 2019 to answer destination questions and now allows direct RFP submissions through VegasMeansBusiness.com. LVCVA also recently announced the start of a "Smart Event Smart Travel" WeChat Go campaign to attract international visitors as part of a partnership with Chinese gaming company, Tencent. Juliet Zhu, head of WeChat Marketing, called the collaboration with LVCVA an opportunity to "expand the ecosystem and foster a best-in-class hospitality and business environment for international travelers."
Communicating with visitors is no longer a megaphone blasting them with generic ads. Now, attendees can get the information they need in the way they want to access it, when they need it most.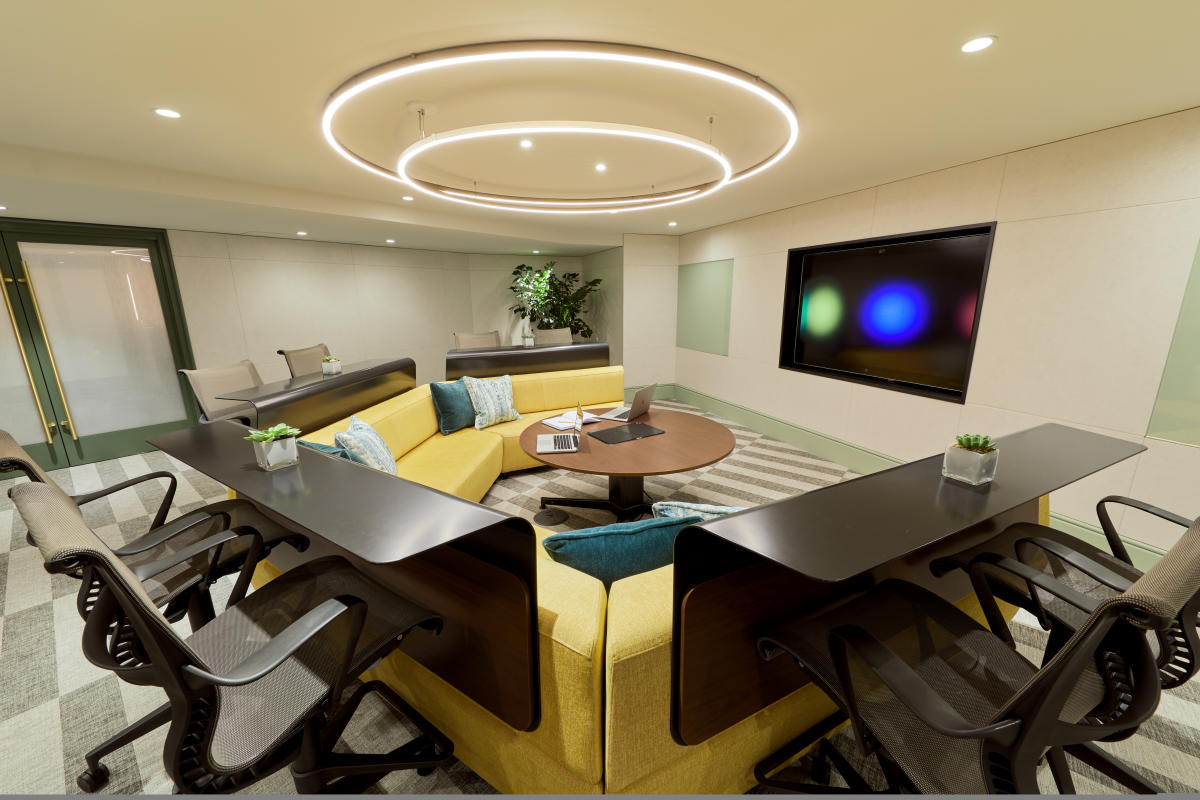 Park MGM's Ideation Studio
Smart Meeting Rooms
Thousands of square feet of meeting space equipped with the most modern computer technology allows groups to be productive on the go. Unprecedented opportunities exist for live streaming, digital branding and immersive experiences. Many properties are also developing technologies that provide virtual glances into meeting spaces to enhance the visualization of customizable event layouts and design.
One example is Park MGM's new Ideation Studio—10 meeting rooms powered with Cisco Webex tech that lets everyone share in the brainstorming regardless of their platform. This makes it easy for organizers to capture the thoughts to bring back to the home office.
More to Come
Although Las Vegas has been acknowledged as the trade show capital of the world for the last 25 years, it is not sitting on its laurels. The destination is welcoming more than 3 million sq. ft. of new meeting space in the coming years and each property is creating unique capabilities to enhance the overall experience for guests.
The Las Vegas Convention Center District Expansion, a 600,000-square-foot addition to the Las Vegas Convention Center debuting in December, will feature upgraded Wi-Fi as part of a partnership with Cox Business that meets the latest 802.11ax standards. That means every attendee can use all of their devices from anywhere in the building and still live-stream the speaker from stage with confidence.
Even the act of moving between meetings will soon be aided by advanced technology as work started last year on the Las Vegas Convention Center Loop. A specialized drill from Elon Musk's TBC - The Boring Company d/b/a Vegas Loop is creating two tunnels 40 feet underground that will shuttle high-occupancy, autonomous electric vehicles at speeds of up to 45 mph between halls. These convenient modes of travel could eventually be extended to the rest of the Strip, McCarran International Airport (LAS) and Los Angeles. The underground pConvention Center Loop will make it easier for attendees to explore more of the trade show floor in less time.
Fremont Street Experience, the emerging six-block entertainment district in historic downtown Las Vegas, is raising the bar on "wow factor." A new $32-million 3D vision canopy uses music, art and emotion to create an immersive, multi-sensory experience by projecting graphic animations onto an arched ceiling with 49.3 million LEDs. The accompanying 600,000-watt, concert-quality sound system envelops pedestrians in an illuminated journey.
Caesars FORUM is on track to cut the ribbon in 2020 on 550,000 sq. ft. of modern conference space, including the two largest column-free ballrooms in the world.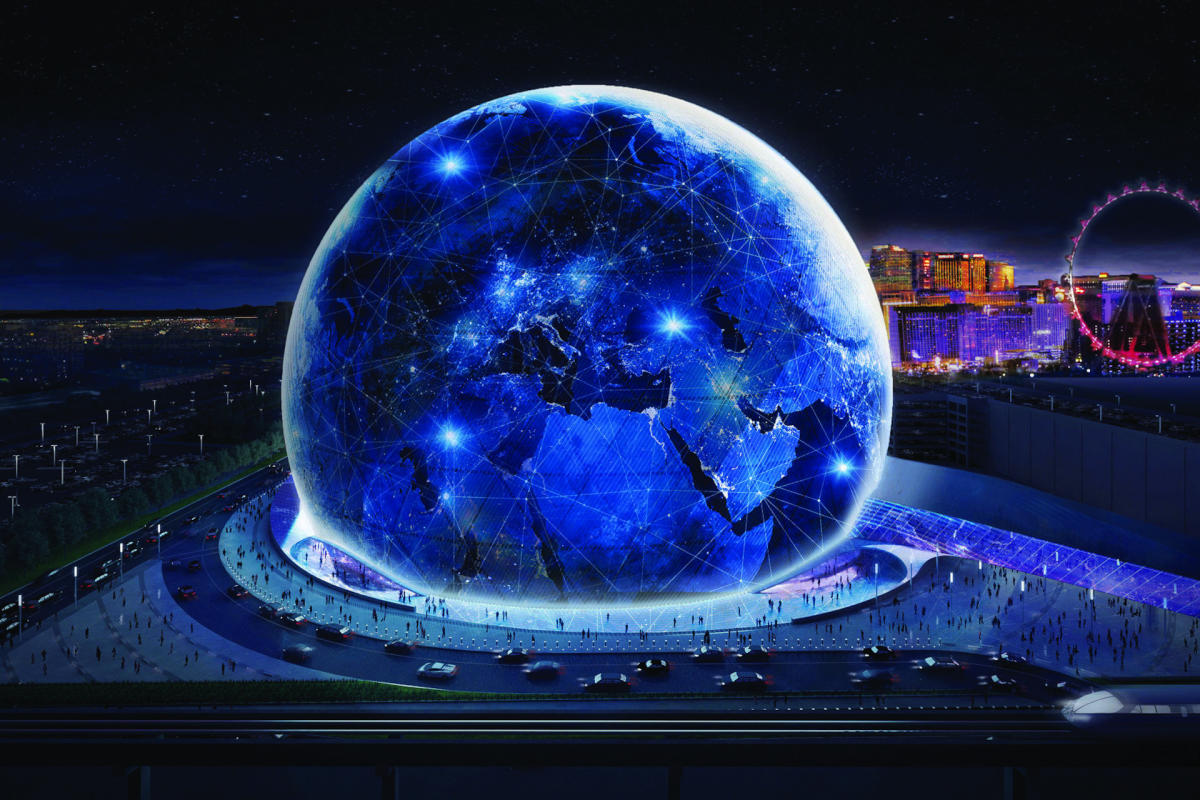 MSG Sphere at The Venetian
MSG Sphere at The Venetian is taking shape near Sands Expo as an innovative performance venue being built by New York's The Madison Square Garden Company. It will seat 18,000 people and feature a fully programmable LED exterior connected to The Venetian through a 1,000-foot pedestrian bridge when it is complete in 2021.
"With incredible projects like The Boring Company's underground people mover at Las Vegas Convention Center and billions of dollars of investment taking shape throughout the Las Vegas landscape, there is no doubt our city is at the forefront of developing new tools and experiences that will not only make the attendee experience more convenient, but also exciting and inspiring," said Schreiber.
Created in Partnership with Smart Meetings, written by J.T. Long