Las Vegas loves to showcase the best of the best, and when it comes to social responsibility and paying it forward, we lead by example. When home organizations and visiting corporations actively give back to the community, the environment and the people who make this destination shine, we all make the world a better place. 
City Participation
As the leading convention destination, Las Vegas not only encourages corporate social responsibility, the city also lives it. The following organizations are a big part of ensuring that all members of our community continue to grow and thrive. When looking to include the local community as part of your CSR, these great organizations are often selected by visiting conventions and corporations for philanthropy efforts.  
Opportunity Village 
One of Las Vegas' oldest nonprofit organizations, Opportunity Village (OV) enhances the lives of adults in Southern Nevada with intellectual and related disabilities, as well as their families, through vocational training, community employment, day services, advocacy, arts and social recreation. Beyond donations, many trade shows use OV to help out with large-scale events, including stuffing bags, custodial services and other necessary convention jobs. 
Three Square
Three Square is a vital resource for food insecure Las Vegas residents. On top of various programs that help the surrounding community, its food rescue and distribution program ensures that no useable food goes to waste. Trade shows and organizations holding their meetings in Las Vegas can donate food items to hungry families or volunteer time at the venue.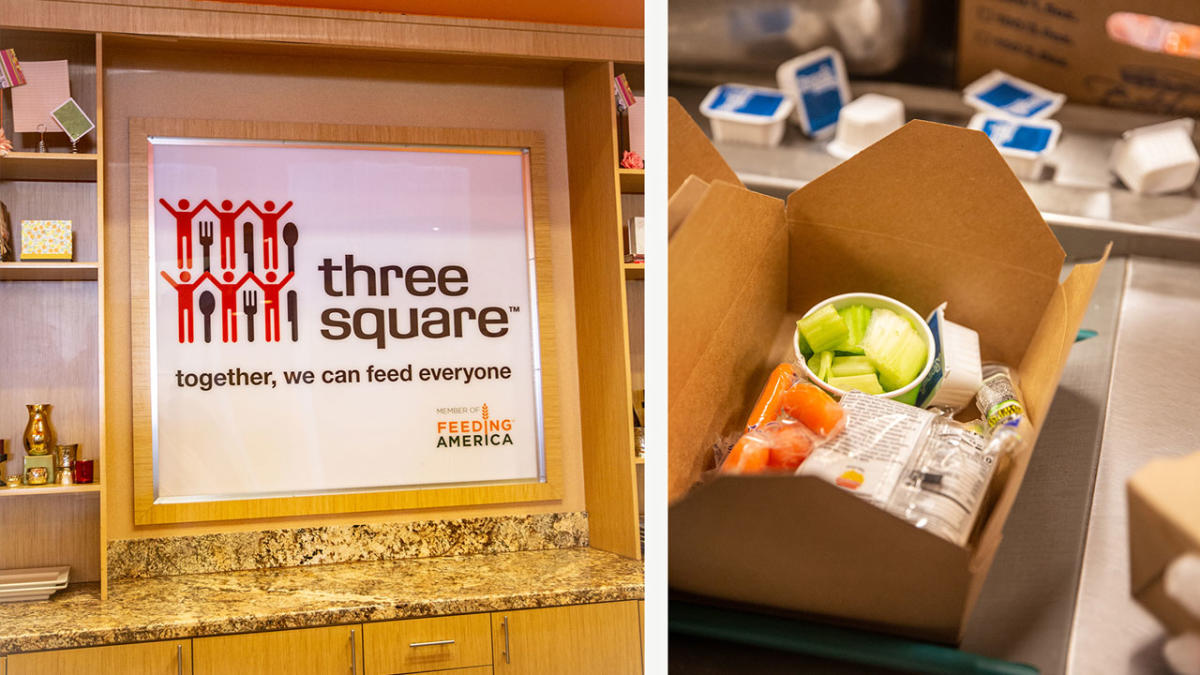 Three Square
HELP of Southern Nevada
Since 1970, HELP has served both homeless adults and youth in the community by offering a variety of programs, training and services to help individuals and families increase their self-sufficiency and become less dependent on government assistance. Beyond donating funds to the organization, corporations can host donation drives or hold team-building events at the venue to positively impact the community through creating change in others' lives.
Resort Participation
While sustainability may not be the first thing someone thinks about when it comes to the Strip, many don't know the level of dedication that Las Vegas resorts have to their environmental responsibility initiatives. 
MGM Resorts has a well-developed CSR program, with projects that include environmental programs, inclusivity initiatives and sustainability goals. The company recently announced a partnership to build a 100-megawatt solar array, along with achieving multiple LEED and green building certifications. It has also strengthened the community, generating billions in economic impact and investing in education, reskilling and career readiness programs.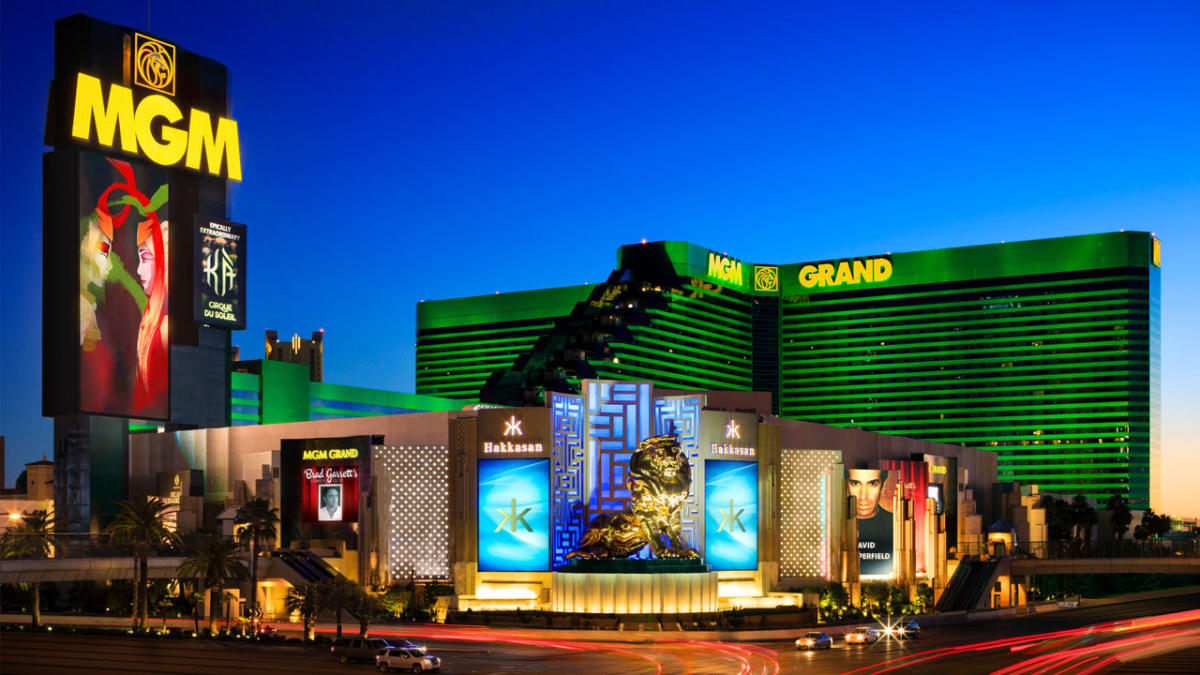 MGM Grand Hotel and Casino  
Caesars Entertainment is also dedicated to strengthening society and building sustainable communities alongside responsible gaming practices and community resources that support its staff and Las Vegas at large. The company is mitigating climate change by reducing energy consumption and working to reduce water use and food waste across a range of initiatives. It's also active on broader social issues such as homelessness, with programs that assist the most vulnerable members of society.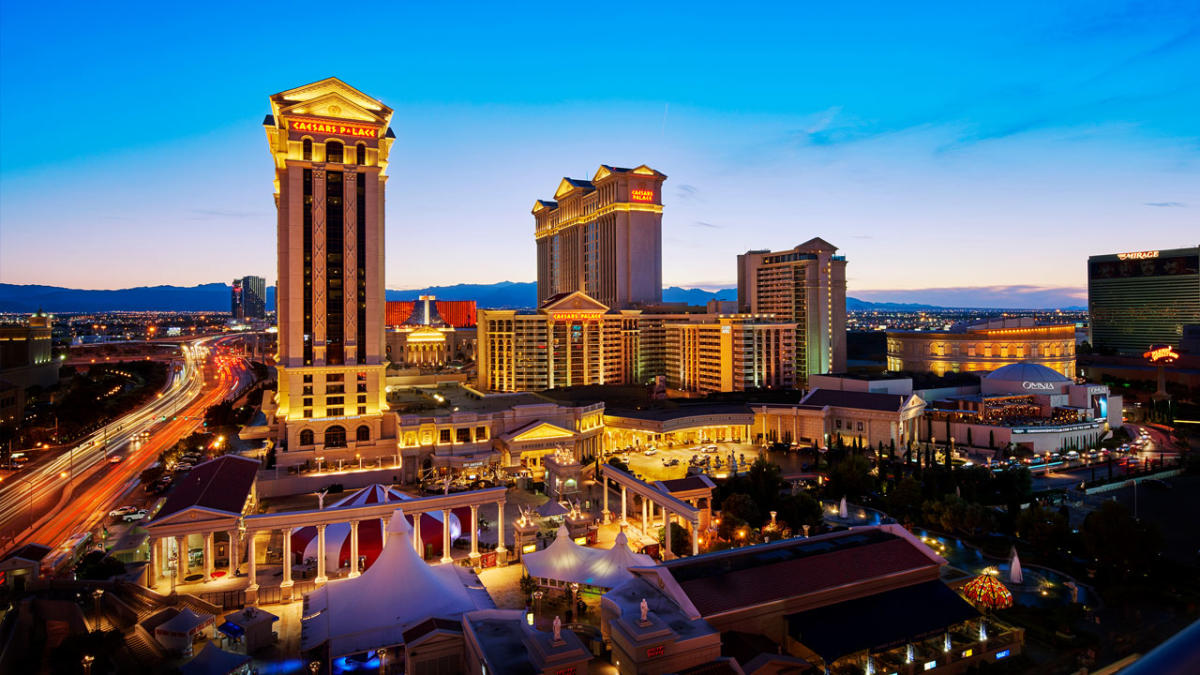 Caesars Palace
Both Caesars and MGM are integral partners with Three Square Food Bank, which has paved the way to allow food banks and shelters to accept food from banquets and conventions. This was previously not allowed due to health restrictions.
Clean the World Foundation
Clean the World Foundation's goal is to ensure that everyone has access to clean water, proper sanitation and adequate hygiene to help eradicate hygiene-related deaths, globally. With a presence in Las Vegas, its hotel recycling program collects soaps, shampoos and other hygiene items from many resort partners on the Strip to distribute to those in need. 
Convention Groups Participation
CSR activities are an increasingly popular aspect of the nearly 22,000 meetings and events that take place each year in Las Vegas. The influx of events and business travelers heading to Las Vegas each year leaves a lasting impact on Southern Nevada's community through various initiatives.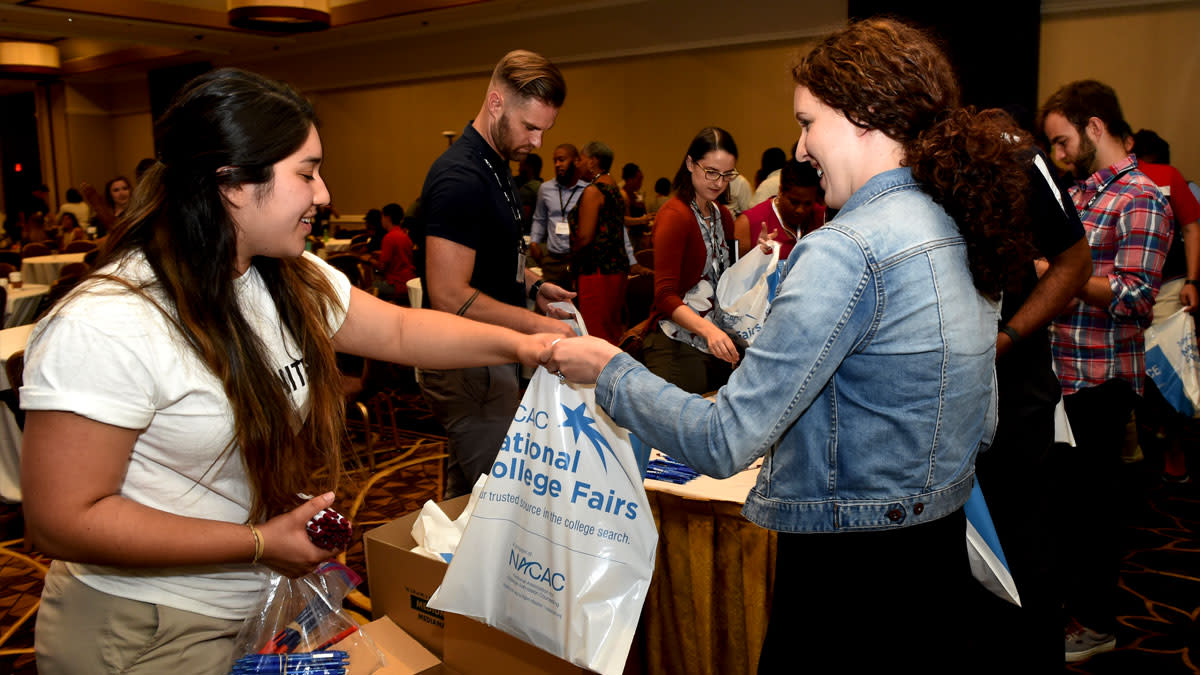 CREDIT: Glenn Pinkerton/Las Vegas News Bureau
CES
CES – put on by the Consumer Technology Association (CTA) – is one of the biggest annual conventions anywhere and attracts over 175,000 people each year. The most talked about convention goes beyond hosting events to educate and promote sustainability and other innovations, showing its dedication to a greener future. CES strives to make the event more sustainable each year with its green initiative, which includes:
Recycling: in 2019, 1,400 tons of materials were recycled; 1.7 million square feet of carpet was reused; 100% of vinyl banners were diverted from landfill; and all booth and aisle signs were recycled.

Donation: CES/CTA donates all furniture and materials that exhibitors don't want to bring home with them to Goodwill, Habitat for Humanity, Opportunity Village, Teachers Exchange and HELP of Southern Nevada. CES/CTA also donated two canine security officers to the LVCVA to keep the convention and wider community safer. 

Grants: For the past five years CES/CTA has awarded:

In 2023, the CTA's Green Grant program has awarded $100,000 to three Nevada organizations that are focused on sustainability.

$25,000 to Green on Planet to support its STEM-works accredited School Garden STEM Program for a conservation, environmental and nutrition education program.

$55,000 to ImpactNV and $21,000 to Touro University Nevada to plant trees in Southern Nevada and support at-risk local communities.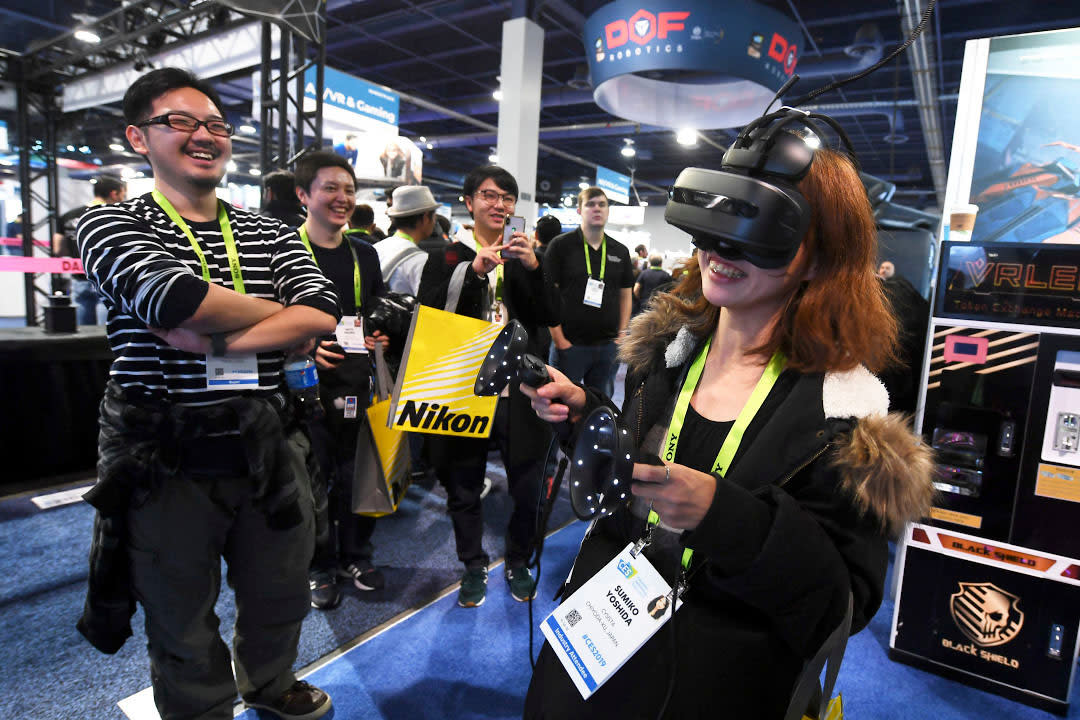 CREDIT: Mark Damon/Las Vegas news Bureau
National Auto Dealers Association
NADA Show, the National Auto Dealers Association (NADA) annual convention, has been repeatedly held in Las Vegas and has made a huge impact. The organization takes its social responsibility seriously and has numerous initiatives housed within its foundation to help the community and nation at large, including: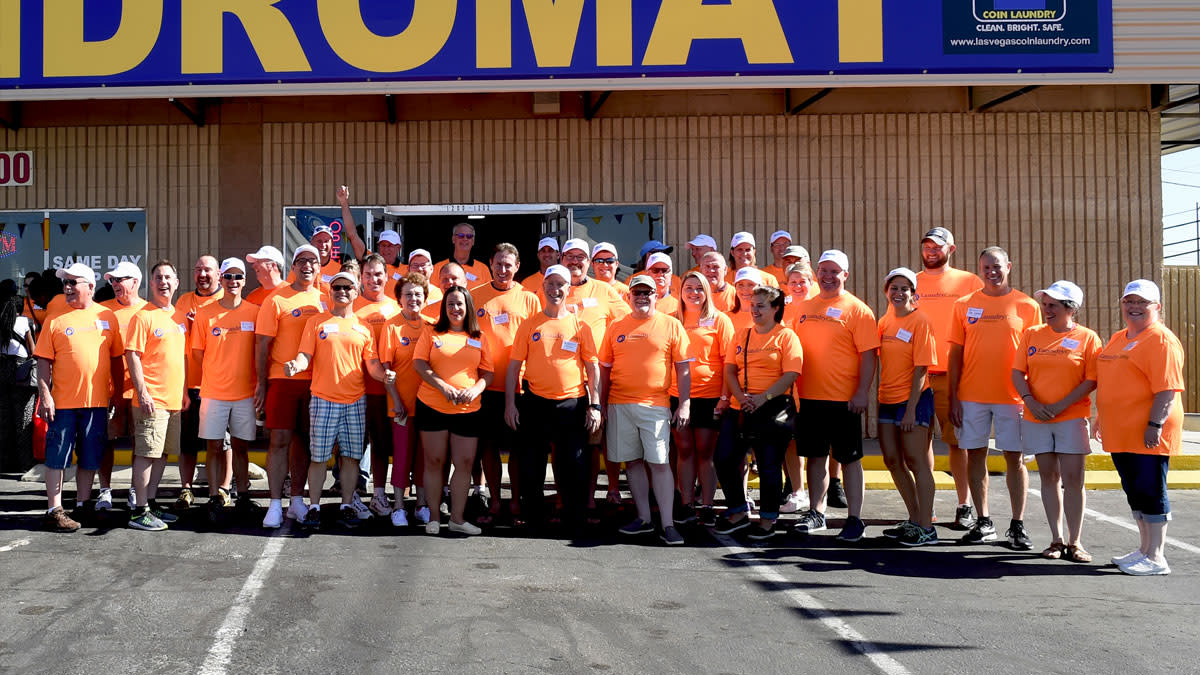 CREDIT: Glenn Pinkerton/Las Vegas News Bureau
The Clean Show
The Clean Show, the largest textile care exposition in the world that features working equipment and industry education, will return to Las Vegas for the seventh time in June 2025. During its last Las Vegas convention in 2017, it partnered with LaundryCares Foundation to host a Free Laundry Day event at Las Vegas Coin Laundry, along with educational activities supporting the foundation's mission to aid childhood literacy.
MAGIC Fashion Marketplace Show
Alma USA introduced Eco-Concept to Las Vegas at the MAGIC show held in August 2019, where 100% recyclable polypropylene carpet is put down for a trade show. After the show, the carpet is lifted and fed into Eco-Concept's mobile trailer-housed machine onsite. The carpet is shredded and compacted into bales that are sold to recyclers who melt the shreds into pellets, which are then sold to companies that produce chairs, tables or garbage cans. 
The Las Vegas community continues to thrive due to the socially conscious businesses that reside in the valley as well as the generosity of those who do business here. When you book your next convention here, you'll feel good knowing you're helping others. And that's not all, see additional reasons for why you should host your meetings and events in Las Vegas.