Las Vegas is the king of massive conventions—that much can't be denied. Its inventory of hotel rooms and the opportunity to leverage the city's outstanding entertainment, dining and sports offerings make Las Vegas a destination that's in a class by itself.
The city boasts hotel rooms and hosts colossal exhibitions and trade shows such as CES, which draws nearly 200,000 people over three days.
But while the massive events get the headlines, almost half of the meetings held in Las Vegas involve less than 500 attendees, according to the Las Vegas Convention and Visitors Authority (LVCVA).
Major developments such as CAESARS FORUM, in addition to offering the two largest pillarless ballrooms in the world, also features small, group-friendly FORUM boardrooms that offer full privacy with intelligent glass control.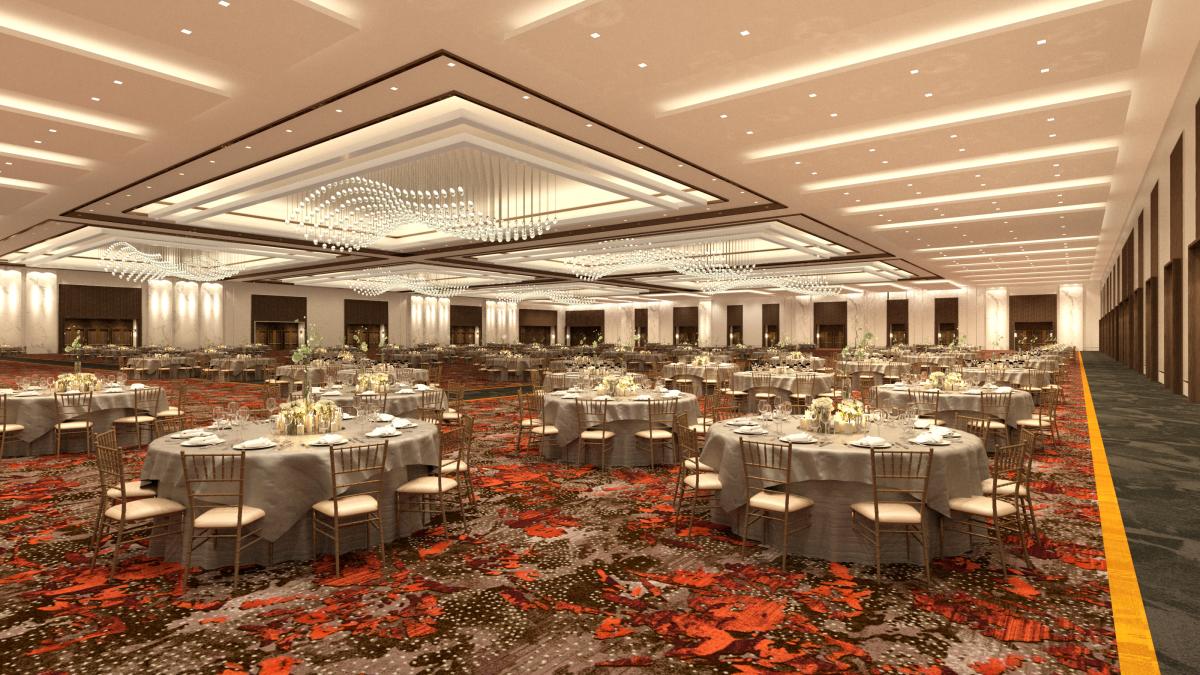 Photo: Caesars FORUM Summit Grand Ballroom
How to Work With Large Las Vegas Hotels for a Small Meeting
In many respects, Las Vegas' standing as a host of some of the largest meetings—and hotels—in the world can actually be a benefit for small meetings.
"Large hotels often value smaller meetings," said Christy Lamagna, a veteran meeting planner, author of The Strategic Planning Guide for Event Professionals and master strategist for Strategic Meetings & Events. "Las Vegas is a prime example of how small meetings can benefit from tagging onto larger programs. Oftentimes, larger meetings don't fill the entire block reserved for groups, making smaller, "tucked-in" events highly desirable.
"Small groups don't mean small opportunities; every interaction is meaningful, and a small meeting today does not mean a larger one isn't down the pike," Lamagna continued. "If you have potential business that is more comprehensive in scope, it's worth sharing that information when booking the smaller meeting."
Lamagna offered the following four pieces of advice for bringing a small meeting to one of the larger Las Vegas properties:
Good publicity goes a long way. Share wins on social media and a small group can have a large impact. When venues do their due diligence and see that you are a good partner, that counts.

When you're the smaller of the in-house groups, think about combining menus and sharing resources. If your CSM (convention services manager) will liaise between you and another group so you can order from the same vendors and reduce delivery costs, that's a win for the venue as it's less traffic at its loading dock and a win for your budget.

Smaller meetings can be more efficient if you're well organized. Selling the fact that your meeting will take very little pre-show time as you've got your ducks in a row is also attractive.

Smaller events mean smaller final bills, which translates into quicker payments, which is great for the bottom line.
Dianne Davis, owner of TulNet Meetings and Events, said small meeting groups should definitely not give up on the dream of meeting at one of the large Strip properties.
"There is room for small groups as long as you're flexible," Davis said, adding that she found the LVCVA to be very proactive in broadcasting that small meetings lead to the large properties.
Most of the major brands, such as Caesars, MGM Grand Hotel and Casino, Wynn Las Vegas and The Venetian Convention Center & Expo, also have dedicated small-meetings sales teams that can service smaller pieces of business.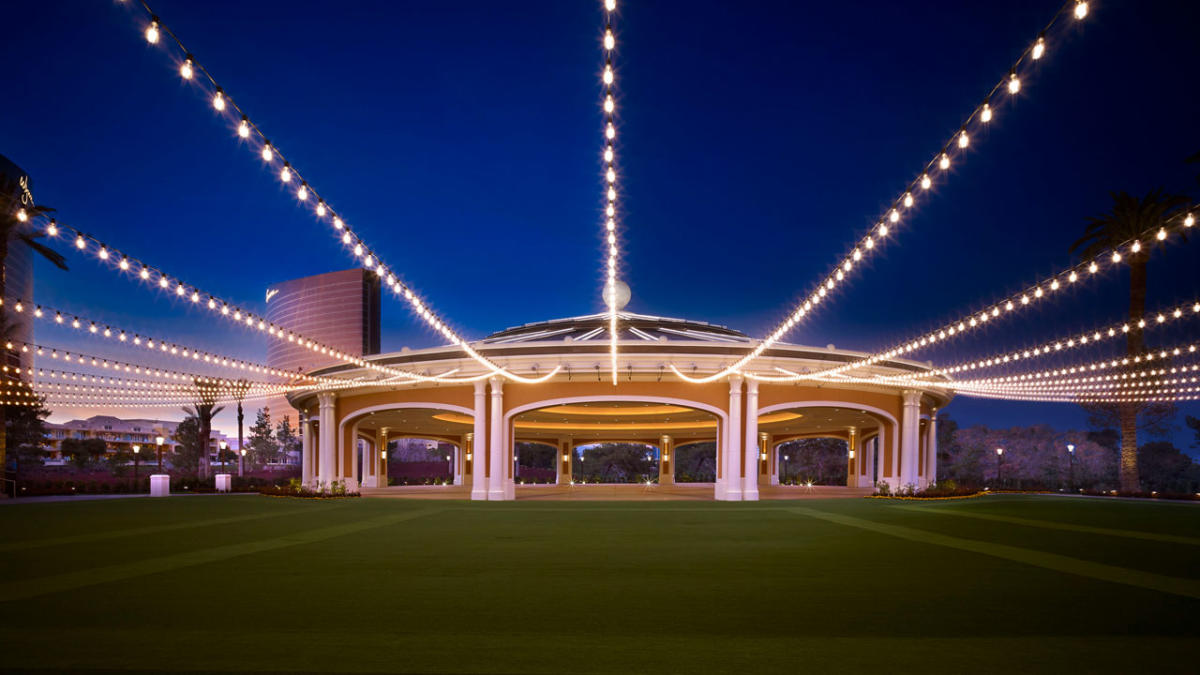 Wynn Las Vegas Meeting Pavilion
Caesars, for instance, has a Caesars Direct team of eight sales managers who are responsible for corporate group sales bookings within 10-50 rooms on peak for its nine Las Vegas properties.
"'Speed to Market' and response time is crucial, as most opportunities fall within a 6- to 12-month booking window," said Stacey L. Purcell, assistant director of sales for Caesars Entertainment. "This team focuses on handling a high lead volume while booking short-term business, filling open periods within the year. They specialize in small meetings, are customer-focused, and are seen as an extension to the in-market sales team, building long-lasting customer relationships."
Davis offered these additional pieces of advice for working with large properties.
You need to book shorter term.

Consider booking midweek to avoid major transient occupancy on weekends.

Try not to book when major citywide events such as CES are in town.

Keep an eye on your room block, as some attendees may have awards program comps at other casino properties.

Be very transparent in your conversation about what your situation is, so you can work towards a solution together. Be really open and candid with them. Ask, "Will you take a group this size this far out?"
How to Work with Smaller Las Vegas Hotels for a Small Meeting
While larger Las Vegas properties are indeed amenable to small meetings, many planners seek out off-Strip and Downtown hotels and event venues for their small groups.
Bernadette Anthony, national sales manager for Downtown Las Vegas' 1,003-room Plaza Hotel & Casino, said smaller groups interested in Las Vegas should keep an eye on the citywide conventions calendar.
She also advises meeting planners to provide as much information on their RFP and personalize that info so the salesperson receiving it can really work to provide the best match for the group's needs.
Golden Nugget, also downtown, is another property primed to host smaller meetings.
"Three-hundred people is where we're quite comfortable. The majority of our groups are below 200 on peak," said Michael Toney, former vice president of sales for Golden Nugget. "I think that there's a perception that due to the destination possessing millions of square feet of meeting and exhibit space that Las Vegas does not embrace the small meetings market. I don't think that's an accurate perception. Golden Nugget thrives on meetings consisting of 200 people or less."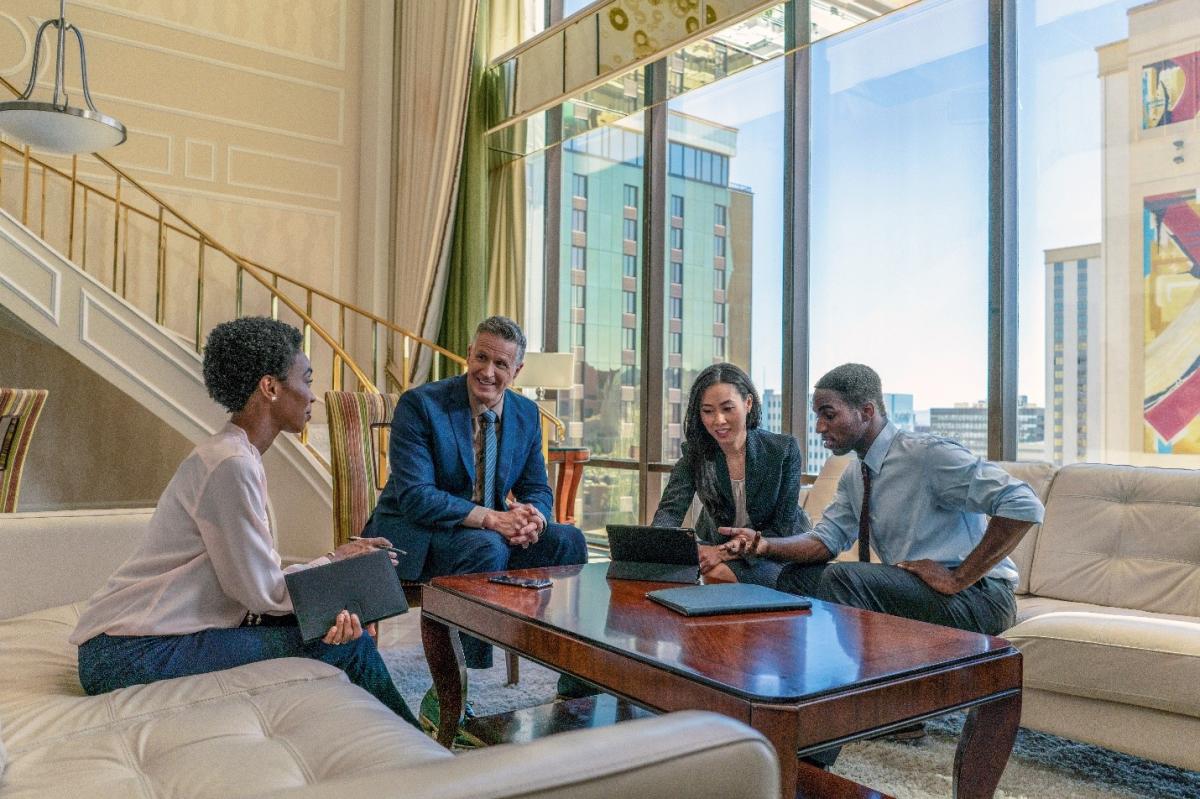 ​Golden Nugget Suite
Using Special Event Venues in Las Vegas for Small Meetings
Another option for small groups convening in Las Vegas is to use a non-guest-room facility dedicated to meetings, such as MEET Las Vegas, which offers 40,000 square feet of meeting space over three floors in Downtown Las Vegas.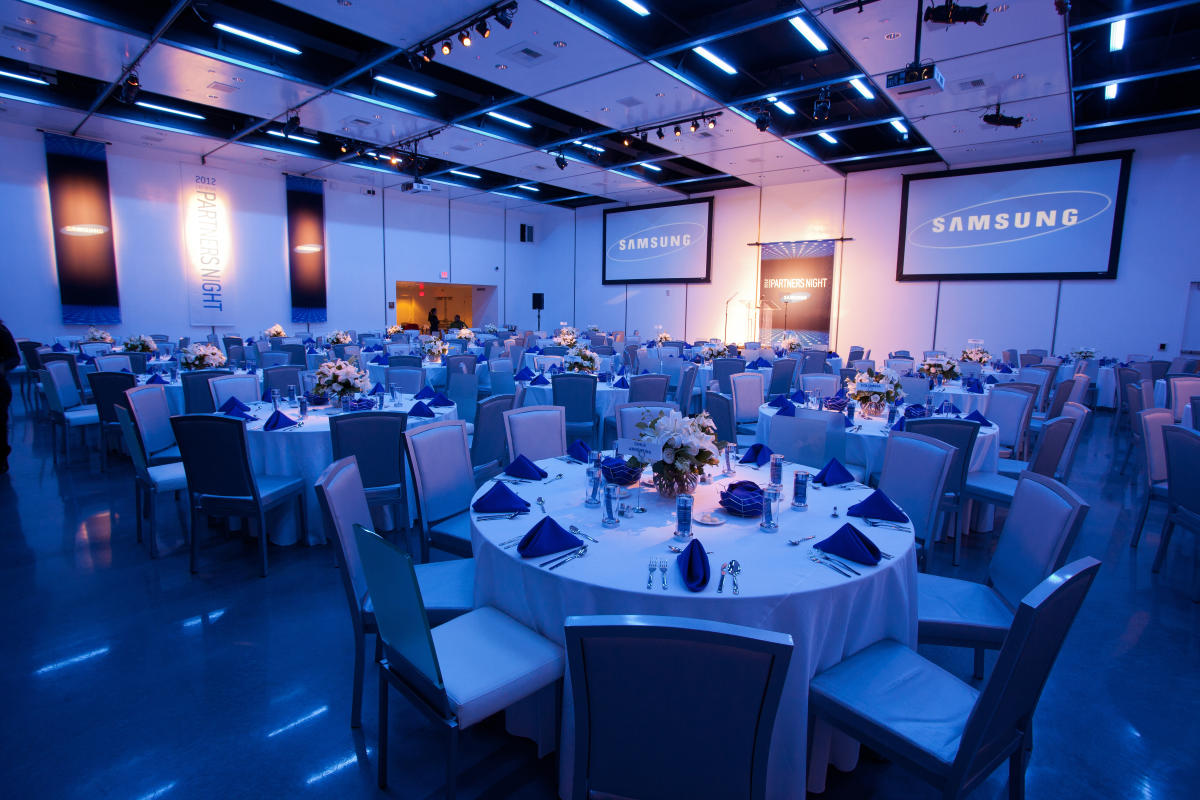 Photo: MEET Las Vegas banquet hall
"We market ourselves as a unique, standalone venue that's flexible," said Jennifer Guevarra, former vice president of business development and sales for MEET Las Vegas. "We actually house a lot of local, national and international events, and because of who we are, we get a lot of up-and-coming trade shows, entrepreneurs and first-time events, because we have the ability to start small in one area and expand and move them down to the trade show floor. We deliver the whole business conference feel in a smaller, more focused environment."
The second floor of the standalone facility, which is not connected to a casino, is dedicated to flexible meeting space, with one large meeting room that can be divided into three smaller ones. The third floor is a certified learning center with boardrooms and classrooms.
In total, MEET Las Vegas can accommodate up to 1,000, reception style, using the interior, outside pavilion and parking lot, with a maximum capacity of 400 people inside.
Guevarra recommends downtown for smaller groups because it offers a compact area that is easily navigable by foot, with smaller hotels at a lower price point. With a number of new developments in progress, such as the Circa Resort & Casino, and emerging world-class culinary scene with rising celebrity chefs, small groups can find the area very manageable and primed for cohesive conviviality.
Las Vegas provides incredible venue options for small meetings to make an impact. For an even greater impression on attendees, explore team-building activities and ideal restaurants for groups. 
Created in Partnership with Meetings Today, written by Tyler Davidson