Las Vegas is illuminated by an incredible group of highly accomplished female leaders who are forging paths and shaping the future of Vegas. These trailblazers have worked their way up the career ladder and share their resilience stories, demonstrating their relentless pursuit of success and ability to inspire others. Read on to learn about the positions they now hold, and how they use them to positively impact their team and the local Las Vegas community.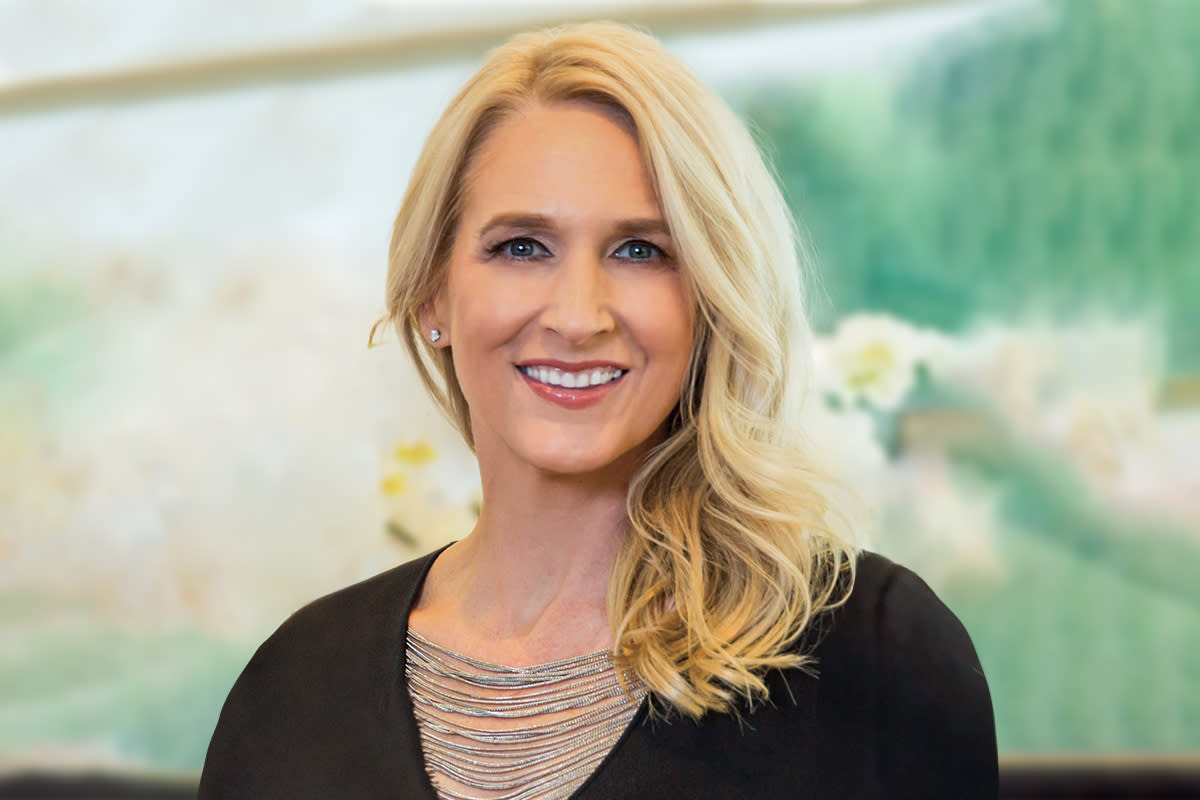 Cami Christensen
As a Las Vegas resident for 22 years and counting, Cami Christensen started at the Las Vegas Hilton now the Westgate Las Vegas Resort & Casino in 2001 and has held multiple positions during her tenure.
Christensen encourages women to be willing to accept challenges, emphasizing the importance of building a reputation as a "go-to" person who gets results. She shares that this is one of the most effective ways to positively impact career development. She also encourages women in the workplace to be themselves, stating, "be authentic … there's only one you. Find your style of leadership and make that your brand."  
Christensen loves Las Vegas and one of her favorite things to do is to walk the Strip. There is always something new and exciting to discover. She shares that the sense of community and spirit of giving that is very present in Las Vegas are personal values she prioritizes as well. 
CARLY BOWN (ROSICH), HEAD OF PARTNER MANAGEMENT – CORPORATE PARTNERSHIPS AT MGM RESORTS INTERNATIONAL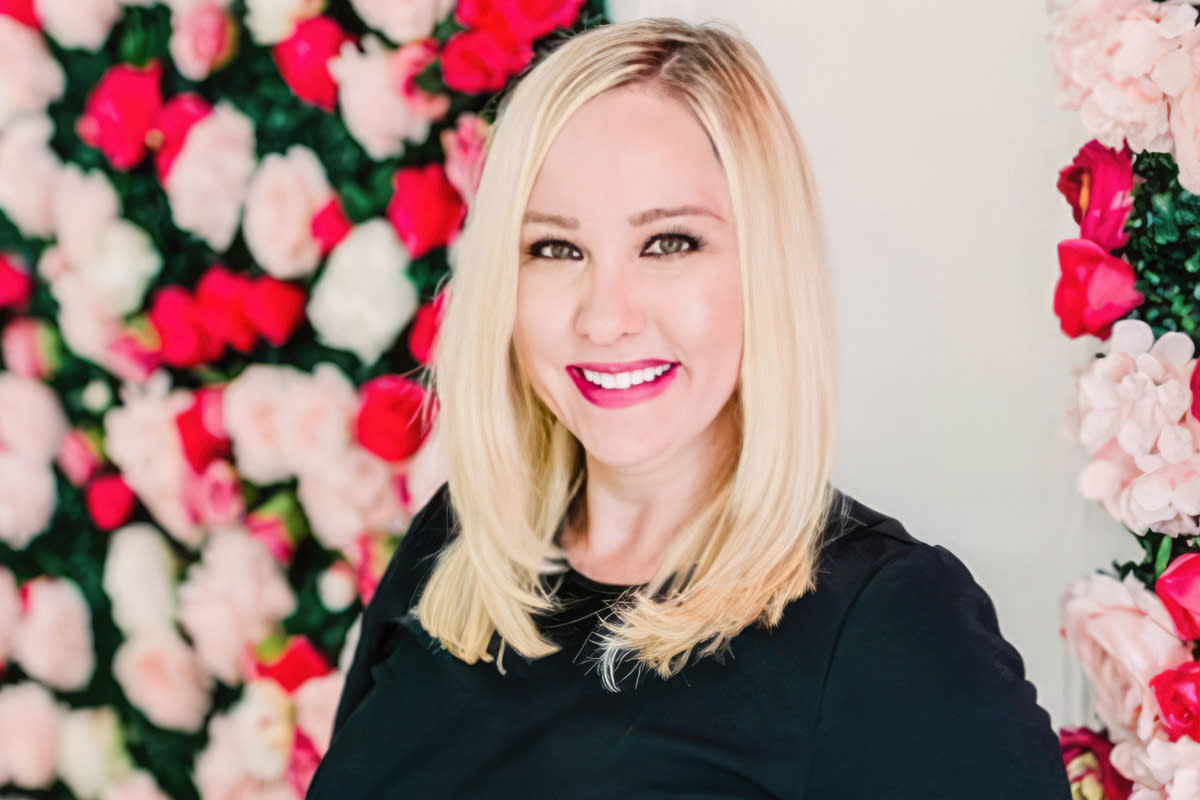 Carly Bown (Rosich)
When it comes to offering advice to women on how to handle an interview, she says, with enthusiasm, "be confident and true to yourself!" This is only one of several keys to success she shares, but perhaps this is the one that best conveys how Carly Bown navigates her incredible career.   
Bown has lived in Las Vegas for over 30 years and has worked for MGM Resorts International for 10 of them. Her approach to her career is one that exudes gratitude, and she claims that her favorite part of her job is the people she works for and the partners with which she collaborates. It's no surprise that she has a lot of passion for creating over-the-top events with those partners, such as the one she helped pull off for Dolby Laboratories – a private concert featuring Imagine Dragons last January. Aside from that, she's worked on brand and entertainment marketing, sports and sponsorship activations partnerships, and has helped with many venue openings during her time on the team.   
Another one of her keys to success is to build a network, internally and externally, and be willing to collaborate and work on projects outside of your comfort zone, or role, to help grow and advance your career.   
Visit her favorite restaurant, smack dab in the middle of the Strip with incredible views, at PRIME Steakhouse at Bellagio. 
 
CHRIS FLATT, EXECUTIVE VICE PRESIDENT, HOTEL SALES AND MARKETING AT WYNN LAS VEGAS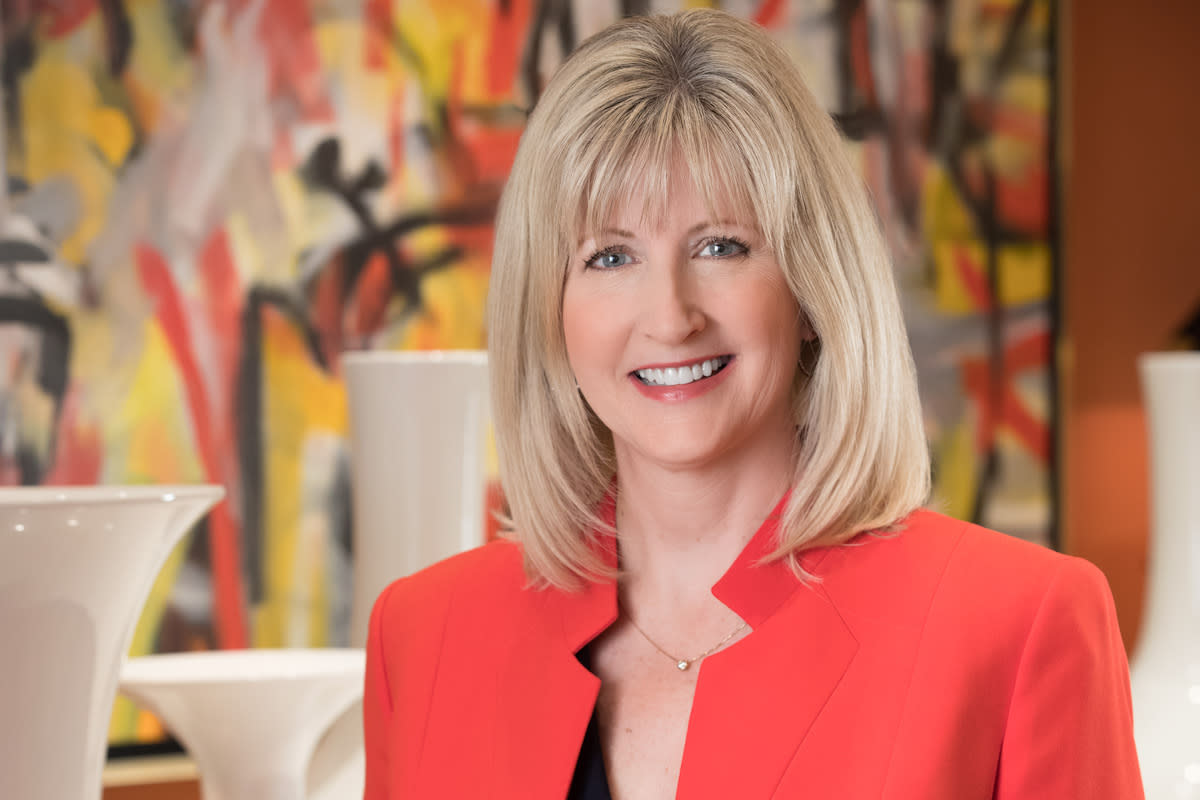 Chris Flatt
Over the last 40 years of living in Las Vegas, Chris Flatt has witnessed the city grow and change. She is a seasoned industry expert, having worked at Wynn Las Vegas for 21 years and prior to that, she opened and worked at The Mirage Hotel & Casino and Bellagio. Her favorite part of her job is meeting new people and building relationships, whether it's with resort guests, clients, fellow employees or peers. Additionally, she loves her job because of the people on her team who care deeply and passionately about what they do.  
For career development, she suggests learning as much as you can, asking for what you want, and finding a mentor or peers willing to help you get where you want to be. She encourages women to "have confidence in yourself and don't be afraid to ask questions. Always be kind and pay it forward."  
As a huge hockey fan, you can expect her to be in attendance at one of the many games that take place at T-Mobile Arena. 
CHRISTY EIGENRAUCH, VICE PRESIDENT AND ASSISTANT GENERAL MANAGER AT DURANGO CASINO & RESORT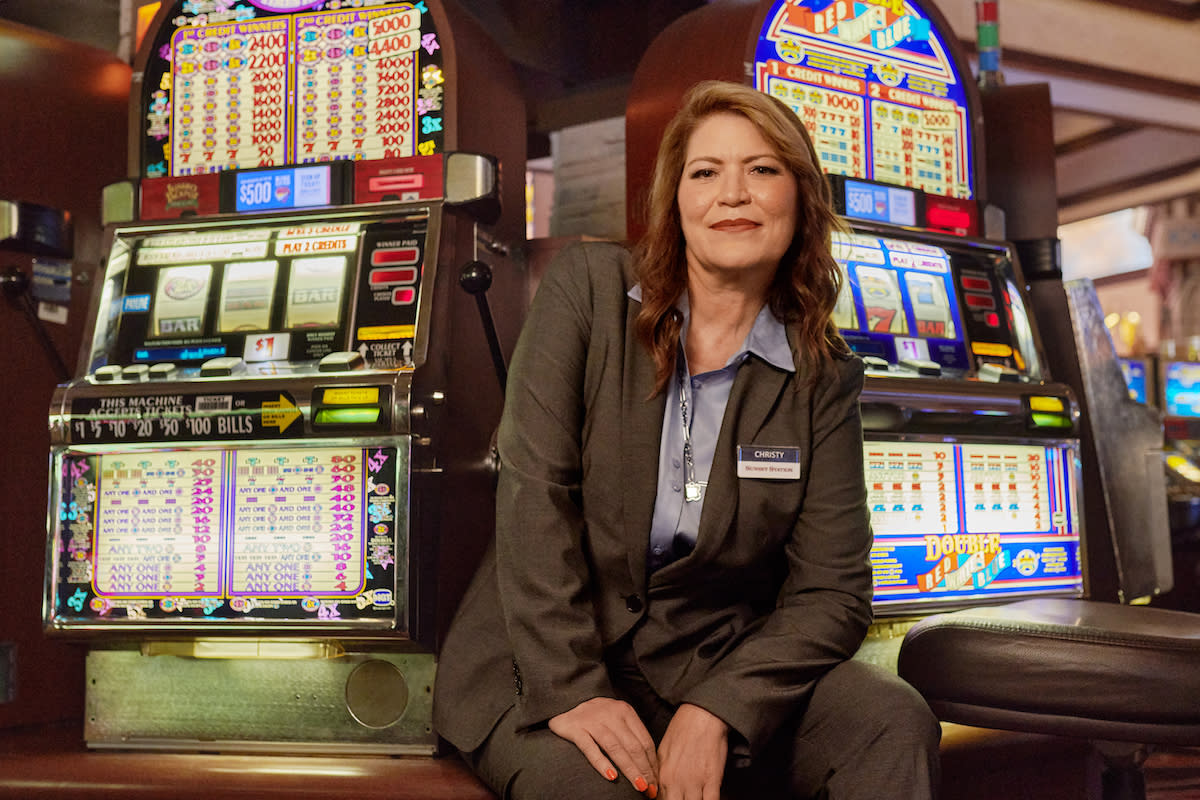 Christy Eigenrauch
As a Las Vegas native, Christy Eigenrauch, has watched Vegas transform from a small city to the internationally sought-after destination that it is today. With an extensive background in the hospitality, gaming and casino industry, Eigenrauch is now heading up the team that'll open Durango Casino & Resort in November 2023. She finds her motivation from the innovation and opportunities present in Las Vegas.  
For those seeking success, she suggests others focus on performing well in their current position, noting that opportunities will present themselves. She states that there are five important things for living a successful and fulfilling life: "never stop dreaming; never stop believing; never give up; never stop trying; and never stop learning." 
Being a hockey fan since college, she loves watching the professional hockey team in Las Vegas duke it out on the ice.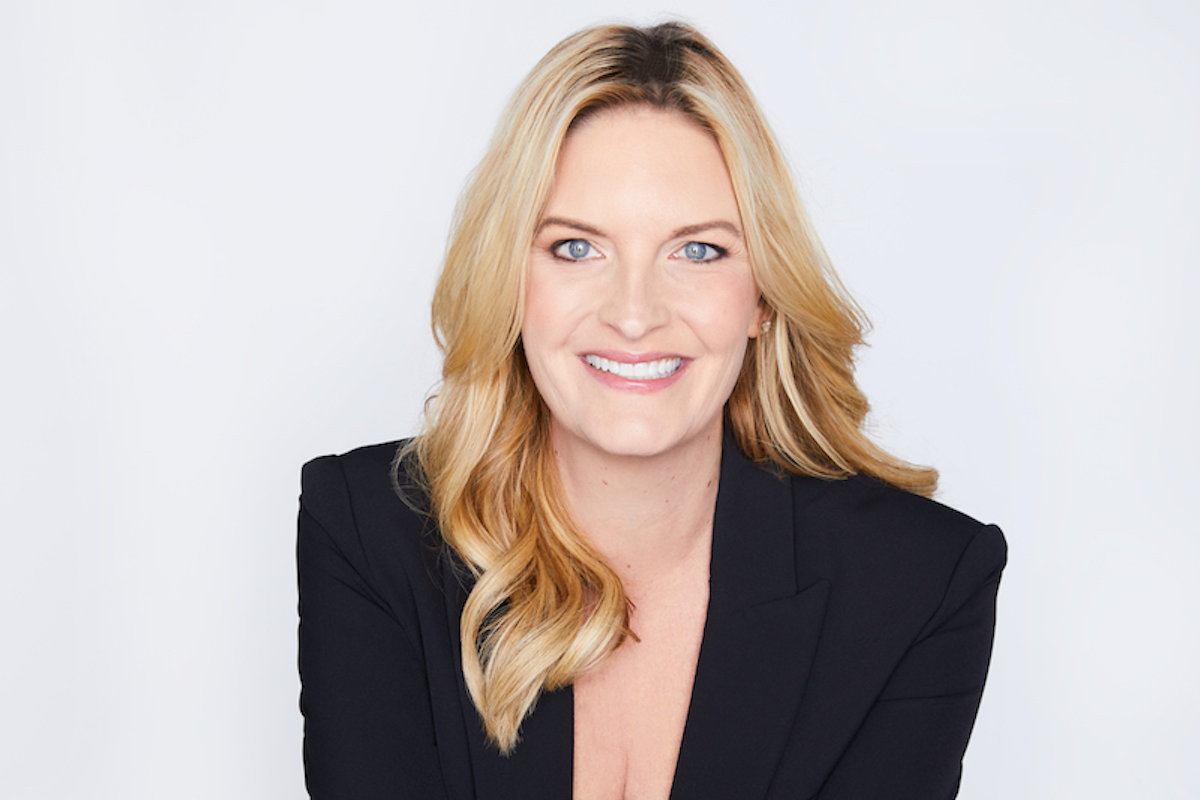 Colleen Birch
As a Vegas resident for 25 years, Colleen Birch has dedicated much of her career to shaping Las Vegas. She was a crucial team member in the early development of the Fontainebleau Las Vegas as one of the first few employees and is now the chief operating officer. Her drive is fueled by building strong relationships with people, especially those on her team. Birch shares that the culture and the people truly set the company apart.   
For career growth, Birch recommends seeking out a mentor and a support network to guide you and, at the same time, advocate for yourself! She states that "at the end of the day, it's about staying focused, being persistent and staying true to yourself." 
And, when you come to Vegas, make sure you try her favorite restaurant, Oscar's Steakhouse at Plaza Hotel & Casino. 
CYNTHIA KISER MURPHEY, GENERAL MANAGER OF PALMS CASINO RESORT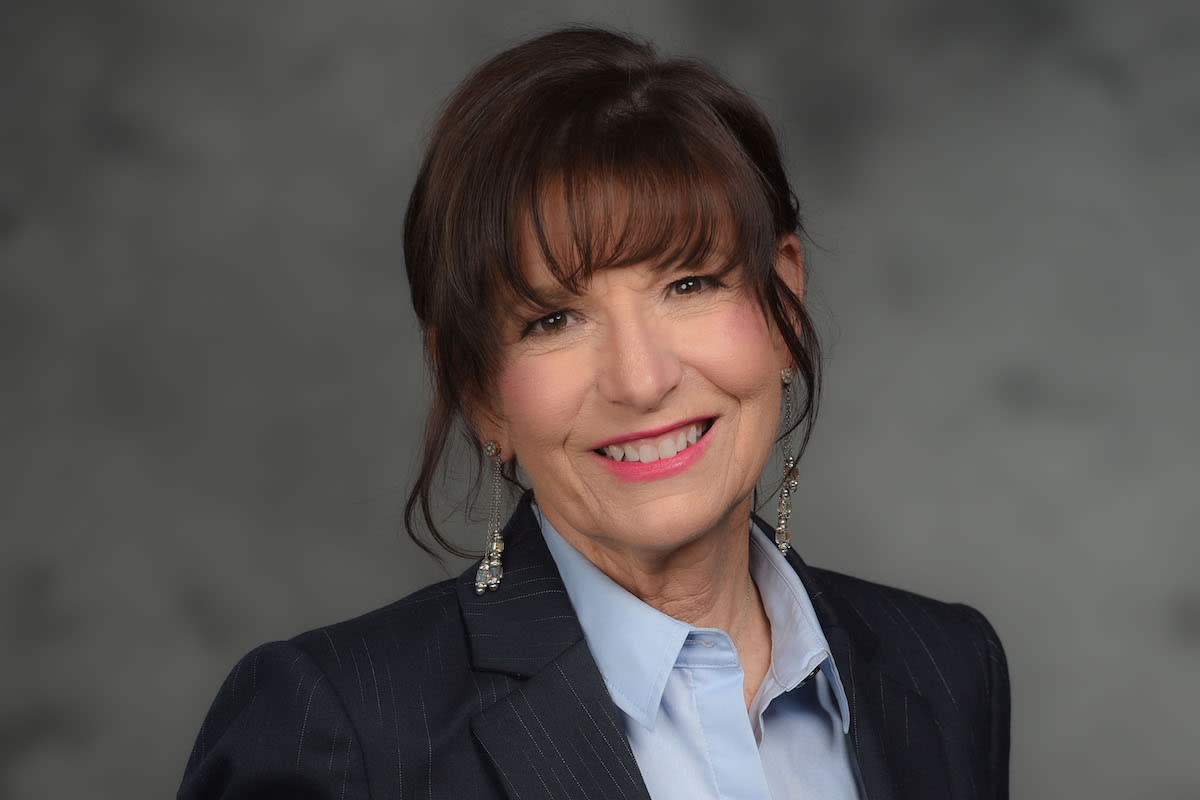 Cynthia Kiser Murphey
Living in Las Vegas for over 35 years, Cynthia Kiser Murphey has certainly worked her way up the ranks, and is now the general manager for Palms Casino Resort. She shares that her favorite part of her job is the people she works with – team members, guests, community partners and the owners – forging authentic relationships with each group. She encourages other females not to shy away from chasing a career and family at the same time. Murphey states, "Include your kids in your life. Let them see what it's like to lead people and to grow and develop others. It will shape their future." She elaborates further sharing that, for fellow females in the workplace, "You don't need to be perfect, just have confidence in yourself." Her love for Las Vegas runs deep. She noted that it's a place where she feels the entrepreneurial spirit is alive, a place where dreams can come true, especially with the array of resources available to locals.   
When Murphey isn't working, she's likely in the Downtown Arts District, checking out the art on Main Street or enjoying a bite to eat at Cornish Pasty Co.  
KATE WHITELEY, VICE PRESIDENT OF CORPORATE COMMUNICATIONS & PRODUCTION AT CAESARS ENTERTAINMENT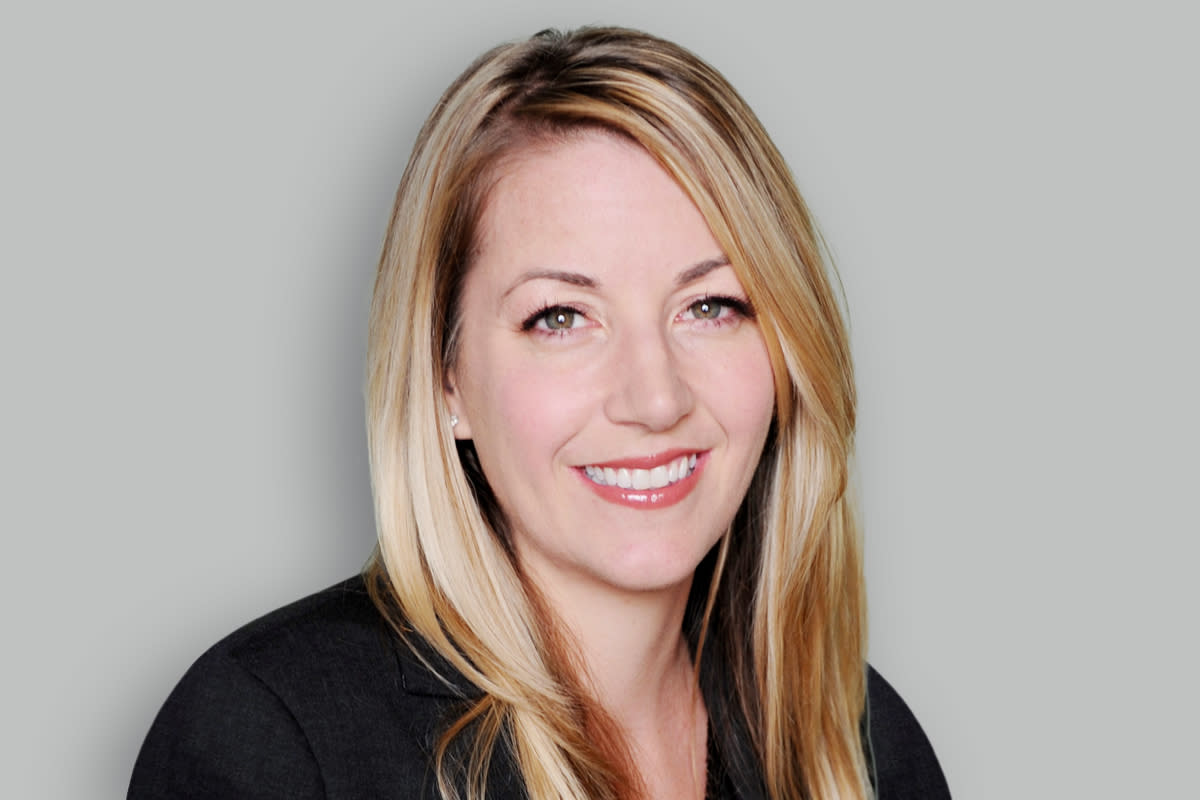 Kate Whiteley
As a Las Vegas resident for the last 20 years, Kate Whiteley has witnessed the valley grow and with it, "big city" opportunities.  
Five years ago, she came to Caesars Entertainment, to lead production and entertainment content, and added the public relations and corporate communications teams to her department during the pandemic. She is passionate about storytelling and enjoys how diverse the PR and communication field is in Las Vegas – from celebrity chef concepts to sports, there's always something brewing in Vegas.  
Her advice is to "raise your hand," step up and ask for something you want or are interested in. Whiteley also recommends women find their champions and mentors to cultivate a relationship that will challenge and propel them forward in their careers.  
On your next visit to Las Vegas, be sure to have a pastry basket and a few mimosas at Whiteley's favorite spot, GIADA at The Cromwell Las Vegas. There, you can enjoy stunning views of Caesars Palace and the Fountains of Bellagio. 
MARY ANN BURNS, CORPORATE VICE PRESIDENT HOTEL OPERATIONS WITH BOYD GAMING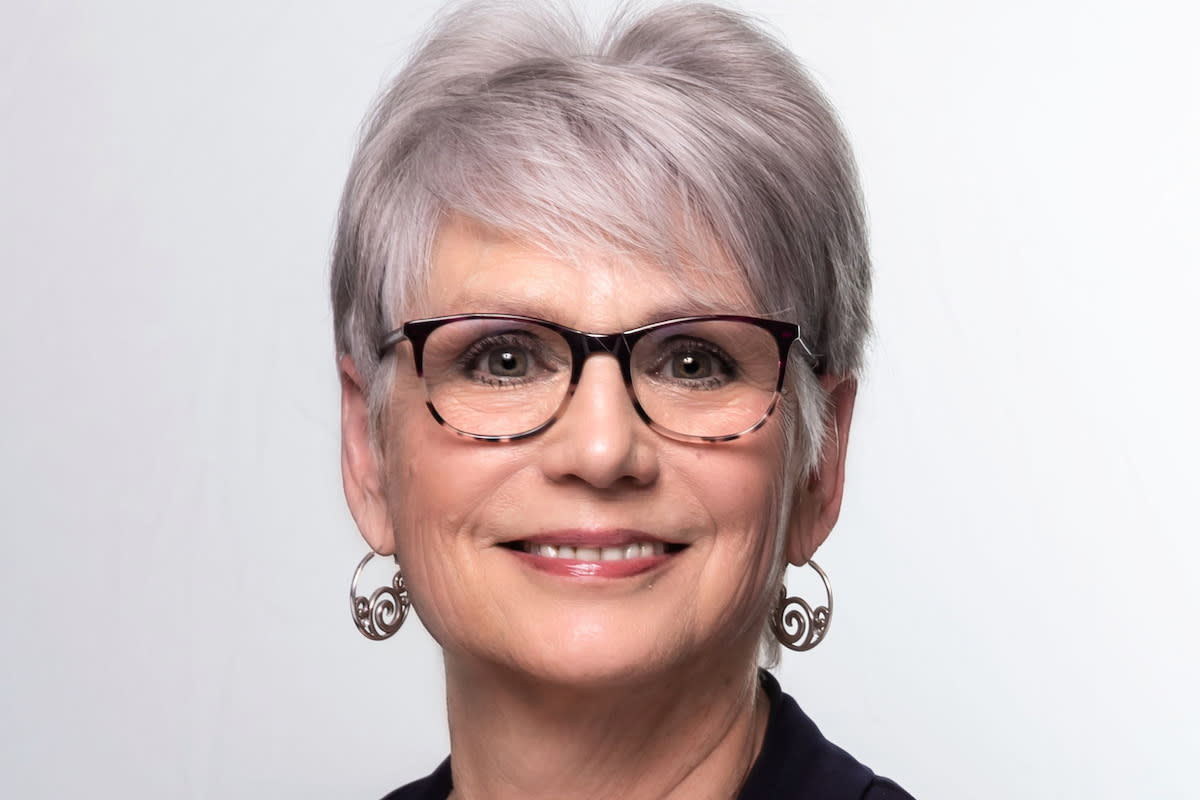 Mary Ann Burns 
In her 35th year with Boyd Gaming, Mary Ann Burns has held many positions, from hotel director, hotel and sales director, and Nevada regional sales director to her current role as a hotel operations vice president. She enjoys every aspect of her position because it means working with talented individuals, collaborating with property department heads to continually improve processes, and playing an important role in achieving her company's goals.  
She recommends that others network with other professional women through organizations like Women in Lodging, be engaged in the workplace, seek advice from senior leadership, communicate goals, and recognize and coach your team for success.  
Burns has a love for the arts and enjoys attending her favorite plays, musicals, ballet shows or concerts at The Smith Center.  
SANDRA DOUGLASS MORGAN, PRESIDENT OF THE LAS VEGAS RAIDERS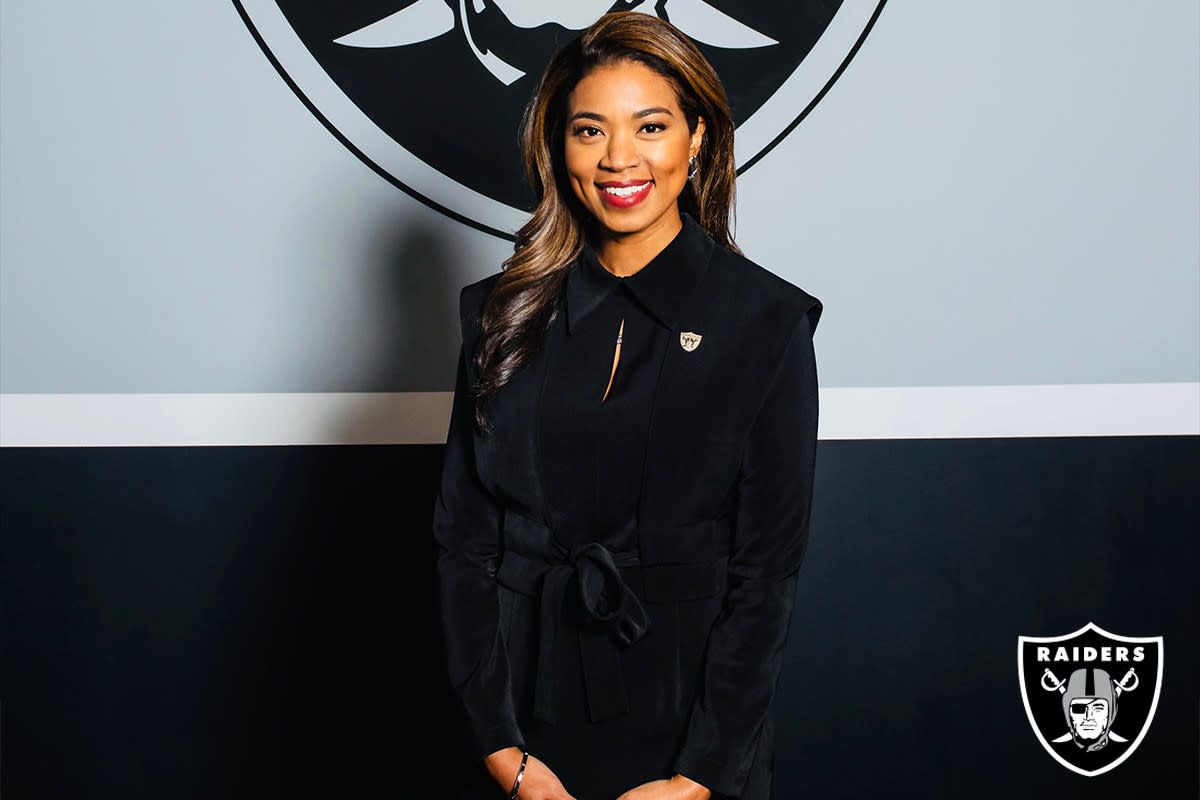 Sandra Douglass Morgan  
Born and raised in Las Vegas, Sandra Douglass Morgan has seen the city evolve into the Sports and Entertainment Capital of the World, visited by millions of people from around the world. With the somewhat recent arrival of the Las Vegas Raiders and Allegiant Stadium to Las Vegas, it's already profoundly changed the landscape of Vegas. As the president of the Las Vegas Raiders, she shepherds the organization's impact on the Las Vegas community, which is personal to her as the organization has been "instrumental in my life and countless others."  
Respecting others, regardless of title or organization, is vitally important to Morgan. She shares, "Respect for your peers and the people throughout the organization, which comes in the forms of accountability and a commitment to excellence. And finally, respect for the communities and people you engage with by uplifting and empowering them." She advises on the importance of building a strong network of women to elevate the next generation.  
Morgan speaks of her desire to be a catalyst for inclusion. She hopes to use her position to bring more people from traditionally underrepresented communities into the industry, such as women, the LGBTQ+ community, people of color, veterans or people with disabilities.   
And as for her favorite thing to do in her hometown? "Nothing beats a day or night out at Allegiant Stadium for an experience or game," she stated. 
STEPHANIE GLANZER, CMP, SENIOR VICE PRESIDENT AND CHIEF SALES OFFICER AT MGM RESORTS INTERNATIONAL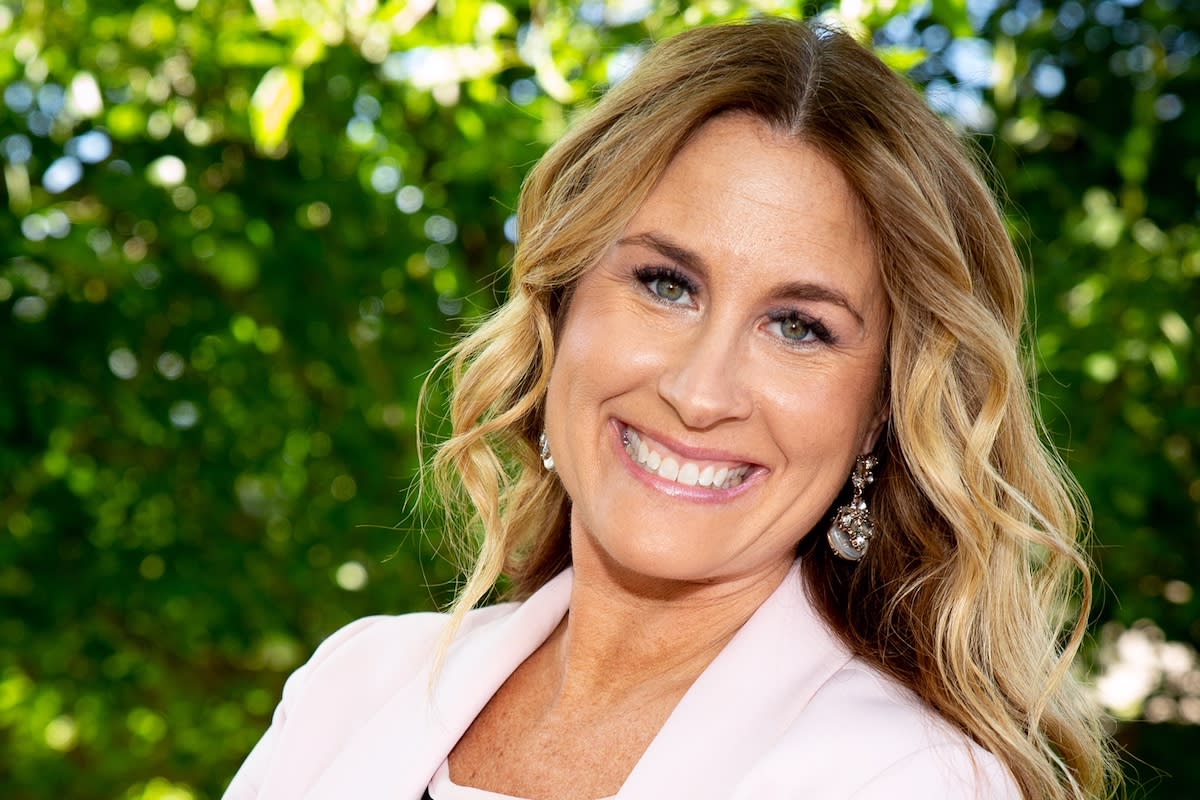 Stephanie Glanzer, CMP 
Stephanie Glanzer believes that most people have good intentions, and therefore, it serves one to have the flexibility and mindfulness to give others the same grace, especially in the corporate world. It's this refreshingly humanistic mentality that has taken the accomplished Glanzer so far in her career.   
Also, a Vegas resident for 25 years, Glanzer has exclusively worked at MGM Resorts International, seizing new opportunities and taking on more responsibilities over the years. She was recently awarded as one of the 2023 Smart Women in Meetings. She heeds her own advice to other career-oriented women: "Take a risk when asked, even when it's out of your comfort zone. Jump on any opportunity when given the chance to highlight your talent!"   
She's incredibly proud of the Las Vegas community and its commitment to corporate social responsibility. MGM Resorts International exemplifies this by using reclaimed water; its recycling; its diversity, equity and inclusion programs; and giving back to the community.   
When it comes to opportunities outside of work, Glanzer is not one to dismiss those either. She lives in the Sports and Entertainment Capital of the World, after all, and before a concert or hockey game, she likes to dine at Javier's at ARIA Resort & Casino.   
Under the helm of these female leaders, the destination will continue to level-up its offerings, elevating the experience for all visitors. As you plan your company's events, consider hosting one in Las Vegas.