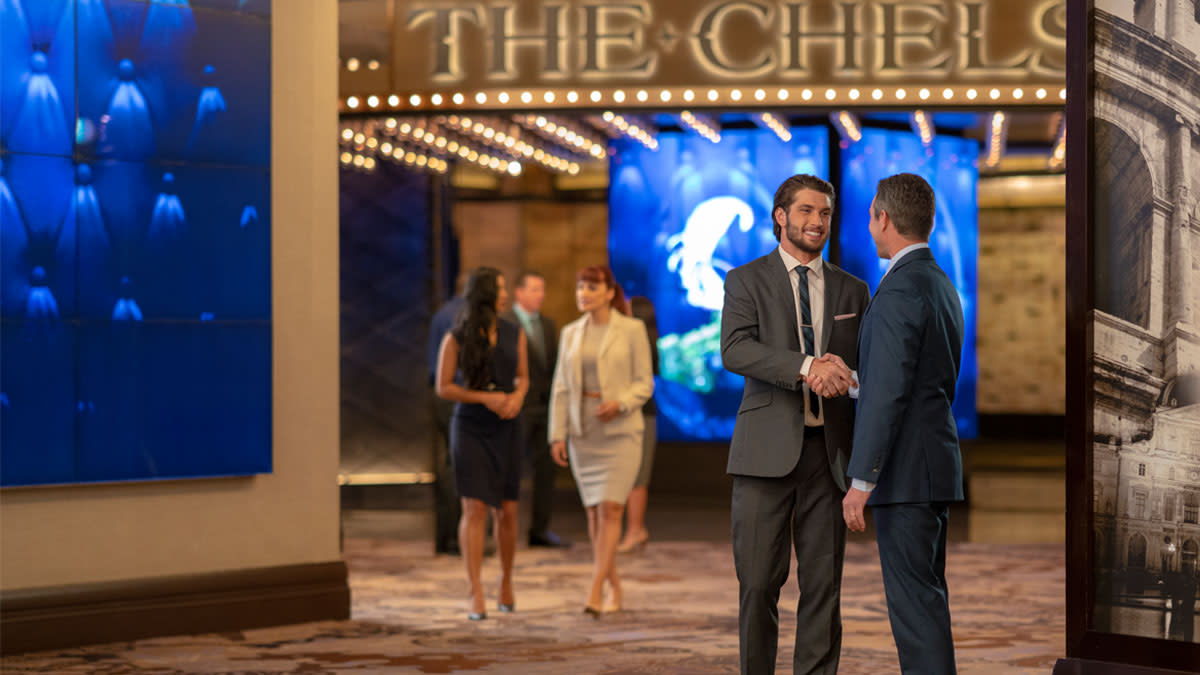 Las Vegas is the Entertainment Capital of the World, but the city also offers plenty of opportunities – and meeting space – to get business done in unique settings, turning ordinary meetings and conventions into extraordinary ones. These Las Vegas-only spaces and experiences really bring the wow factor to impress your group – no matter the size – and make meetings or events with colleagues and clients stand out. 
Small Groups
Have a smaller group but still want to bring a big wow? Las Vegas is home to many distinctive meeting venues that can be customized to perfectly suit your needs.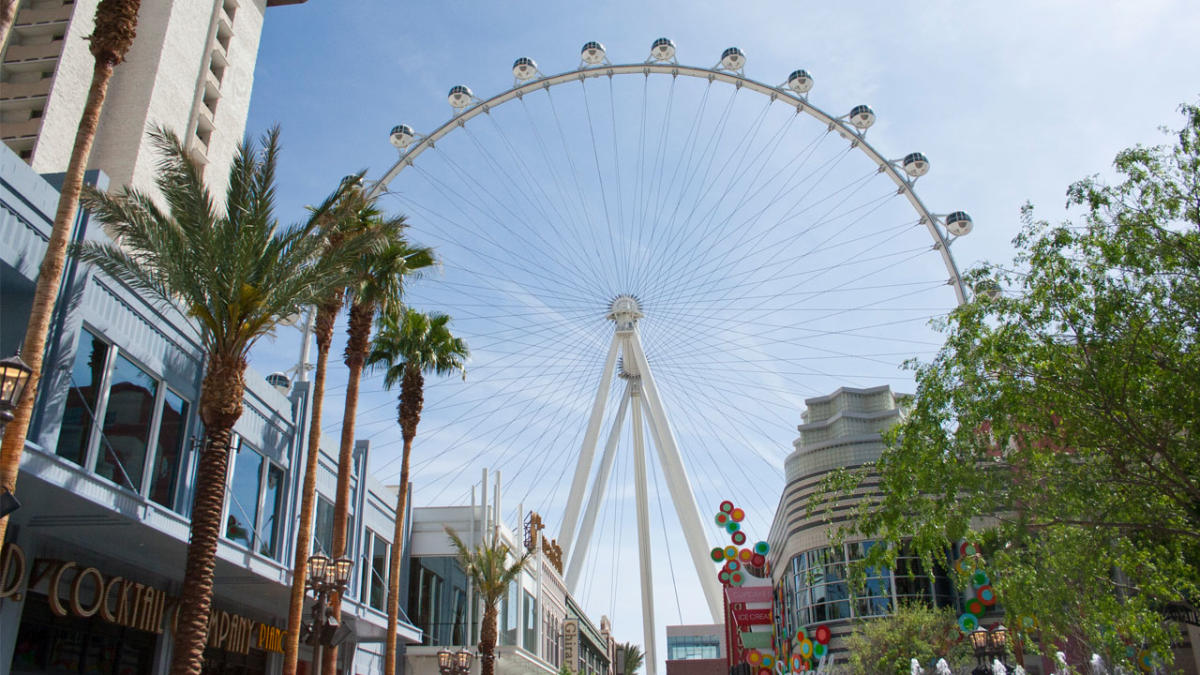 The LINQ High Roller/Wheel House
Bring your business meeting to new heights – 550 feet in the air, that is. Take a round-trip ride on the High Roller at The LINQ. Each of the 28 cabins can accommodate up to 40 guests, making it an exciting place to hold an intimate gathering. You can meet while you see Las Vegas from 550 feet up and enjoy full catering and drink options for your entire party. For larger all-together gatherings, the 2,500-square-foot Wheel House accommodates up to 500 people and offers a fifth-floor view of the High Roller and The LINQ.
T-Mobile Arena
For literally the coolest meeting event, T-Mobile Arena offers groups of 30-plus an outstanding, out-of-the-box dining experience: dinner on Ice. Wine and dine your guests in the most distinctive atmosphere in the city: center ice inside the home rink of the Vegas Golden Knights. This elevated experience will wow your guests and make them feel like true VIPs.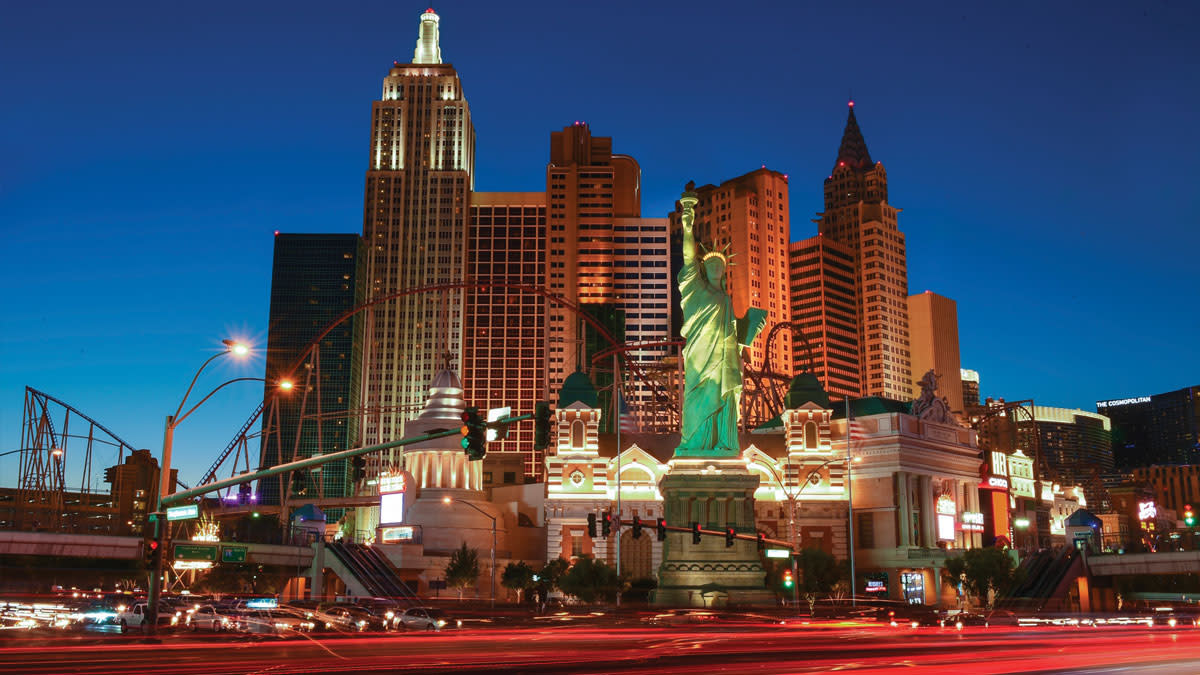 New York-New York Hotel & Casino
With two different, unique locations, New York-New York says "bada bing" to the unusual buyout. The iconic Brooklyn Bridge is a vast departure from traditional event locations. The one-of-a-kind, 9,000-square-foot, open-air venue can easily accommodate up to 650 guests for cocktail receptions, dinners, and even meetings. And Liberty Harbor Plaza offers 4,300 square feet of seclusion, where your group of 250 can enjoy the beautiful weather in this outside venue, tucked behind Lady Liberty right on the Strip.
Troy Liquor Bar
Take your event to the next level at Troy Liquor Bar located inside The Golden Nugget Hotel. Soak up all the neon glory and experience the heart of Fremont Street from the second-level, open-air balcony. Troy Liquor Bar is available for events up to 250 guests with the best views overlooking the Fremont Street Experience. Equipped with a DJ booth and digital screen displays with the capability to present graphics and video highlighting your company, this is one event venue your guests are sure to remember.
Medium Groups
If your group is a bit too big for a small space but doesn't warrant a mega-buyout, these are the perfect spots to consider.
The STRAT Hotel, Casino and SkyPod
Situated close to the monorail and the Convention Center, The STRAT is easily accessible from anywhere in the destination. Located more than 800 feet above Las Vegas, the award-winning Top of the World restaurant offers a stunning experience like no other. On the 106th floor, the venue can accommodate 900, offers unparalleled views and amazing cuisine and – the best part – revolves 360 degrees every 80 minutes.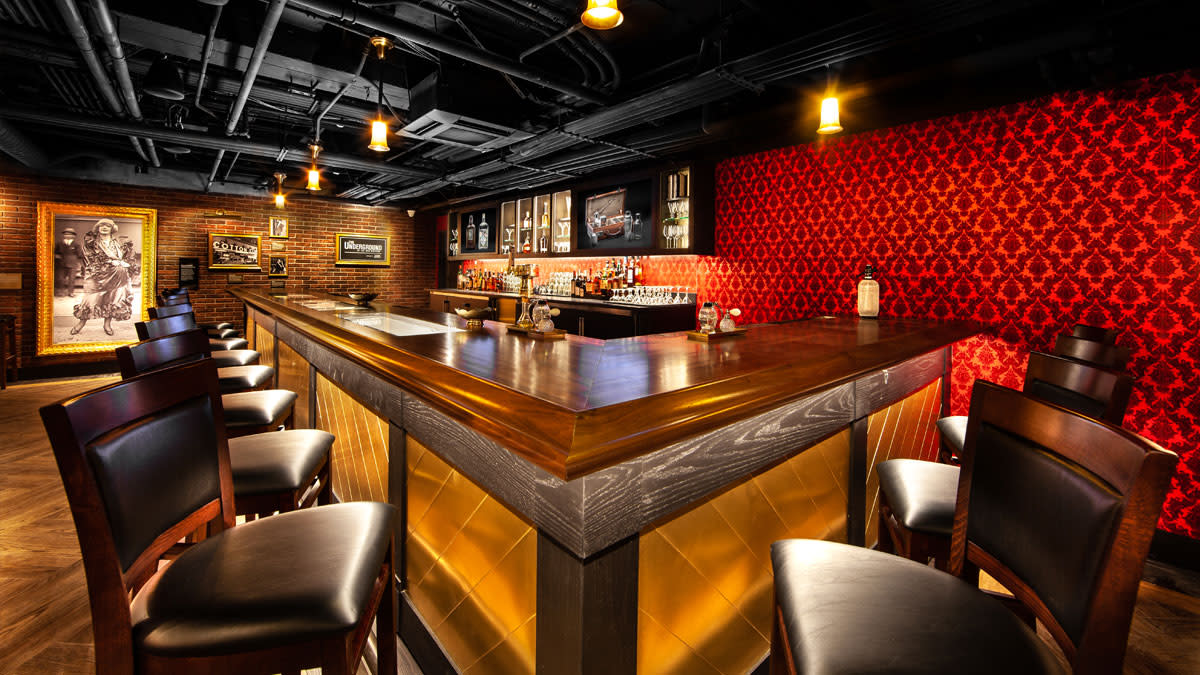 Beer Park at Paris Las Vegas
Buy out one of the most unique indoor/outdoor venues in the heart of the Las Vegas Strip. Beer Park's 17,000-square-foot space, with room for 1,200, has a distinctive interior featuring living-room-style furniture and design, and a lively, spacious outdoor deck tucked under the Paris Las Vegas' Eiffel Tower and overlooks the Fountains of Bellagio. Ideal for gathering and networking, the open-air atmosphere is a day at the park on Las Vegas Boulevard.
Mob Museum
Travel back in time to the Prohibition Era at the Mob Museum and Underground Speakeasy. Four floors of entertaining exhibits, videos and artifacts tell the stories of the Roaring Twenties, which saw the rise of flappers, jazz and the Mob. As a buyout, the space easily holds up to 730, including the basement speakeasy, which is built around a well-stocked bar and has space for a stage for evening entertainment, creating a lively environment inspired by that bygone age. Ask about adding on a custom scavenger hunt for added excitement.
SPEEDVEGAS
The premier motorsports complex in Las Vegas, clock some laps on SPEEDVEGAS' 1.5-mile banked road course in the exotic car of your dreams. Beyond hitting the track, the facility is equipped with more than 20,000 square feet of meeting space, a tiered viewing terrace, and catering so your group of up to 1,000 can spend the whole day at the track. 
Large Groups
Fremont Street Experience
Corporate events/buyouts on Fremont Street offer unparalleled, unique and memorable experiences. Where else can you host a casual or elegant event surrounded by the awe-inspiring imagery (or your logo and video) on the Viva Vision canopy, the world's largest video screen? Fremont Street Experience below the canopy can be divided up and sectioned off into zones of up to 60,000 square feet, so you never have to worry if there's enough room. Fun fact: In 2018, the world's most renowned tech company chose Fremont Street Experience to host a massive, 10,000-attendee corporate bash honoring its team members. 
Mandalay Bay Beach
A beach oasis in the middle of the desert? You're not seeing things. Mandalay Bay Beach is an 11-acre tropical aquatic playground with a 1.6 million-gallon wave pool and 2,700 tons of California sand that can be all yours. Your group will be in awe of the tropical oasis of crashing waves, a real sand beach, and an entertainment stage situated in the middle of the water that can be configured to accommodate 2,500-6,000 depending on your needs.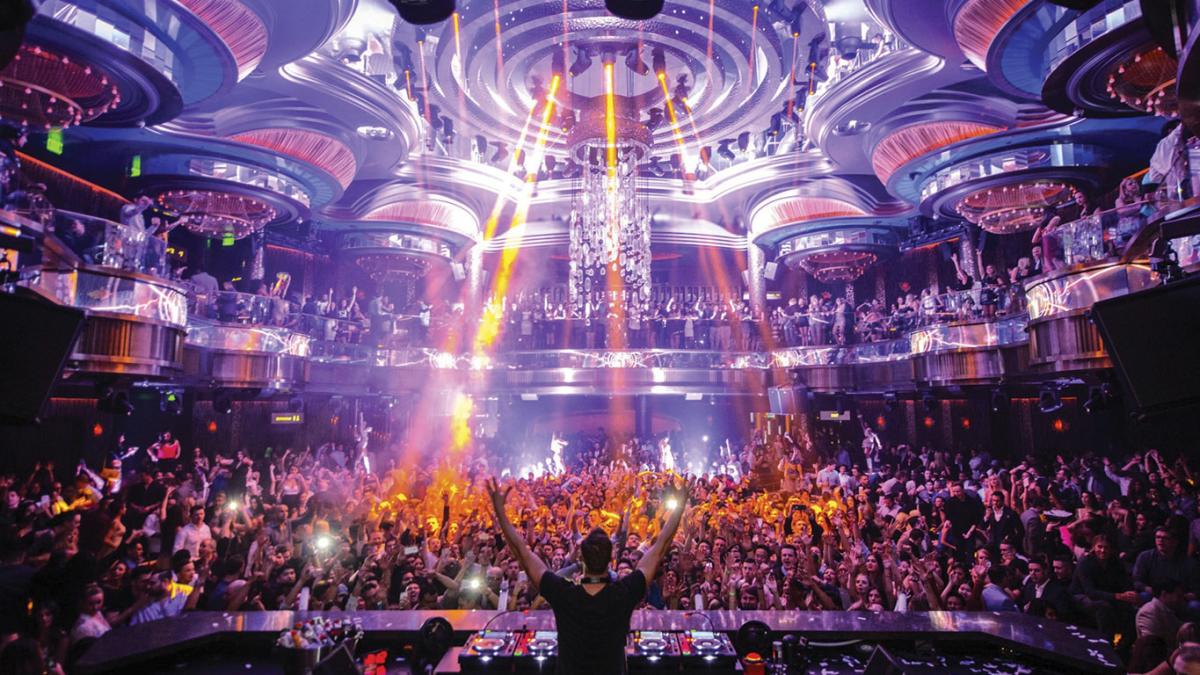 OMNIA Nightclub at Caesars Palace
Get ready for jaws to drop when guests walk into Omnia and take in the opulent surroundings, including the enormous kinetic chandelier 65 feet above the floor. The multilevel, 75,000-square-foot nightclub can be completely bought out to accommodate 4,300 and includes four eclectic spaces: the Heart of Omnia ultralounge, a high-energy main room, a balcony, and the rooftop garden terrace, which features panoramic views of the Strip. As they say, go big or go home.
Palms Resort Casino Pool
One of the newest and hippest pool complexes can be the setting for your large group buyout. The Palms Resort Pool blends the awe-inspiring installations of ancient times, with the sleek pleasures of modern days, such as five poolside bars and 39 private cabanas, providing plenty of room for 4,000. Half of the pool will be covered with a dome of legendary proportions, so you can hold your event in style no matter the season.
XS Nightclub at Encore Resort at Wynn Las Vegas
Impress your guests when you hold your event at the nightclub ranked No. 1 in the United States by Nightclub & Bar's Top 100 for an unprecedented five years. With over 40,000 square feet of indoor and outdoor space, XS has room for up to 3,000 guests to meet and mingle. Chat it up at one of the 95 indoor tables, or enjoy the poolside lounge tables or one of the 30 cabanas. It'll be the talk of the conference.
Downtown Grand
For more of a historic side of Las Vegas, Downtown Grand is the perfect spot to get business done. And because Third Street is owned and operated by the Downtown Grand, you can buy out a whole street for a curated block party! The property can shut down traffic and use this entire block for activations, celebrations and your special events. With outstanding walkability and visibility, the block has hosted a variety of successful events that include street art battles, legendary rock performances, and holiday attractions.
Las Vegas Motor Speedway (LVMS)
Rev up your buyout for groups of up to 15,000 at the largest motorsports complex in Las Vegas. LVMS is among the world's most diverse motorsports facilities, with more than 1,400 event days a year that include NASCAR Weekend, NHRA Nationals and the Electric Daisy Carnival. The biggest surprise lies in the heart of the speedway infield in the form of a full-service spa. Give your guests and/or clients the true VIP treatment with a little relaxation and recuperation during a corporate meeting or one of Las Vegas Motor Speedway's marquee events.