When planning a business event or gathering, the destination can prove critical to the event's success. It's important to select a destination that offers a careful balance of professional meeting services; proper guestroom accommodations; state-of-the-art amenities; and a plethora of networking, dining and entertainment options, which can make or break the attendees' experience.
Las Vegas is both convenient and cost-effective. The destination is home to three of the top 10 largest convention spaces in the U.S. and has well over 14 million square feet of meeting space, meaning there are plenty of options for your event and that the rates are competitive. With the convenience of being within three miles of Harry Reid International Airport, a wide array of accommodations, ease of getting around, near endless dining options, and it being known as the Entertainment Capital of the World, Las Vegas is the ideal place to host your events.
Air Travel to Vegas Is Easy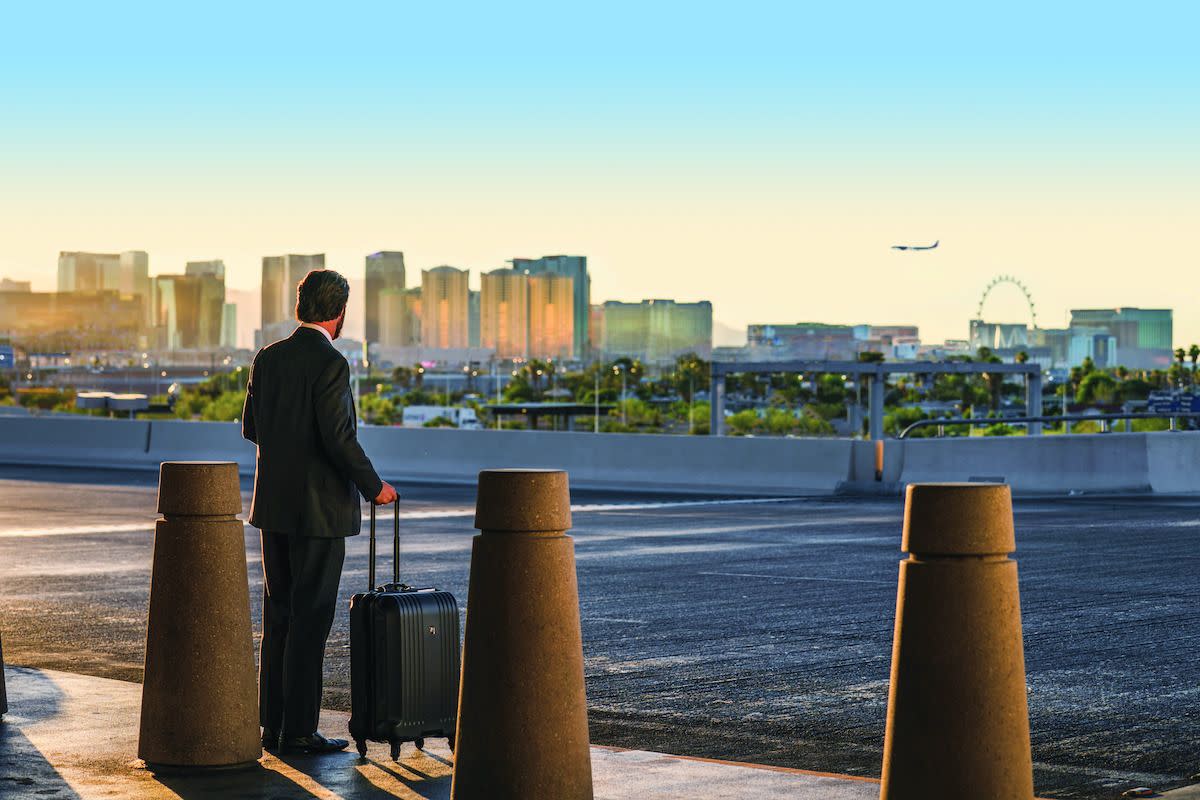 Harry Reid International Airport
As one of the top 10 busiest airports on Earth, Harry Reid International Airport serves over 150 U.S. and international cities offering 1,050 inbound and outbound flights daily – many of them nonstop. With routes to and from numerous major cities, Las Vegas is easy to get to, no matter the starting destination. Plus, the high volume of flights helps minimize the potential of attendees getting stranded and your company having to cover any additional associated costs. What's more, the Las Vegas airport consistently ranks in the top percentile of least expensive airports in the U.S.
Hotel Rooms for Every Budget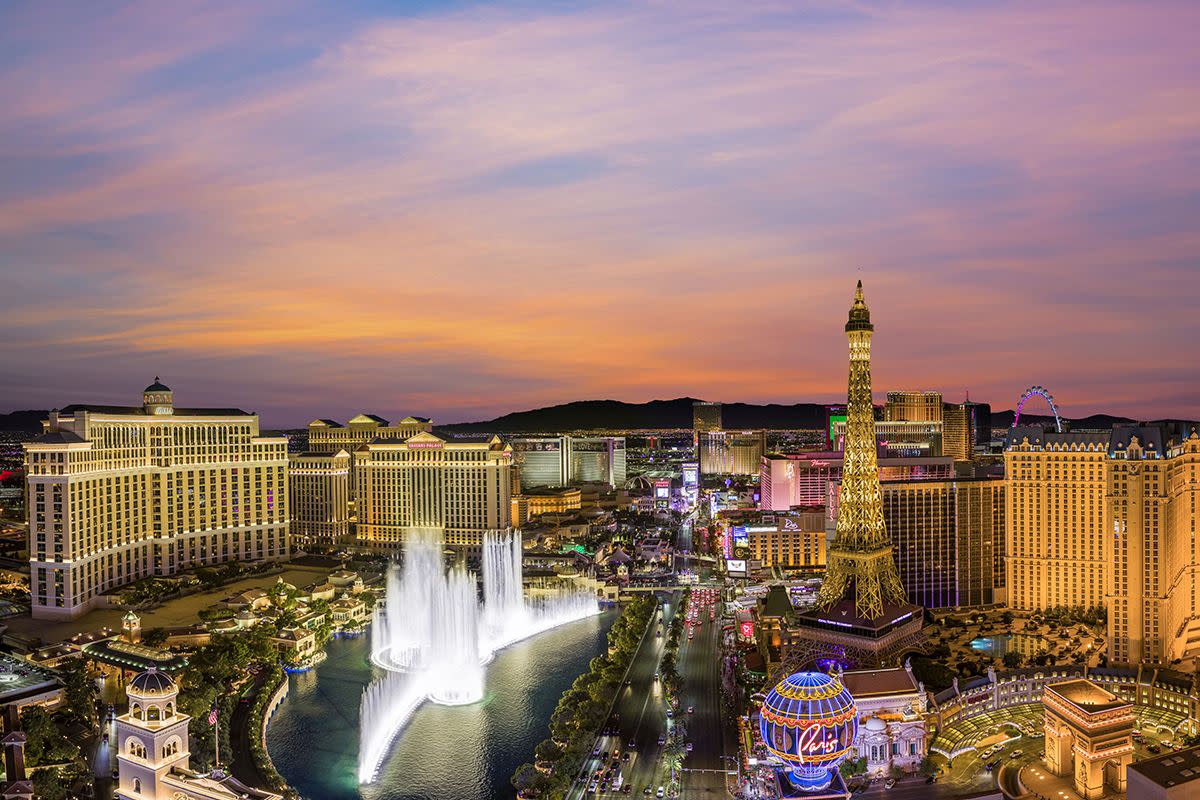 Las Vegas Strip
Come for the event, stay for the accommodations. When you hold a business event in Vegas, there's no shortage of reasonably priced options. The city has more than 150,000 rooms to choose from, with a wide range of competitive rates to fit any budget. Many of the five-star resorts, such as the Wynn Las Vegas, Waldorf Astoria Las Vegas, and ARIA Resort & Casino, also house dining and entertainment amenities, so attendees don't have to travel far to enjoy their Vegas experience.
Transportation Is Easy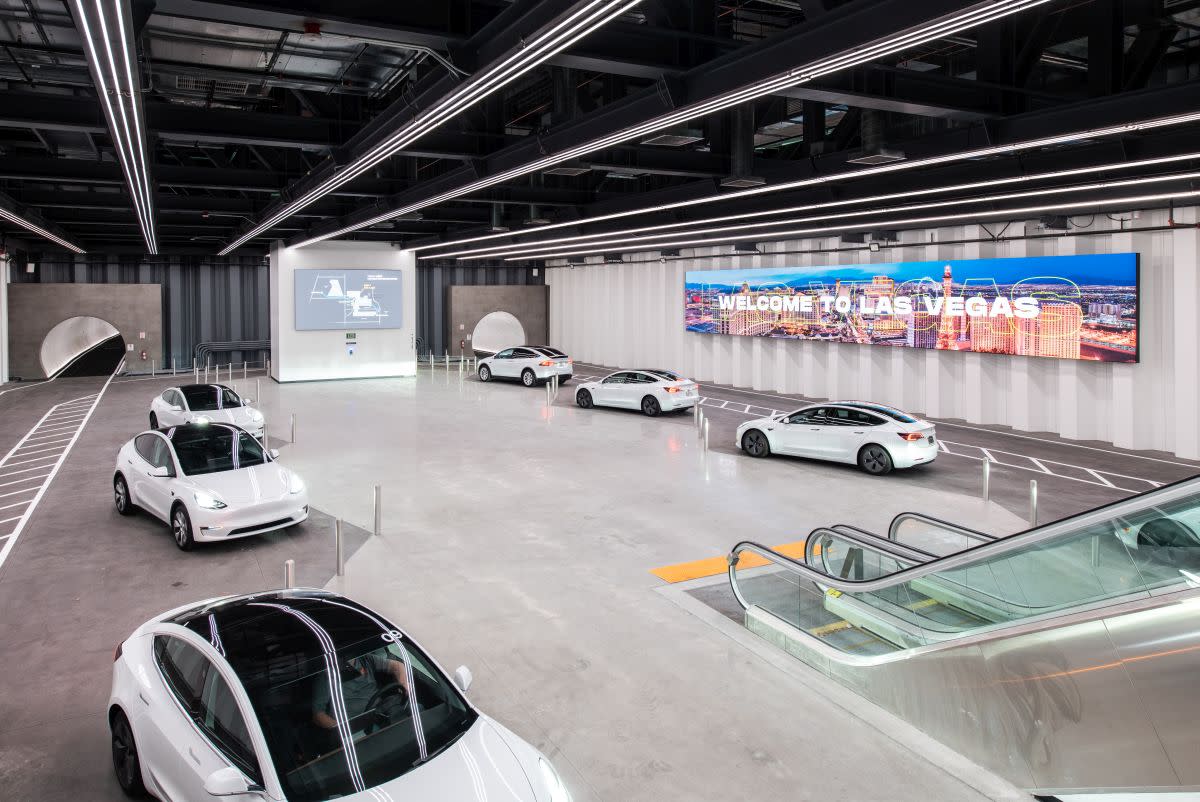 Vegas Loop at the Las Vegas Convention Center
Getting around Las Vegas is easy! As one of the most walkable destinations, there are numerous ways to get to your hotel, events, restaurants and entertainment venues, such as:
A free shuttle to and from the airport offered by your hotel or event venues

Rideshare

The Las Vegas Monorail, located on the Strip. This wallet-friendly, easy-access transit system offers seven stops along its 3.9-mile route, and many of them are at popular hotels and venues.

 The Vegas Loop at Las Vegas Convention Center offers efficient transportation in Teslas underground, including a stop at Resorts World Las Vegas.
What's more, many venues are within walking distance of attractions and dining, so rental cars aren't necessary for business travelers, reducing overall travel costs.
Quality Meeting Spaces & Services
Las Vegas is flexible and accessible. Whether you're planning a large corporate event or an intimate board or leadership team meeting, Vegas has a space for you. Looking for a large conference arena? Consider The Venetian Expo, which offers multiple halls stretching a stunning 1.2 million square feet; or Mandalay Bay Convention Center with its 2.1 million square feet of exhibit and meeting space. Need to host an intimate gathering offsite for your sales team? Check out one of the rooms at Ideation Studio at Park MGM or MEET Las Vegas.
With a wide array of unique options comes an assortment of prices that your team can choose from, based on your budget.
As the premier destination for so many corporate and business events, Las Vegas is also home to numerous top-tier resort professionals, event planners and vendors who will help ensure that your event considers every detail, runs smoothly, and goes off without a hitch.
Las Vegas is the destination for business professionals. Whether you're hosting a large conference, a convention, or a smaller company meeting, you can choose Las Vegas with confidence, knowing that you can remain professional and offer your attendees a great time while staying within budget. And here's the kicker – hosting in Las Vegas also means greater efficiency in planning.