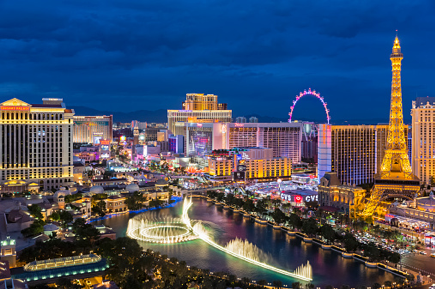 It's no secret that Las Vegas is a prime destination for leisure vacations, but it is also a first-class choice for business travelers. When it's time for work-away days, Vegas has everything you need to make any event successful, with abundant choices for conventions, trade shows, meetings and retreats.
Top-Notch Convention Experience
Vegas has the complete package when it comes to giving your attendees the best convention experience possible. The city has highly experienced resort industry employees that can cater to your specific event needs while also providing top-notch service.
Hotel Rooms Galore
Whether you need 10 rooms or 100, the hotel selections in Vegas can accommodate all of your guests. The city is home to nearly 150,000 hotel rooms, ranging from high-end resorts to budget-friendly options.
Space, Space and More Space
No matter what type of event you want to hold, Vegas has event space that spans from giant convention centers to corporate meeting rooms. From the Las Vegas Convention Center, which boasts 3.2 million square feet of exhibit space and 250,000 square feet of meeting space, to boardrooms in hotels for more intimate gatherings, Las Vegas has just the right place for you to get down to business.
Convenient Location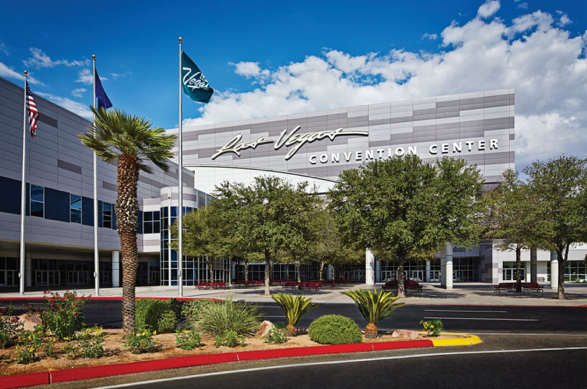 In Las Vegas, your attendees never need to travel far to find what they need. The Mandalay Bay Convention Center is situated near all the dining, lodging and entertainment amenities of the Strip, and its central location boasts access to over 100,000 guest rooms within 3 miles. Las Vegas is a city designed to give business visitors easy access to whatever they may require.
Plenty of Flights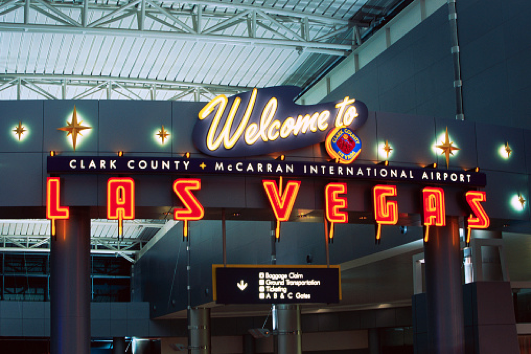 McCarran International Airport is the eighth busiest airport in the nation in terms of air traffic volume, so your travelers can easily find flights to and from their home destinations. 
320 Days of Sunshine
If you want to spend time outdoors, Vegas gets an average of 320 days of sunshine a year, making it the perfect choice for outdoor meetings. Even if you're planning indoor sessions, participants will love an outside venue for a casual meet-and-greet — or for a quick round of golf.
Abundance of Guest Amenities
If you're holding a business event, then guest amenities are an important consideration. Nightly shows, live music and sports events are just a few of the many attractions the city offers. From taking a dip in a pool to relaxing at a spa, there's plenty for your visitors to do during downtime.
Easy Transportation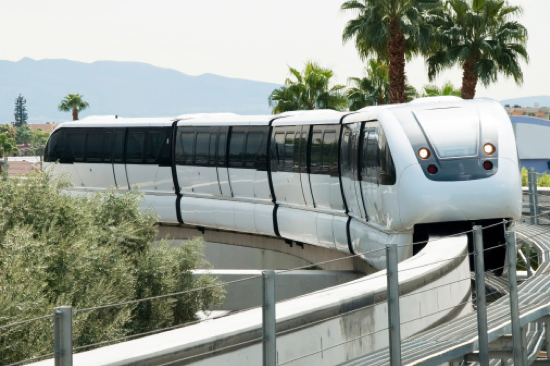 When your event attendees come to town, they don't need to worry about getting around. An array of transportation options ensures everyone gets where they need to be on time. Along with ride-sharing selections such as Lyft and Uber, the Las Vegas Monorail makes it easy to get from Point A to B, offering a stop right at the Convention Center, as well as six other convenient stops along the Strip.
Boost in Guest Attendance
With everything the city offers, it's no wonder that convention attendance increases an average of 9 percent when businesses bring their events to Las Vegas. This destination has a draw, with luxurious lodging, convenient amenities and plenty of entertainment – which could result in a boost in guest attendance and a successful event for your business.
Planning a business event starts with choosing the right location, and Vegas has every base covered. Whether you're planning an expansive exhibit or a mini mastermind meeting, you'll find all you need in this desert oasis.