Las Vegas, home to state-of-the-art venues, the Sports and Entertainment Capital of the World, endless options for world-class cuisine and over 150,000 rooms to choose from – this is the destination where business happens.
The incomparable energy and creativity of Las Vegas make it an inspirational destination, one that's ideal for professionals to gather, network, collaborate, and have fun. As an ever-evolving destination, there's a reason it's been the No. 1 trade show destination for decades.
Discover four reasons why Las Vegas is the place to do business:
1. Las Vegas has the reputation of moving business forward.
Las Vegas welcomed nearly 5 million business travelers into the destination in 2022. The Las Vegas Convention Center (LVCC) is known to host some of the country's largest conferences, including the Consumer Electronics Show (CES) and Specialty Equipment Market Association (SEMA). The destination is also home to three of the 10 largest convention centers in America: Mandalay Bay Convention Center, the Venetian Expo and LVCC.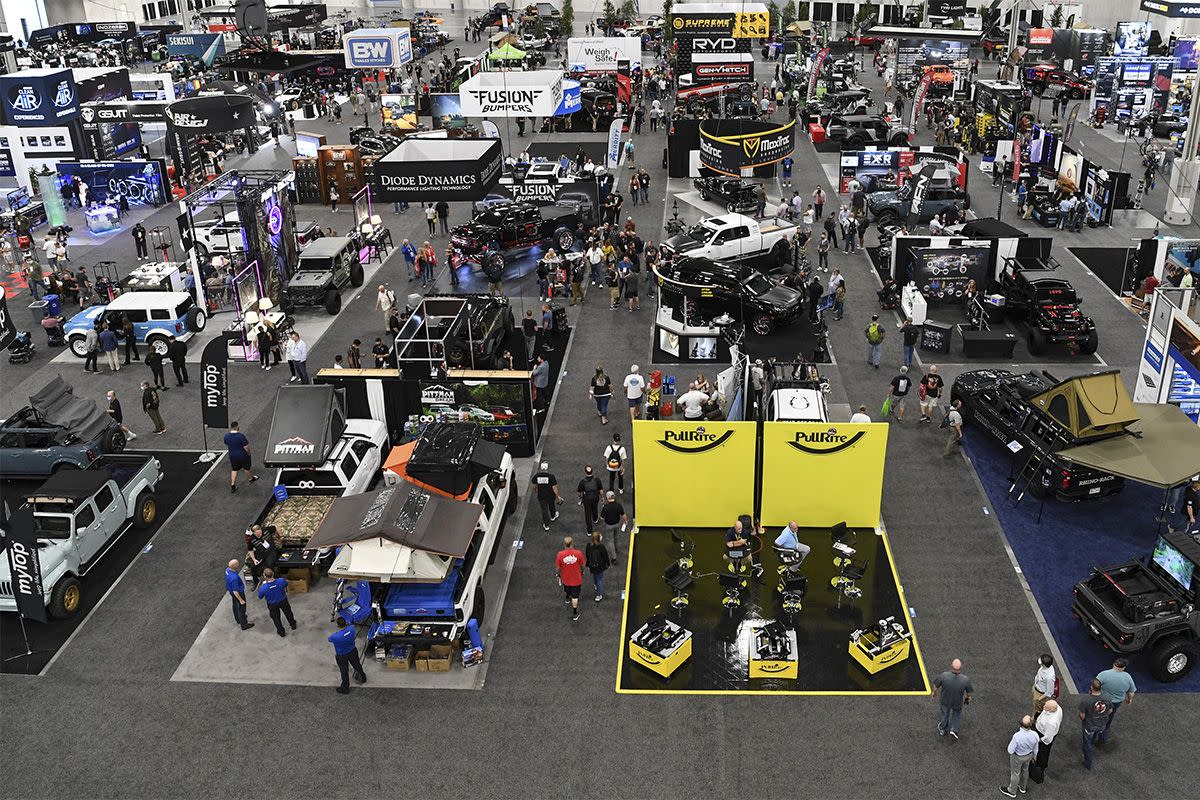 SEMA at LVCC
2. Las Vegas offers an assortment of venues to meet a variety of event needs.
Las Vegas continues to add notable venues to its impressive portfolio of spaces to host meetings and events. The destination currently boasts over 14M square feet of event space, with more underway through expansions and development at existing and new venues. Plus, Las Vegas continues to prioritize and implement state-of-the-art technology. From large trade show floors to smaller, more intimate spaces – like Ideation Studio at Park MGM Las Vegas and MEET Las Vegas – there are plenty of options to meet an assortment of budget and event needs.
3. Getting around has never been easier or more convenient.
Traveling to Las Vegas is insanely convenient with more than 1,050 daily inbound and outbound flights at nearby Harry Reid International Airport. When traveling around the city, the Las Vegas Monorail has seven stops, providing direct access to several properties, including LVCC. Plus, there are plenty of ride-share, taxi and rental car options. In addition, the Las Vegas Strip is extremely walkable, making it easy to get around. And don't forget the innovative underground transportation system, the Vegas Loop at Las Vegas Convention Center, which provides fast and convenient transportation across its campus and to Resorts World Las Vegas – Hilton, Conrad & Crockfords.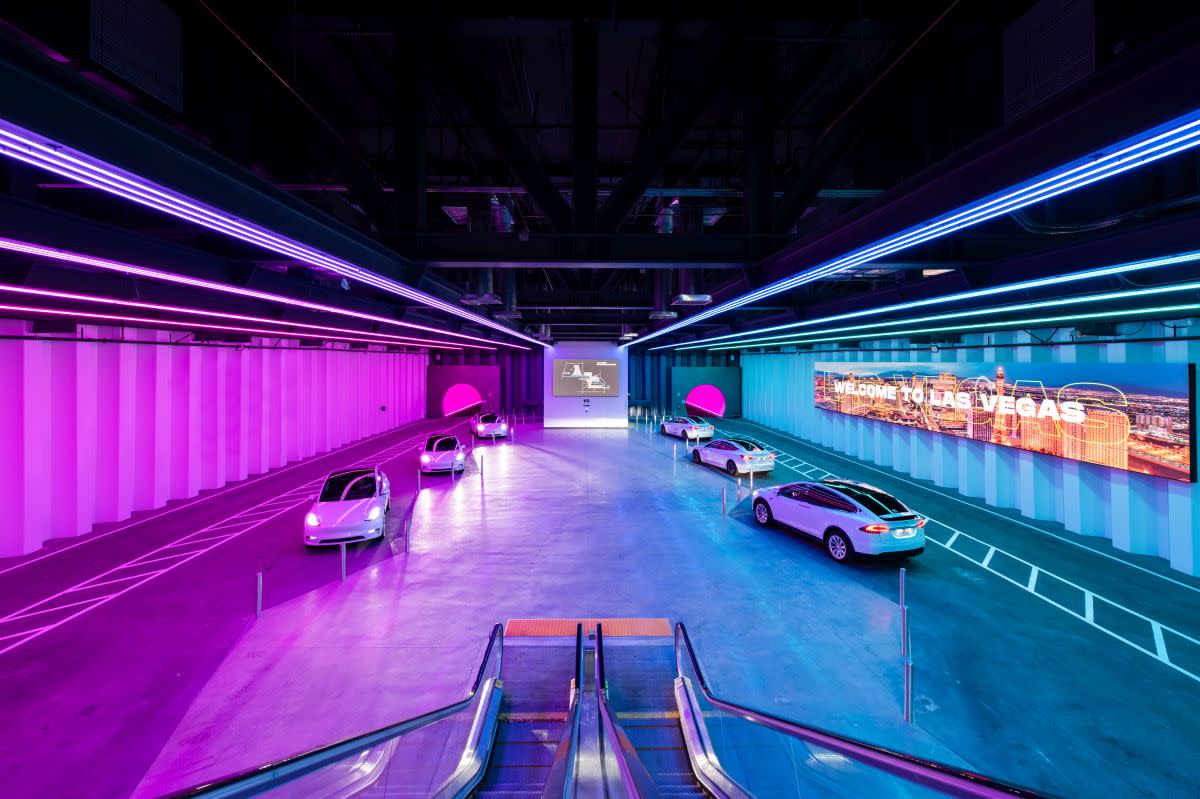 Vegas Loop at Las Vegas Convention Center
4. Incredible world-class accommodations, dining and experiences.
When it comes to hotels, you'll have your pick of options to meet a range of budgets, preferences, locations and tastes.
Plus, all of the resorts have several dining options within them, making it convenient to plan events for your team or meetings with your clients. Las Vegas is a haven for several celebrity chefs, meaning the food experience is unbeatable. Here are just a few ideas of where you're sure to have a spectacular experience and meal:
Get an insider's glimpse into The Mayfair Supper Club from the VEGAS ON team below.
As the Entertainment Capital of the World, Las Vegas is incomparable in its offerings for entertainment. Perhaps you're interested in seeing a Cirque du Soleil show, cheering your heart out at a football game at Allegiant® Stadium, watching your favorite headliner on stage at Dolby Live or T-Mobile® Arena, or being awed during a magic show, Vegas has it all.
Las Vegas is the place to be when planning your 2023 events, expo or meeting. As you prepare for your events, see our tools and resources to help. And don't forget to build in a few fun, team-building outings to ensure you maximize the most out of your Las Vegas experience and trip.