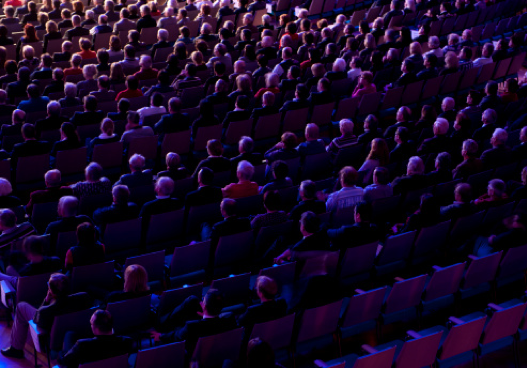 Bright lights, big city and big success make Las Vegas the optimum choice when your agenda includes business travel. In fact, average attendance for industry events increases by about nine percent when business meetings are held in the Entertainment Capital of the World . Not only does the city have immense meeting and exhibit space, but it's also within easy reach of more than 950 flights daily from McCarran International Airport, located just minutes from all the action. When booking your next event, the following examples demonstrate why Vegas means business.
Technology
Every year, the World Trade Center Las Vegas — a 3.2 million square foot convention space — comes alive with one of the world's largest tech summits. This is the preeminent opportunity for techies to learn all that's new on the technology front from more from 3,900 different companies. Choosing Vegas as the location for corporate functions has its benefits. Brian Fischbein, CEO of Crescent Solutions, hails the city's practicality for its Captivate8 division summits, which match CIOs and CTOs with vendors.
"Our members come to Las Vegas regularly for industry ­gatherings. We schedule our events around those bigger events so the vendors that would come for the Captivate8 events are already there for something else," Fischbein says. He also notes, "None of our members forego an opportunity to come to Las Vegas to do business with us. The city has that much appeal."
Finance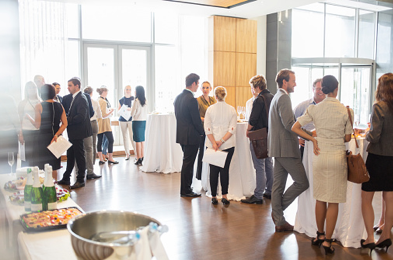 As anyone in finance — and many other industries — can tell you, networking is one of the most effective ways to grow business, and Las Vegas is the top place to go for creating new contacts. Shannon Kasakevics, who owns Leave Them Speechless Events based out of Nashville, Tennessee, has been producing Vegas events for more than 20 years. She credits her time attending Vegas conventions for boosting her business by 30 percent.
"I have received so many incredible business opportunities while attending shows in Las Vegas. At one single industry event, I acquired three business-to-business affiliations, signed a major event sponsor and walked away with four new clients." She also notes that Las Vegas "is truly a town where you can walk away a winner if you're open to all that's around you."
Pharmaceuticals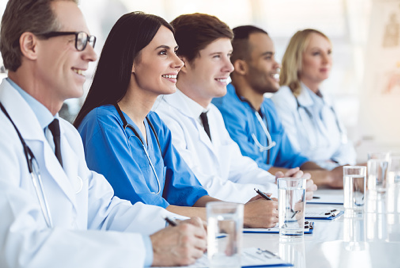 Pharmaceutical and medical companies know their members will not have to settle for pizza delivery and a remote control to keep them entertained when their workday is done. In addition to making it easy to arrange meetings, information sessions and conventions, Vegas has fantastic entertainment and dining options for attendees to enjoy in their downtime.
"We were amazed by all the things the Las Vegas Convention and Visitors Authority can do to help us," notes Lynn Weddermann, the American Academy of Anti-Aging Medicine's event manager. From the time that mayor Oscar Goodman welcomes all A4M's event attendees to the vast number of choices for meeting spaces, Weddermann says, "The word I most associate with Las Vegas is 'easy.'"
Media and Film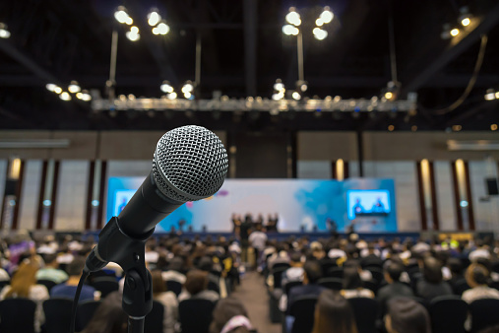 Having everything any event planner requires makes Vegas an ideal spot for media, film and entertainment conferences. Mike Shea, the executive director of SXSW, perhaps best known for its annual music festival in Austin, Texas, notes that SXSW had been thinking of hosting a conference like V2V, which expands upon its signature music festival in Austin, Texas, to bring a startup and entrepreneurial spirit to the forefront.
"There is unlimited headroom for growth in Las Vegas. And there's no lack of great resort partners for daytime conferences and other venues for night-time receptions, film screenings and music showcases," says Shea.
Follow the advice of industry professionals and make Vegas the location for your next corporate getaway. With around 150,000 hotel rooms, 11 million square feet of meeting space, convenient local transportation, easy access to McCarran International Airport and world-class shows, activities and excursions, Vegas is open for business.