VegasMeansBusiness - An Interview with Joel Holland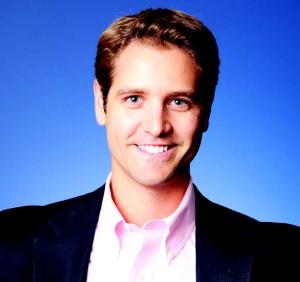 VideoBlocks.com is a subscription-based website, founded in 2010, in Reston, Virginia, that distributes royalty-free video and audio clips online to independent producers. Founder/CEO Joel Holland knew, however, that the only way his fledgling company could sign marquee clients would be to meet them offline and in person. He also knew that could only happen in Las Vegas, at the annual meeting of the National Association of Broadcasters. 
"Our company was growing [the company employs 15 and had revenues of $7.5 million in 2012], and I decided that 2013 was the year to put a stake in the ground and show that we had arrived," says Holland. "People notice who's exhibiting and who's not exhibiting." 
Holland soon learned that who else comes to Las Vegas matters a lot. "Our booth was next to a major global electronics supplier," he says. "One of their reps came over and began discussing doing business together. That never would have happened at meetings held in other cities because that company doesn't attend them. They only go to Las Vegas. Similarly, another large exhibitor-a well-known accounting software provider-came to our booth because they have used our products in the past. They asked if we would do a video interview for their website. That will get our company lots of free publicity. Had we not gone to Las Vegas, that never would have happened, either."
But there's also something special about Las Vegas as a business destination, Holland adds. "People look forward to going to Las Vegas, and I believe that encourages them to open up their checkbook," he says. "We paid for our entire exhibit cost through sales at the booth."
Based on this year's success, Holland is eager to go back. "We already have our booth reserved for next year," he says. "Las Vegas was so successful for us that we signed up on the spot."
Whether your group is large or small, requires function space or only sleeping rooms, we're here to help make your event a success!