VegasMeansBusiness - An Interview with Lynn Wedderman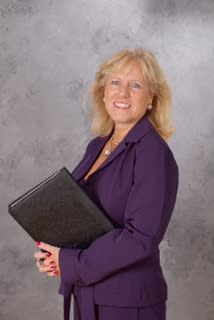 Sure there's a cosmetic element to Las Vegas: the neon, the glitz, the glamour. But look beneath the surface and you'll find that Las Vegas means business. And that's not simply a catchy tagline.
Just ask Lynn Weddermann, event manager for the American Academy of Anti-Aging Medicine (A4M), representing more than 26,000 members across 110 countries and a myriad of highly differentiated industries. The A4M is anything but skin deep. "People think of us as primarily cosmetic but our doctors are learning about cardio, brain fitness, Alzheimer's and diabetes prevention, stem-cell therapies and other anti-aging practices. It's really about the future of medicine," says Weddermann.
And she appreciates the difference between surface amenities and the substantive support Las Vegas provides when it comes to planning her business conferences and trade shows.
"We were amazed by all the things the Las Vegas Convention and Visitors Authority (LVCVA) can do to help us," she says. In addition to assistance with logistics, the LVCVA is a solid connector, introducing the A4M to the Southern Nevada Medical Industry Coalition, which now provides marketing assistance and access to their database of local healthcare professionals.
The LVCVA also connects businesses with local celebrities. Like the time they arranged for former Las Vegas mayor Oscar Goodman, flanked by a pair of showgirls, to welcome A4M's attendees at a general session. "That was an 'only in Las Vegas' moment," says Weddermann.
Weddermann oversees up to 11 events each year, three of which - including it's biggest one, the Fellowship in Anti-Aging, Regenerative, and Functional Medicine each December - are held in Las Vegas.
Called the A4M World Congress, the December event is a conference-slash-massive trade show, with education at its core, hosting attendees from 52 countries. And The Venetian Las Vegas is Weddermann's venue of choice. Connected to The Venetian Expo, its proximity allows her to stage the trade show and general sessions there, with the more intimate educational sessions at the Venetian. "The big advantage is we can have our meeting space and hotel rooms in one place. We prefer keeping everything under one roof, and only Las Vegas allows us to do that."
"The word I most associate with Las Vegas is 'easy'. It's very easy to do business in Las Vegas. From the airport to the hotel to the restaurants to the local contractors we hire, everything is just easy."
Whether your group is large or small, requires function space or only sleeping rooms, we're here to help make your event a success!