VegasMeansBusiness - An Interview with Marisa Selvy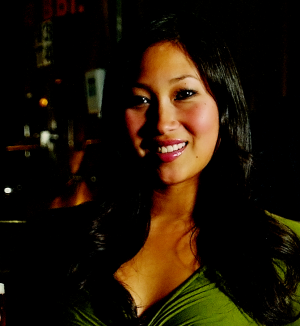 Marisa Selvy takes business trips to Las Vegas not only because of the important contacts she'll make, but because she'll learn first-hand about the latest trends driving her industry, from distributors to consumers. Selvy, co-owner of Crazy Mountain Brewing Co. in the Vail Valley of Colorado, says robust trade show attendance and a cutting-edge dining scene make Las Vegas a strategic destination for her company.
Major industry show participation is a key factor that makes Las Vegas integral to Crazy Mountain's growth. Founded in 2010, the craft brew is licensed for distribution in 12 states and Sweden, and the city's trade shows provide a common meeting ground for representatives from all of those locations.
"The shows involving the food and beverage industry are critical. For us they are all-inclusive PR tours," she says. "We can connect face-to-face with people we currently do business with in one place, without
spending the time or money to visit them individually."
Las Vegas trade shows are also vital for meeting decision makers from states that Crazy Mountain plans to expand in the future. After attending last year shows, Selvy's firm garnered more than 150 quality leads.
"In this business, to get 150 potential new accounts is significant," she says. "The amount of groundwork involved to get those contacts, by let's say, doing cold calling, would be incredibly more difficult than going to a show."
That groundwork is necessary for when Crazy Mountain adds Nevada to its licensing and distribution roster, something the company is looking to do later this year.
"We project that Nevada will increase our national sales revenue by about 7 percent in 2014, with about 90 percent of the product we sell going to Las Vegas," she says.
Las Vegas' status as a premier culinary and dining hotspot also makes it a strategic location for Crazy Mountain to learn.
"Their dining scene is ahead of the curve when it comes to fine dining, eclectic dining and new concept restaurants," Selvy says. "It gives us a comprehensive look at the innovation and newest trends in the restaurant and beverage industry."
That's imperative for both Crazy Mountain and her industry.

To achieve its goal of getting people to think of craft beer as something they can order in a fine dining establishment just like they would a fine bottle of cabernet, Selvy says Crazy Mountain must first determine what makes those restaurants want to add craft beers to their menus.
"With so many high-end restaurants, Las Vegas attracts affluent, cultured tastemakers; their target is the same as ours," she says. "That scene attracts people looking for luxury, so it's the perfect place for us to do our research."
Whether your group is large or small, requires function space or only sleeping rooms, we're here to help make your event a success!