VegasMeansBusiness - An Interview with Mike Shea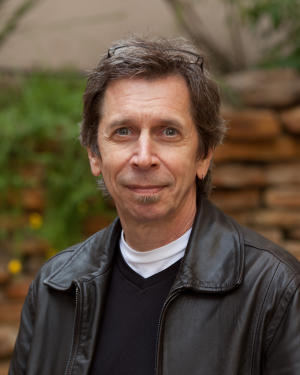 Three years ago, when SXSW was looking for a place to host its brand-new V2V business event, conference organizers knew there was only one place to consider: Las Vegas. The affordable hotels, versatile convention space and easy access to the airport were all a draw. But, perhaps the most important reason was the collaborative and creative atmosphere that the city offers.
"When we decided to spinoff our startup and entrepreneurial programming into SXSW V2V, everyone was buzzing about the Downtown Project and Las Vegas' blossoming tech community," said Mike Shea, SXSW executive director. "It was just the right place for our event."
V2V is just one of the events SXSW puts on each year. Since 1987, the company has been a major player in the conference and festival world. Its signature music exhibition, which takes place in Austin, Texas, boasts 16,000 registrants. In the mid-1990s, thanks to its growing popularity and influence, SXSW expanded to include Film and Interactive events designed to bring creative people together and share ideas.
In Las Vegas, SXSW executives saw an opportunity to host a first-rate conference because there have been massive, long-term investments made in the city's infrastructure. The resorts have spent billions to keep Las Vegas on the cutting edge, and these contributions have made the city a top destination for decades. And that's why businesses like SXSW keep coming back to Las Vegas to host their events.
"There is unlimited headroom for growth in Las Vegas!" said Shea, noting that SXSW had been looking to host a conference in the city for years. "And there's no lack of great resort partners for the daytime conferences and other venues for our night-time receptions, film screenings and music showcases."
Plus, no other city offers the same level of energy as Las Vegas. After a long day in a conference room, at a meeting or on a trade-show floor, business travelers can grab a great meal at a world-renowned restaurant or catch an award-winning show. Right now, roughly 1,500 people attend SXSW V2V, a venue for entrepreneurs and venture capitalists to interact. The event attracts high-level executives from 36 different states. Ten percent travel from international destinations for the conference. With its central location and unparalleled reputation as a premier travel destination, Las Vegas is the perfect place to bring all of these people together, according to Shea.
"Visitors are important to the Las Vegas economy, and that's resulted in great air service and efficient ground transportation options," he added. "It's one of the rare cities with dozens of world-class hotels and resorts at reasonable price points." As SXSW's V2V conference grows, there is little concern that Las Vegas will be able to manage the expansion. There are more than 150,000 hotel rooms, hundreds of restaurants and cutting-edge meeting facilities. The city has hosted everything from a consumer electronics show with 160,000 attendees to more intimate gatherings of just a few dozen people.
"We don't know whether V2V will ever grow to that size," said Shea. "But if it does, we know Las Vegas can handle it."
Whether your group is large or small, requires function space or only sleeping rooms, we're here to help make your event a success!