VegasMeansBusiness - An Interview with Nancy N. Hernon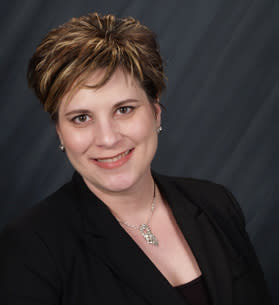 G3 Translate, a provider of translation services to global corporations, assists its clients with advertising, marketing, and marketing research in any language they require. But when it comes to the language of business, CEO Nancy Hernon says one city speaks it best: Las Vegas.
"I attend several conferences in Las Vegas each year, the most important to my company being the SW/NW Marketing Research Association Joint Chapter Conference," she says. "I have found that Las Vegas is a great draw. It's easy to get to and globally recognized. They have done an excellent job of branding the city, and people want to go to conferences there. My organization specifically holds our conference in Las Vegas because we know we will get that draw."
Hernon adds that Las Vegas has a special cachet that nurtures business relationships. "I get to make important contacts and get to know them in an atmosphere outside the norm," she says. "Las Vegas is also a great city for entertaining clients and showing them that you appreciate their business."
The location is geographically important to her New York City based company, too. "I am able to meet with both current and prospective clients from the Southwest, and that helps me develop and further build on our working relationships," says Hernon. "Going to conferences in Las Vegas has helped me continue growing my business, affording us a spot on the Inc. 5000 list."
The Las Vegas difference also has had a positive impact on G3 Translate's bottom line. "Going to Las Vegas has definitely helped build my business financially," says Hernon. "I can name half a dozen clients-one of which probably accounts for 10 percent of our revenue-that I would not have without going to conferences in Las Vegas."
Whether your group is large or small, requires function space or only sleeping rooms, we're here to help make your event a success!