VegasMeansBusiness - An Interview with Prakash Sadasivam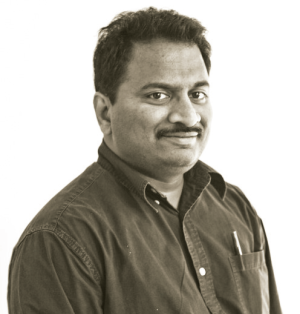 Sigmaways, an IT consulting company, does business worldwide, but its founder and CEO says he finds a "unique energy" in Las Vegas. It's an atmosphere that helps him quickly develop relationships and turn prospects into customers. And that energy builds both his business and his bottom line.
"I have attended numerous trade shows and conferences in Las Vegas," says Prakash Sadasivam. "Most recently, I have been to International CES, Staffing World, and Inc. Magazine's GrowCo. Las Vegas really stands out compared to other cities. Businesspeople look forward to being there. They open up more, and you have opportunities to network with prospective customers both during and after business hours. That openness allows you to develop closer relationships with your prospects. It also makes it easier to reconnect and continue discussions after you return home." In addition, he says, the facilities are excellent, and the events run smoothly, which also helps create the right environment for doing business.
Las Vegas clearly comes through for Sigmaways: the Fremont, Calif.-based company-ranked #51 in the San Francisco metro area in the Inc. 5000-is growing 40 percent annually, and Sadasivam says the average conversion rate of 12 percent to 15 percent he sees from Las Vegas events is a big contributor.
Sadasivam says one key to success at Las Vegas events is doing your homework in advance. "We try to get the attendee list as early as possible," he says. "We target our prospects from that list, and then we make contact with prospects at the event. We don't try to sell there; our goal is to establish contact and listen to prospects' problems or challenges. After we return home, our goal is to convert a prospect to a customer, which depends on how we execute and solve their problem. When we are successful, it improves our top line and our bottom line."
Whether your group is large or small, requires function space or only sleeping rooms, we're here to help make your event a success!