VegasMeansBusiness - An Interview with Rick McConnell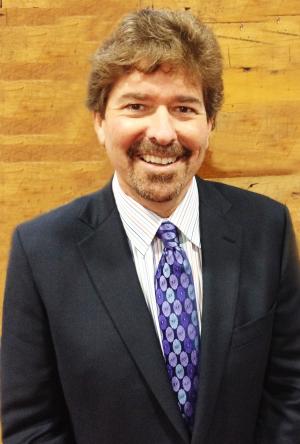 If your business operates in the commercial or residential construction space, there's a good chance you've been to a Hanley Wood trade show. Hanley Wood is a leading trade show operator that owns or produces many of the must-attend, must-exhibit gatherings in the country. Among them: Surfaces, for the floor covering industry; StonExpo; the International Pool Spa Patio Expo; and the massive World of Concrete. Collectively, these four shows attract more than 100,000 attendees each year, and all of them call Las Vegas home.
Why is Vegas ideal for the building industry? For one thing, there's nothing small about construction. These aren't widgets we're talking about; they're structures, and the tools and materials to make them. So they need space; space for exhibitions, for demonstrations and even competitions. This is no pop-up endeavor.
"'World of Concrete' alone takes up a massive amount of square footage that Las Vegas easily provides," says Rick McConnell, president of Hanley Wood Exhibitions. "They do that with a seemingly infinite variety of conventions and exhibit spaces, meeting and entertainment sites, all within close proximity to each other. Couple that with a tremendous amount of outdoor space for live events, trams for attendees to get to all the great restaurants and that fabulous Las Vegas weather ... all that makes Vegas a very unique offering."
In fact, Las Vegas has more than 10.6 million square feet of exhibit space and boasts some of the country's largest convention venues, including 1.7 million-square feet at the Mandalay Bay Convention Center and 2.2 million square feet at the Las Vegas Convention Center.
"In the construction industry, contractors like to see how things work, how they're put together, how they're built," and Hanley Wood leverages the space and amenities of Las Vegas to cater to its audiences.
And when you're juggling multiple shows, it's good to have a partner on the ground. For Hanley Wood, that partner is the Las Vegas Convention and Visitors Authority, working with event planning teams like McConnell's on everything from marketing and promotion to housing.
"They understand the concept of win-win scenarios, which makes it just a great partnership," says McConnell, who credits the LVCVA with helping his company increase show attendance during the past decade by as much as 20 percent.
"We're very bullish on Vegas," he says. "I make a special effort to bring shows there that haven't been there before. It's just a top-notch location for industry events."
Whether your group is large or small, requires function space or only sleeping rooms, we're here to help make your event a success!