VegasMeansBusiness - An Interview with Scott Frankel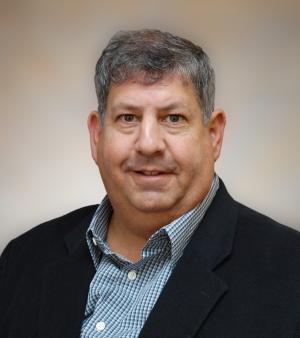 When businesses plan corporate events, company-wide sales meetings and other major events in Las Vegas, they often do so because Vegas has a reputation for going big. But that doesn't mean the bill they pay is similarly sized. Scott Frankel, CEO of Hicksville, NY-based Animatic Media LLC, provides audiovisual and production services for firms across the globe, with clients ranging from Fortune 500 companies to small businesses. His customers include high-level executive meetings of 40-50 attendees to conferences with 3,000 attendees. When clients take his advice and choose Las Vegas as their event destination, he says he often can reduce their production costs alone by 20 percent.
Those savings are due to the availability of top technology and other equipment in Vegas, but the savings don't stop there. "The labor in Las Vegas tends to be more versatile than labor in other cities, so we require less of it. In a lot of other cities you have one person doing each job, but in Las Vegas, the staff we hire is more resourceful; each person can do more in terms of running equipment." He estimates the staffing costs his clients pay in Vegas are about 10-15 percent less than they are in other cities. It isn't just the bottom line that is the siren song of Vegas for his customers. Because Vegas workers are used to big shows with lots of moving parts-and customers with out-of-the-box ideas-they are unfazed by the occasional offbeat request. "With live events things change quickly and things can go wrong. But when fires get lit, the staff in every venue I've ever been in Las Vegas helps me put those fires out quickly," he says. "They're rarely caught off guard by a request that they haven't had to handle before. That not only makes my life easier, it makes my client's end product a more polished show." Because most of the venues in Las Vegas have many options for size, customers can scale up or down without having to move to another venue. "I do approximately 8-10 recurring events in Las Vegas every year, and most of those events have been able to increase their size by about 20 percent in attendance," Frankel says. He adds: "If I am consulting with a repeat client or new client on city selection, the resourcefulness and versatility of Las Vegas is part of the reason why I always recommend it. Unless a client comes to me with a specific geographic area in mind, I will always recommend Las Vegas as a venue option. They always get more for less in Las Vegas."
Whether your group is large or small, requires function space or only sleeping rooms, we're here to help make your event a success!