VegasMeansBusiness - An Interview with Shannon Kasakevics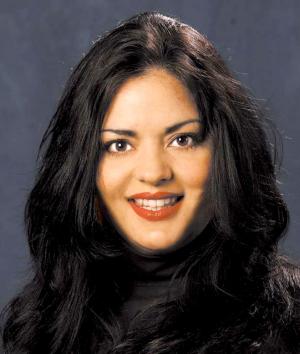 When producing events for a wide variety of clients, businesses rely on Las Vegas as a go-to destination for cultivating new contacts and providing outstanding client service.
Shannon Kasakevics, owner of Nashville, Tennessee-based Leave Them Speechless Events, has more than twenty years of experience producing corporate and entertainment events in Las Vegas.
She regularly attends conventions in the city to explore new business opportunities and get valuable exposure to top potential clients. In fact, she attributes the 30 percent growth in her business over the last two years solely to clients she booked while in Las Vegas.
"I have received so many incredible business opportunities while attending shows in Las Vegas. At one single industry event I attended earlier this year, I acquired three business-to-business affiliations, signed a major event sponsor and walked away with four new clients," she says. "It is truly a town where you can always walk away a winner if you are open to all that's around you."
But it's not just the contacts she makes that leads Kasakevics to Las Vegas for her business. She also appreciates the Nevada city because there are endless ways to be cost-effective and negotiate her way to the budget she needs to meet.
"As an entrepreneur, I don't shy away from talking numbers. "You can say 'I have a $100,000 budget. What can you bring back to me?' And venues will not only bring you one option, they'll bring you two or three-all of them being stellar program ideas." That accommodating attitude and creative thinking repeatedly helps her attract and retain clients.
"In Las Vegas I'm always able to give my clients options and variety, which differentiates my business," she says. "It's a key part of my strategy that wins me accounts and keeps my clients coming back for more. I have several clients who wouldn't consider taking their business anywhere else but Vegas because they understand its value. "
Another attribute of Las Vegas that earns her repeat business is the high level of excellence in execution that she says she can always count on to leave her clients feeling "like the most important people in the world."
"You have top chefs, superior hoteliers and access to top-notch production-and you don't have to go to a particular venue to get excellence; it's a city-wide attitude," she says. "I'm not saying you don't encounter bumps in the road, but what you can count on is exceptional customer service. It's inherent in the city's culture. My brand relies on this type of attitude and won't grow without it. It's a key ingredient for making a significant portion of my business successful."
Whether your group is large or small, requires function space or only sleeping rooms, we're here to help make your event a success!