Las Vegas Helps Internet Trade Agency Become An Industry Force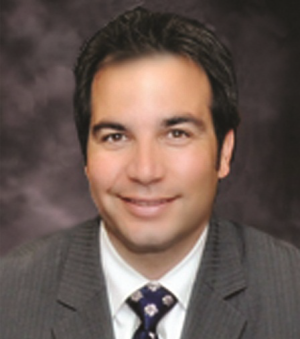 Sinan Kanatsiz has hosted and attended business conferences all over the world, but the professional and personal allure of Las Vegas continues to draw him back for bigger and better events.
Kanatsiz, chairman and founder of San Clemente, Calif.-based industry group Internet Marketing Association (IMA) Inc., conducts much of his business in Las Vegas, including hosting the organization's annual conference there for the last two years. With a membership of 750,000 domestic and international professionals, IMA is the largest internet-related trade association in the world, a feat Kanatsiz attributes in part to his partnership with Las Vegas as a business destination.
"There are many variables that make this city a one-of-a-kind destination for success," Kanatsiz says. "the entertainment factor, the business culture and the ease with which visitors can navigate it is very hard to find anywhere else. That's why we keep coming back."
At this year's annual conference, IMA hosted 500 executives from around the globe, twice the number that attended in 2011. Kanatsiz expects to double his conference footprint again in 2013, with an anticipated 1,000 attendees.
One of the biggest reasons for that growth is the sheer variety and scope of the city, which is attractive to presenters, sponsors and attendees.
"Las Vegas offers something for everyone," Kanatsiz says. He singles out CityCenter, the 76-acre mixed-use business, residential and entertainment complex, as a prime example.
"It's a fantastic destination because everything visitors need is all under one roof," he says. "Whether they want to do business, see a show or lay by the pool, they don't have to leave the property to do it."
That ease of operation is prevalent throughout the entire city, thanks to an enhanced infrastructure highlighted by the widening of Interstate 15, improvements to the famed Las Vegas Strip and airport expansion.
Of course, the city's business culture and partnerships are also at the crux of Kanatsiz's enthusiastic support of Las Vegas as a professional destination. Today's strong business economy is bolstered by a recovering real estate market as well as notable financial services and technology sectors, noting that roughly 20 percent of IMA's conference attendees are local businesses.
Ultimately, it's that combination of the city's people and personality that Kanatsiz says has and will continue to help IMA prosper.
Whether your group is large or small, requires function space or only sleeping rooms, we're here to help make your event a success!