VegasMeansBusiness - An Interview with Steve Caldeira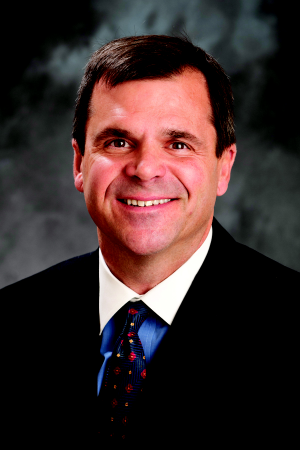 When an organization like the International Franchise Association (IFA), which represents more than 14,000 members across 300 business lines worldwide, plans its annual conference, it faces the challenge of making a wide cross-section of people satisfied, people with varied demographics, not to mention different business specialties and needs.
IFA has found that Las Vegas solves those needs by being a location that couples broad appeal with broad capabilities. Steve Caldeira, IFA's president and CEO, says his group regularly holds its annual conference
in Las Vegas not only because it offers an extremely business-friendly environment for meetings, but also because it's a destination city for many different types of travelers from the U.S. and abroad.
"Las Vegas truly has something for everyone, since we bring people together across all segments of our industry it's a great location for us," Caldeira says. IFA's numbers support Caldeira's observations. The 2013 annual convention of franchisers, franchisees, supplier partners and industry consultants welcomed 3,600 attendees from 30 countries and all 50 states to Las Vegas. That was a 14 percent increase over the group's previous all-time high.
Caldeira expects that number to continue to grow, particularly in terms of international attendance. As more foreign companies look to bring iconic and emerging brands into their countries, more will want to head to Las Vegas for inspiration. Of course, Caldeira cannot predict the future, but he is confident that Las Vegas will continue to be an ideal destination for attendees. That's why the IFA has already committed to returning in 2015, 2017 and 2019.
"We know our industry well and we still have a big runway for growth, and we are extremely confident that the city of Las Vegas can handle it," he says. "We love doing business in Las Vegas, which is why we've locked in to doing business in Las Vegas."
Support from the business community is another draw to the city for IFA. Las Vegas Mayor Carolyn Goodman opened this year's IFA conference with an infectious enthusiasm, according to Caldeira. "She was a ball of energy and passionate about Las Vegas and kicked our show off in a great way," he says. "We were very thankful to have her."
An exceptional service culture also makes Las Vegas a natural gathering place for the franchise industry in particular. With roughly 65 percent of its members themselves working in hospitality sectors including food service, lodging and entertainment, Caldeira says IFA attendees are particularly appreciative of the attentive
service they receive when in town.
"That service culture and mentality is already inherent in our membership," he says. "So the outstanding service that you get in Las Vegas sets it above and beyond for our attendees."
Whether your group is large or small, requires function space or only sleeping rooms, we're here to help make your event a success!