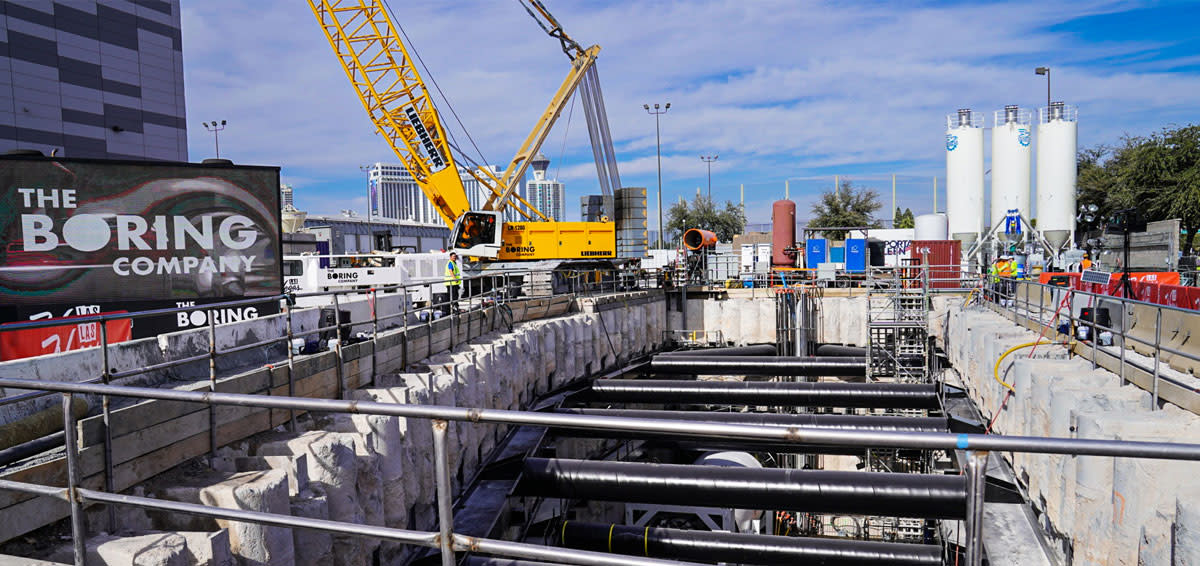 The Las Vegas Convention and Visitors Authority (LVCVA) is excited to announce the future of transportation at the Las Vegas Convention Center (LVCC) when tunneling began Friday, Nov. 15, 2019 on the underground people mover. The people mover is the first commercial endeavor for Elon Musk's The Boring Company and one more first for Las Vegas. The innovative transportation system will allow convention attendees to be whisked across the LVCC's sprawling 200-acre campus in approximately 90 seconds. The Boring Machine is currently 40 feet below ground and the engines were turned on for the first time Friday at 3:35 p.m. PST.
When completed in January 2021, the underground people mover will consist of two vehicular tunnels with an expected total length of approximately one mile each. The system will have the potential to expand and link key visitor attractions throughout Las Vegas including Downtown Las Vegas, Las Vegas Boulevard Resort Corridor, Harry Reid International Airport and beyond. The $52.5 million underground people mover will include three passenger stations connecting the existing 3.2 million square-feet of convention space with the LVCC's new 1.4 million square-foot West Hall currently under construction, part of a $1.52 billion expansion and renovation. 
Visit the LVCVA Newsroom for photo and video assets.