Why Choose Vegas
Each year, Las Vegas plays host to millions of convention attendees. And they come for the combination of ample meeting space, plentiful hotel rooms and top-notch hospitality, as well as the entertainment and dining options that Las Vegas is known for. When you're planning your next meeting, look no further than Las Vegas.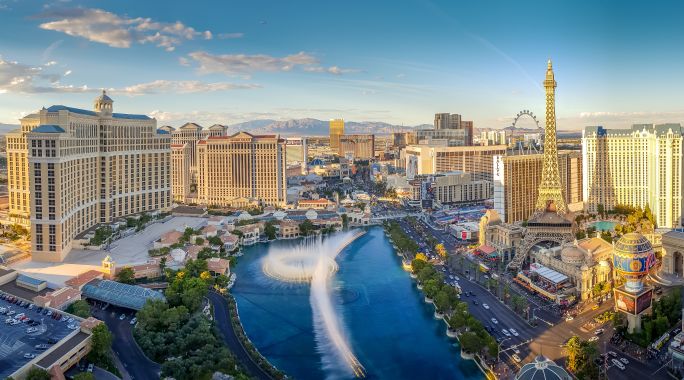 10 Reasons to Hold Your Events in Las Vegas
There are plenty of good reasons to hold your event in Las Vegas – 320 days of sunshine, state-of-the-art facilities, and world-class dining and accommodations. These are just a few things that have made Las Vegas the world's No. 1 trade show destination for the last 26 years.
Read testimonials from meeting and convention professionals who held their events in Las Vegas and loved the experience.
"When we decided to spinoff our startup and entrepreneurial programming into SXSW V2V, everyone was buzzing about the Downtown Project and Las Vegas' blossoming tech community. It was just the right place for our event."
"The Las Vegas shows are a great place to premiere new items, land new business and meet people who have only been customers online and on the phone"
The Next Generation of Meetings
In Las Vegas, we're always looking forward. That's why we've been hard at work creating new venues and adopting state-of-the-art tech to accommodate the ever-evolving ways in which people meet.
Sport Facilities
Basketball, baseball, football, soccer, equestrian.... even events on ice! If you require a sporting venue, Las Vegas is ready to play.
Catch up on our recent articles to help inspire your next meeting.
The Leading Ladies of Las Vegas
Las Vegas is illuminated by an incredible group of highly accomplished female leaders who are forging paths and shaping the future of Vegas. These trailblazers have worked their way up the career…
The Value of Business in Las Vegas
Bringing your business to Las Vegas provides value for your company's meetings and conventions that any other host city can't match. Here are five reasons why Las Vegas is the perfect place to move…
Whether your group is large or small, requires function space or only sleeping rooms, we're here to help make your event a success!