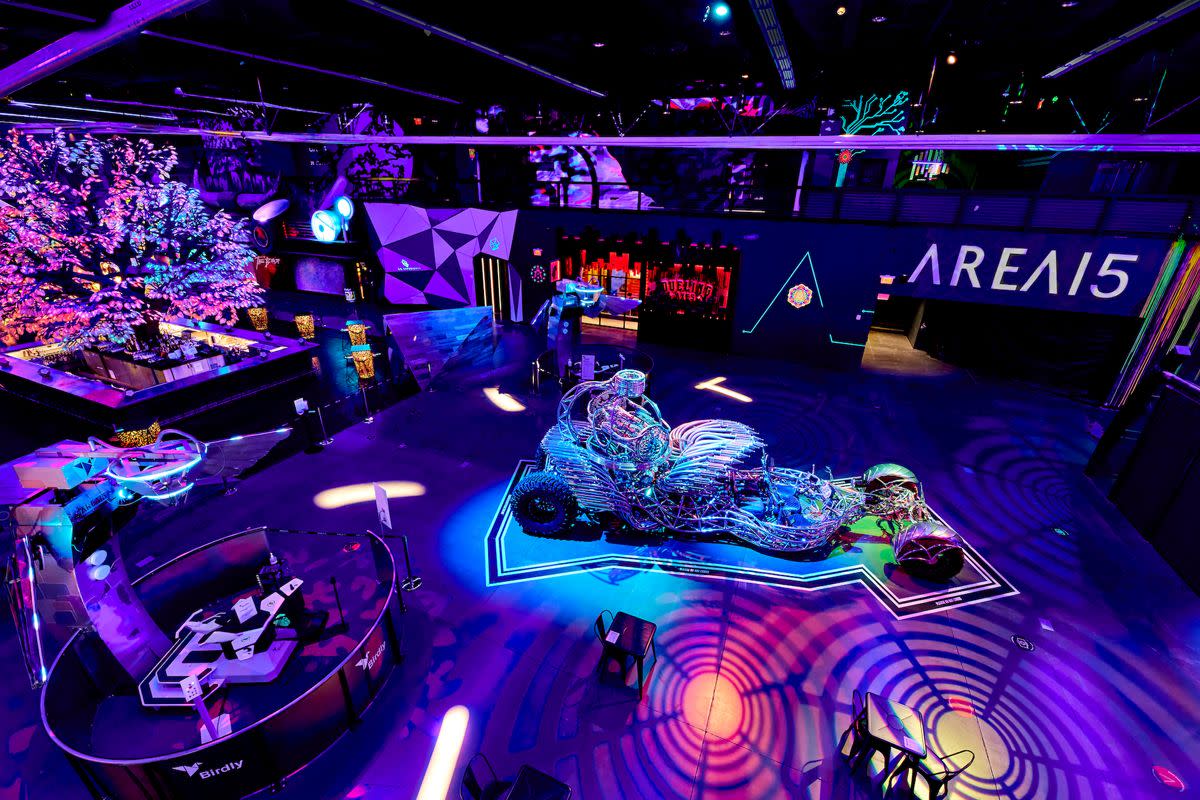 Photo Credit Laurent Velazquez
Las Vegas welcomes more than 32 million visitors annually, with plenty of those visitors coming to the destination because of work. To get the best possible outcome for your corporate meeting, convention or event, it's important to be proactive with your planning. Decide what venues, speakers, meals and entertainment will best accommodate, entertain and delight every attendee. Early and deliberate planning will help make your Las Vegas corporate event a huge success.
1. Pick a Venue That Best Suits Your Event Objectives
To host a successful event, you'll first want to pick a venue that supports the overall objective. Perhaps you're trying to host an important event that has high stakes, consider choosing a more traditional venue. Incredible Las Vegas resorts like MGM Grand Hotel and Casino, Caesars Forum, The Cosmopolitan of Las Vegas, and Resorts World Las Vegas are just a few of the well-equipped venue options to help your gathering be a resounding success. Perhaps you're hosting a team gathering and trying to motivate them, then bring them somewhere fun! To shake things up, consider hosting at a non-traditional venue that'll have your guest gushing about the incredible event, like The Mob Museum, The Neon Museum Las Vegas, AREA15, HyperX Arena Las Vegas or Wynn Field Club. Catch a behind the scenes look below from the VEGAS ON team.
Regardless of your event needs, rest assured that the destination has a robust assortment of offerings to ensure a successful, fun and memorable event. Selecting the venue is one of the most crucial aspects to help set the tone for your guests. When in doubt, scope out the venues online, reach out to the Las Vegas Convention and Visitors Authority team, or check it out for yourself.
The destination is a living, breathing part of your message and many Las Vegas venues have helped a wide variety of businesses ensure their events were big successes. They'll do the same for you. Trends show that when hosting your corporate event in Las Vegas, there tends to be a 9% increase in attendance, compared to when held in other destinations.
2. Collaborate With Your Venue Partner
Las Vegas is a haven for world-class event venues and resources that fuel dynamic, modern meetings. Its innovative business meeting solutions stand ready to accommodate your every need with flexibility, professionalism and readiness. Vegas hosts nearly 20,000 conventions, trade shows and corporate get-togethers annually, offering incredible meeting services, amenities, venues and convention spaces for professional gatherings every year. So, trust your event partner and explain to them the must-haves for your event and enable them to share their expertise. After all, they're constantly aiding in pulling off events from micro-to-large-scale events in the destination. Utilize them as a resource, not only for planning, but also for brainstorming.
3. Embrace Event Planning Technology
There are lots of event management software platforms and apps (some of which offer a free base product) that help coordinate everything from seamless on-site attendee check-ins to enhancing the appeal of workshops and presentations with simulations and virtual reality games. 
The use of event apps can help streamline planning and increase engagement among attendees. Interactive features, like live polling and session Q&As, can be displayed on large screens at the venue, and some apps have gamification features like scavenger hunts. Speaker slides can also be uploaded into an event app, making them easily accessible for attendees.
Use of cloud-based project management systems can be an effective way to embrace existing web-based event-planning platforms allow event-diagramming and seating. By using a project management system users can streamline communications that lets you collaborate with your team while cutting down on frustrating email communications. Event management software also makes it easier to work collaboratively with vendors, team members, Las Vegas venue coordinators, and event partners. 
If you're hosting an event at the Las Vegas Convention Center (LVCC), direct your attendees to download the LVCC Directory app, to help them navigate the massive 4.6 million-square-foot complex. The app provides information on parking, food and beverage options within the LVCC, exhibit halls and even a handy guide to help you find an exact room.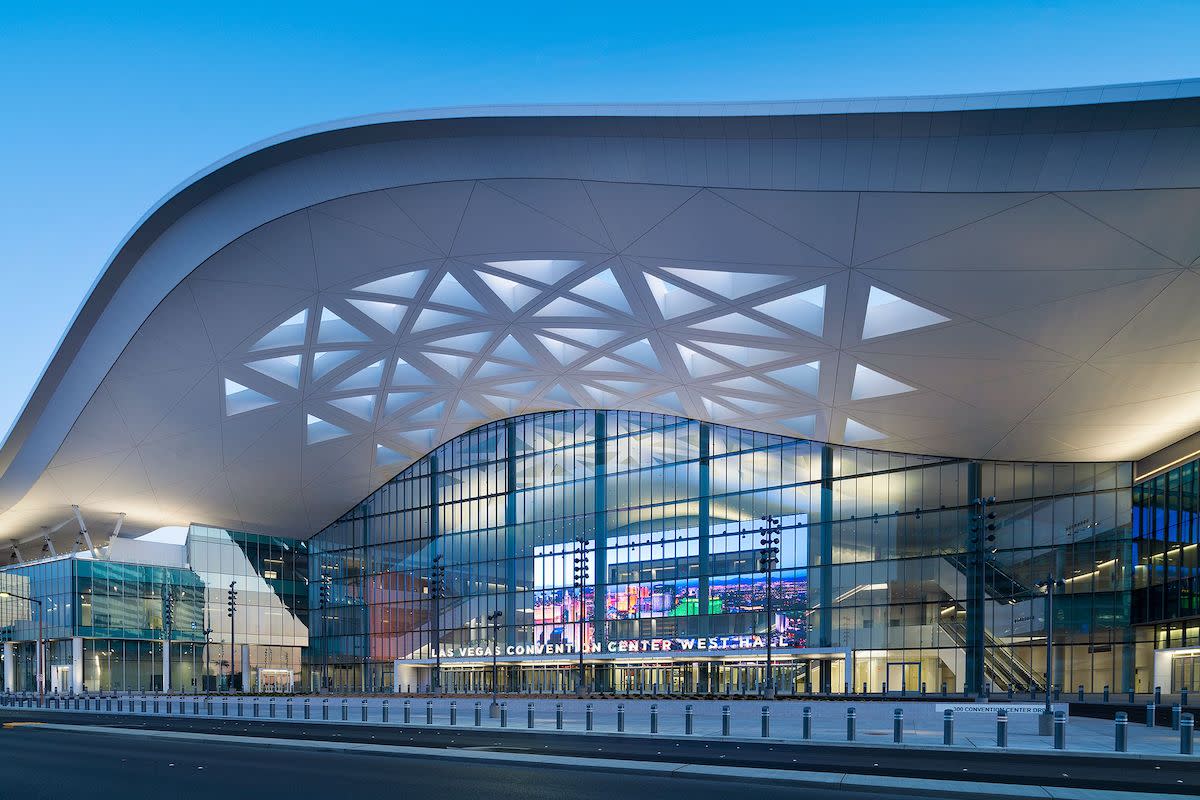 Las Vegas Convention Center West Hall
4. Promote Your Event
Whether you're reaching out to 250 or 25,000 event goers, clear communication is critical to your meeting's success. A promotional campaign for your Las Vegas corporate event creates a buzz, internal excitement, and gives attendees a glimpse into the experience, building up anticipation.
Work with your in-house team or agency partners to leverage social media, email, and your company's intranet, if possible. It's a great way to get the word out and allows event details to be shared with a larger group of prospects, clients and employees. Pro-tip: people LOVE watching short, shareable videos (60 seconds or less). Consider working with your team to create a fun, promotional video for the event.
5. Food and Entertainment Always Win
Let's face it, you'll need to mix in some fun and entertainment for your guests. And what better place to do so than in Las Vegas! The food offerings in Las Vegas are sure to impress your guests with cuisines from around the world and from some of the top celebrity chefs. Dine at some of Vegas' best restaurants, including Bazaar Meat by José Andrés at SAHARA Las Vegas, Barry's Downtown Prime at Circa Resort & Casino, and CUT by Wolfgang Puck at The Venetian Resort Las Vegas. 
Keep the night rolling in the Entertainment Capital of the World with a show. The destination's top-notch entertainment will help make your event truly unforgettable. Consider an evening at "Piff The Magic Dragon" at Flamingo Las Vegas (voted best magic show in Las Vegas), or the always energetic and enthralling Blue Man Group at Luxor Hotel and Casino, Lost Spirits Distillery at AREA15 or "O" by Cirque du Soleil at Bellagio Resort & Casino. Check out a behind the scenes look at this incredible show from the VEGAS ON team.
No matter what you choose, the destination has offerings to meet the needs, both in size and style, of any group.
6. Post-event Follow-up
Event follow-up can be as important as the event itself. In your follow-up efforts, send a questionnaire to see what your attendees thought of the event. This direct input can often help realize your event's goals. But do it soon, usually within a week of the gathering. Remember, you're not just asking attendees for feedback; offer them something in return. Perhaps you send a link to a post-event landing page or enable access to an online photo. Email surveys are a great way to gather valuable feedback, but to ensure a higher response rate, consider offering an incentive for attendees with the prospect of entering a raffle for a gift card to show you appreciate their response and participation.
7. Invest in Retention Tools and Strategies
No corporate event is a "one-and-done" affair. Have a plan to help participants remember the lessons learned. Some post-event retention tools may include:
Online videos or webinars serve as refreshers on event training

Interactive online games test participants' knowledge and retention of key concepts

Group discussions explore the challenges and solutions addressed during the event
Keeping retention in mind throughout the planning process helps support long-lasting learning.
As a leading destination of successful business meetings, Las Vegas is always ready to welcome your next event. Be sure to use our team of experts to help with any additional event needs or questions you might have. Las Vegas is ever-evolving so be sure check out some of the destination's latest venue offerings when selecting your event space and venue!