When attending a business conference in Las Vegas, there are numerous ways to maximize your experience to reap a variety of benefits – such as career and industry knowledge, connections within the industry, and an impressive return on your investment.
Following are factors to consider, both in preparation before the conference begins and during your stay:
Choose the Right Sessions for Your Career. 
Think about your goals: What do you want to get out of this conference?
The conference should publish a schedule with various focused tracks. When creating your schedule, view the selections as a whole, then pick those that could benefit your job knowledge and sharpen your skill set.
Three words to embrace: prepare, prepare, prepare. As you craft your schedule, keep in mind that topics in your area of expertise might not add additional knowledge. Sessions that offer opportunities for business growth might be more valuable. Leave a space in your schedule to allow for browsing or last-minute events. Also, choose backup sessions in case your preferred sessions become overbooked.
If your conference has an app, download it. And if there are particular people you want to connect with, plan a meeting beforehand – for breakfast or dinner, early morning coffee, or lunch between sessions.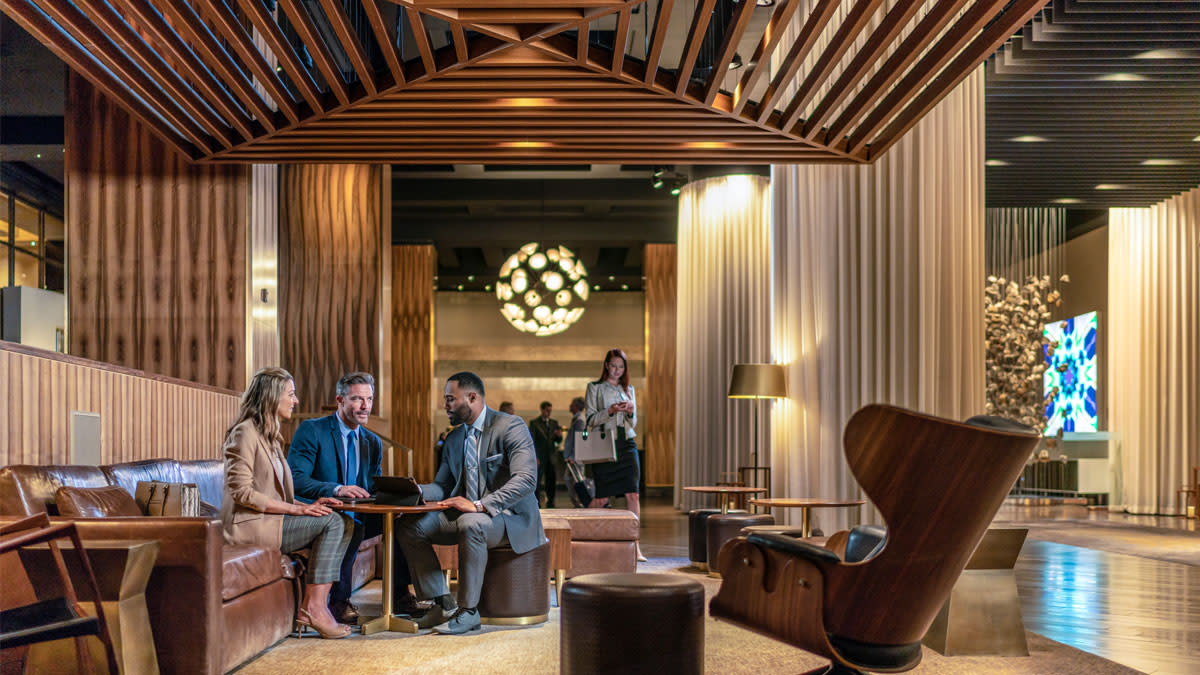 Aim to find a conference buddy, so if there are too many sessions you both want to attend but can't, you can split up the sessions and share notes later.
Connect with the Conference Speakers.
At any conference, the speakers are the highlight – and many people are queued up to meet them right after (and sometimes before) the speech ends. Their time is short and the demands to talk with them one-on-one are long, so try the following tips to increase the odds of engaging with them.
Use LinkedIn to check if you and the speaker have a mutual contact. If so, ask that person if they're willing to give you an email introduction so you can connect ahead of time.
Oftentimes, speakers will include an email and even their social handles for LinkedIn or Twitter either within the opening or closing slides of their presentation as a way to contact them.
After the conference is over, it's important to follow up to maintain the momentum of a possible business connection for the future: Send the speaker an invitation to connect on LinkedIn and add a personalized message to stand out from other conference attendees. It's vital to keep the conversation going to derive the business advantages of being in steady contact with an expert.
Attend the Social Events.
Even if you aren't a social butterfly, there's an opportunity for everyone to make meaningful connections at networking gatherings. If social or large gatherings aren't your thing, challenge yourself to show up and stay until you've made at least two connections.
But business-oriented social get-togethers can also be stressful and have their own set of social cues that should be observed.
First, know the dress code, which tends to be more casual than the conference attire. Not sure where to get started? See our packing suggestions guide.
What to talk about? You want to be chatty and relaxed, but still professional. You can talk about yourself (how you like the conference so far, places you've visited in Las Vegas, food, hobbies, family, etc.). Be mindful of how you speak about others as it is a direct reflection of your character. 
When chatting, encourage others to talk about themselves and be interested in what they have to say. Start by asking questions and show genuine interest in their responses. They'll notice and appreciate it. As the night comes to a close, make a plan to get back to your hotel safely. Public transportation options are plentiful in Las Vegas.
Meet with Colleagues Outside of the Conference.
Building stronger relationships within your own business community is key for increased productivity, collaboration, creativity, communication, morale, and amity in the workplace. Getting together in Las Vegas – through the commonality of a business conference – is a perfect way to bring people together through happy, shared experiences.
How to do that? Dining together with colleagues; getting cocktails; having prearranged tickets to see any of Las Vegas' fabulous entertainment options; strolling through the electric atmosphere of Downtown Las Vegas; frequenting our museums, and reveling in our gorgeous nature attractions. They are all wonderful ways to connect.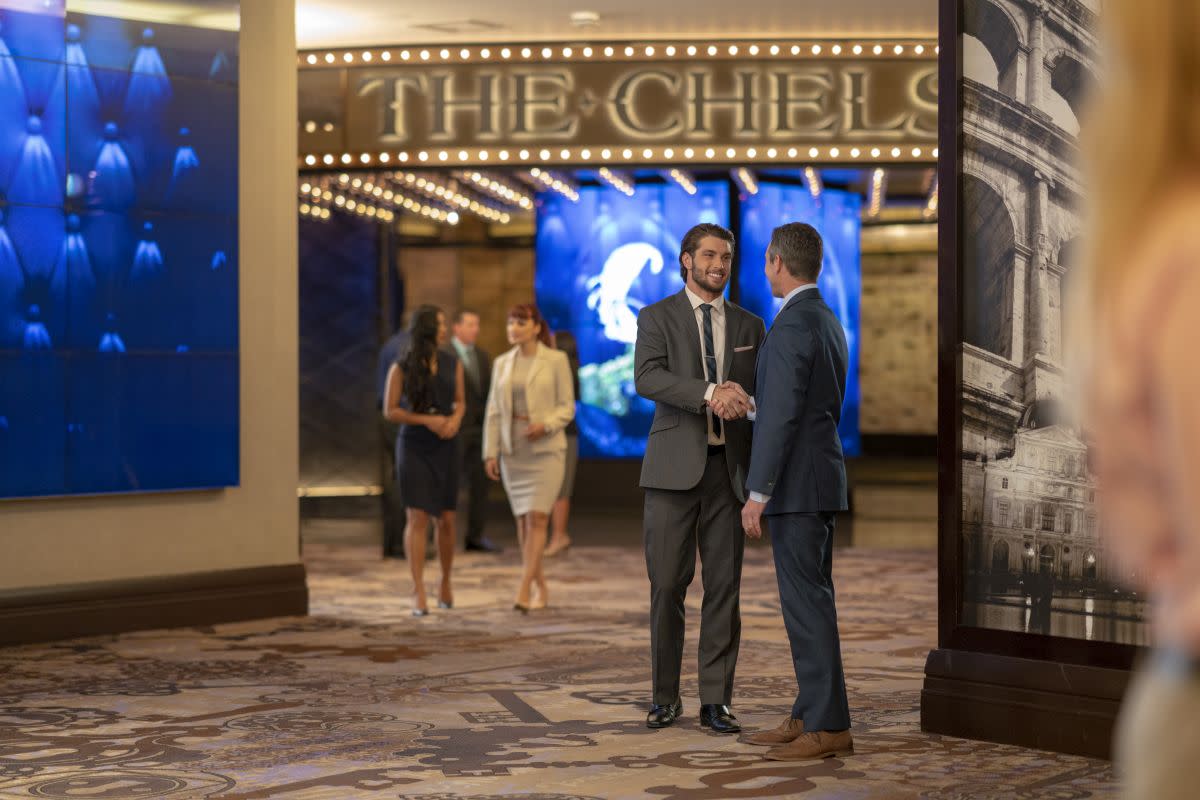 There are so many things that convention goers and organizers can do to increase the effectiveness of their experiences. And the most effective, of course, is making sure those experiences happen in Las Vegas, the city best equipped to welcome and host your business.