Las Vegas boasts countless fully equipped meeting facilities to host your next business event and/or gathering. It's the perfect place to create a memorable, unique experience for your attendees with access to incredible shows, exquisite celebrity-chef dining options, an assortment of meeting spaces and venues, and amazing experiences that are specific to the destination.  
Below are statistics about the destination that make the case to host in Vegas.  
Las Vegas: Fit to host any event, any size: 
There are 150,000+ rooms on the Strip,* offering plenty of places to stay to fit any budget and group size needs. 
There were 86 trade shows and events booked at the Las Vegas Convention Center (LVCC) in 2022, demonstrating that Las Vegas is a hot destination for business meetings. 

2.2MM business convention attendees came to Las Vegas in 2022.*  

39.7MM passengers arrived via Harry Reid International Airport in 2021,** revealing how suited the destination is to accommodate large volumes of visitors. Harry Reid services over 1,050 in and outbound flights daily, serving more than 150 U.S. and international cities with direct flights, which is good news for planning a large event with attendees arriving from across the world.  

The LVCC has 2.5MM square feet of event space, with additional venues spread throughout the Strip. These venues range from 65,000 to 2.1 million square feet to net out to well over 14MM square feet of exhibit and meeting space.  

Las Vegas has three of the largest convention centers in the U.S.***: LVCC, Mandalay Bay Convention Center, and The Venetian Expo.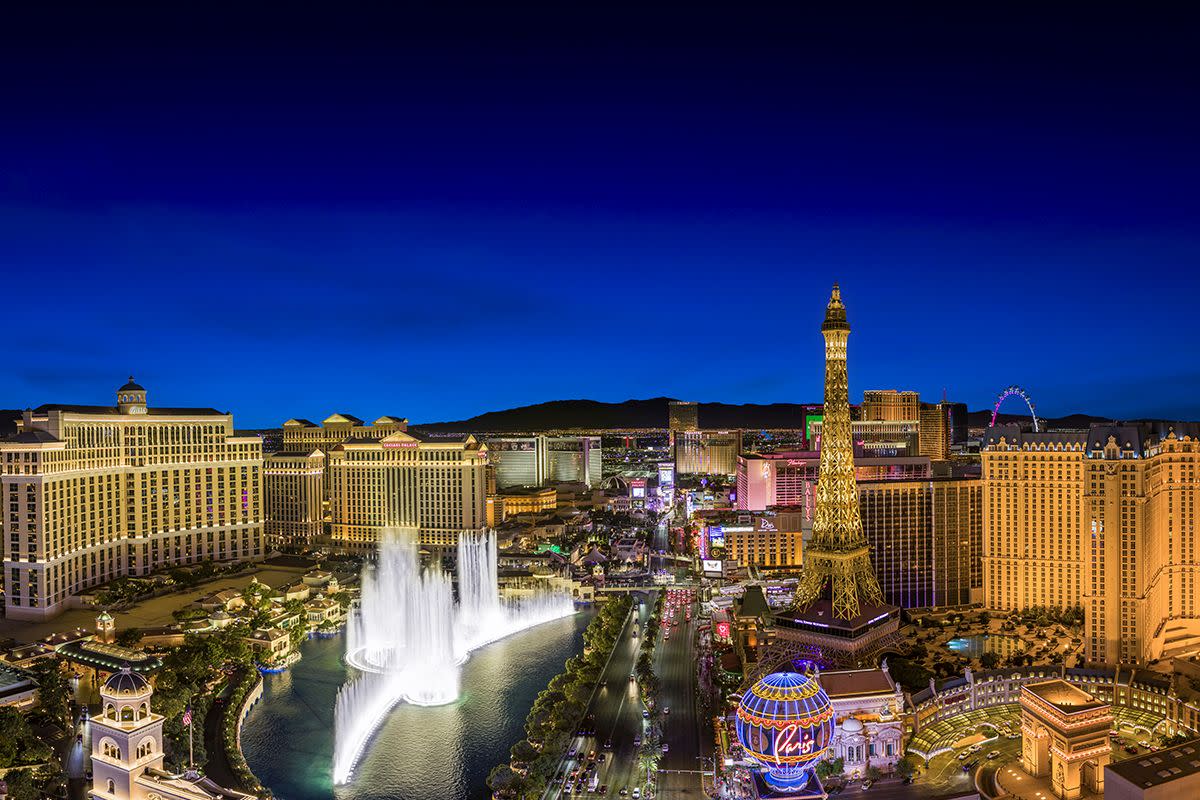 The Las Vegas Strip
Vegas Venues are Unmatched 
There's no right or wrong way to experience Las Vegas. The destination's meeting venues are as varied as the businesses that meet here. When holding a business event, consider: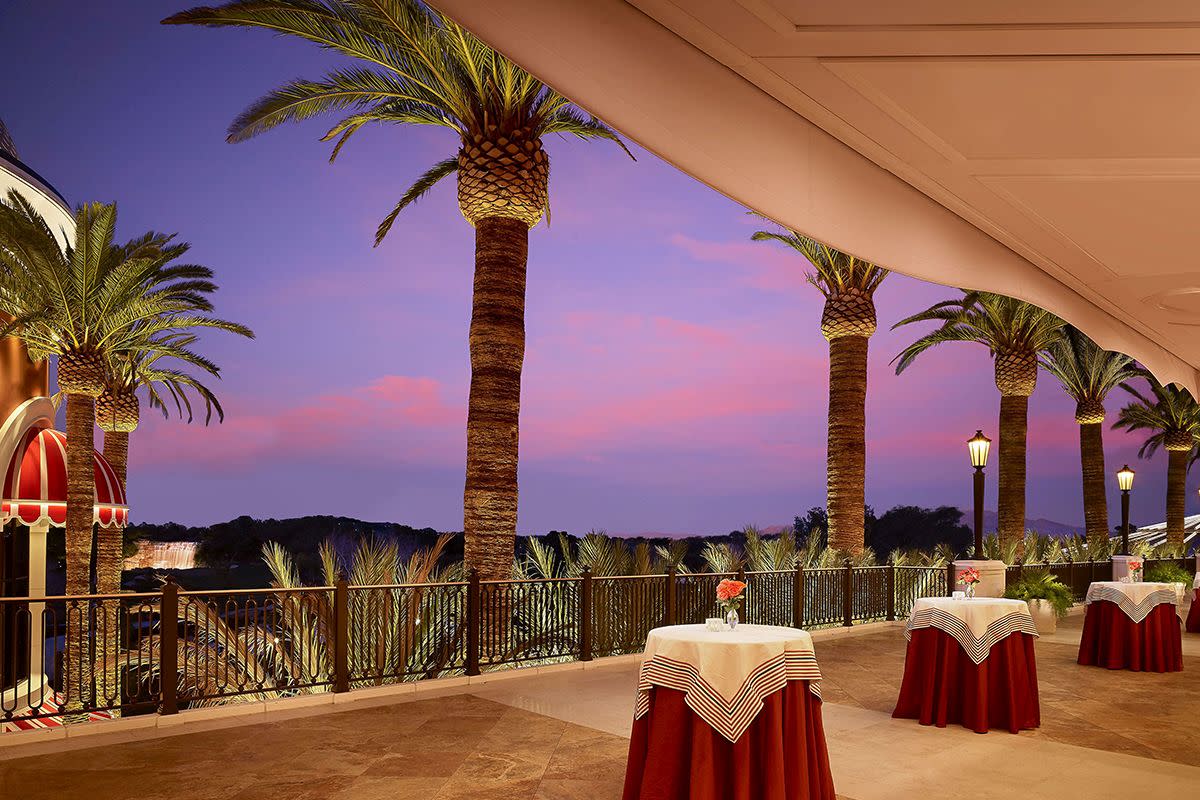 Wynn Las Vegas Meeting Space
Sustainability initiatives 
As a powerhouse of constant evolution, with the latest and the greatest offerings and options, Las Vegas is also a leader in sustainability and corporate social responsibility (CSR) initiatives. The destination rallies together to reduce its carbon footprint and to give back to the community through efforts like:   
MGM Resorts International has a well-established CSR program with projects that include environmental programs, inclusivity initiatives and sustainability goals. 

Caesars Entertainment is dedicated to mitigating climate change by reducing energy consumption, water, and food waste through various initiatives. 

MGM and Caesars have both partnered with Three Square food bank, providing food from banquets and conventions to feed the food insecure.  
Wynn Las Vegas has a New Zero Carbon, Zero Waste Event Service offering aluminum water bottles, event materials recycling, sustainable food sourcing, and the elimination of single-use plastics. 

The LVCC saves over 1MM gallons of water annually by using desert landscaping on its grounds. In addition, they are reducing fuel consumption by promoting the use of alternate energy and using all-electric vehicles in the Vegas Loop at Las Vegas Convention Center. Plus, the Las Vegas Monorail, which is another LVCC zero-emission transportation option.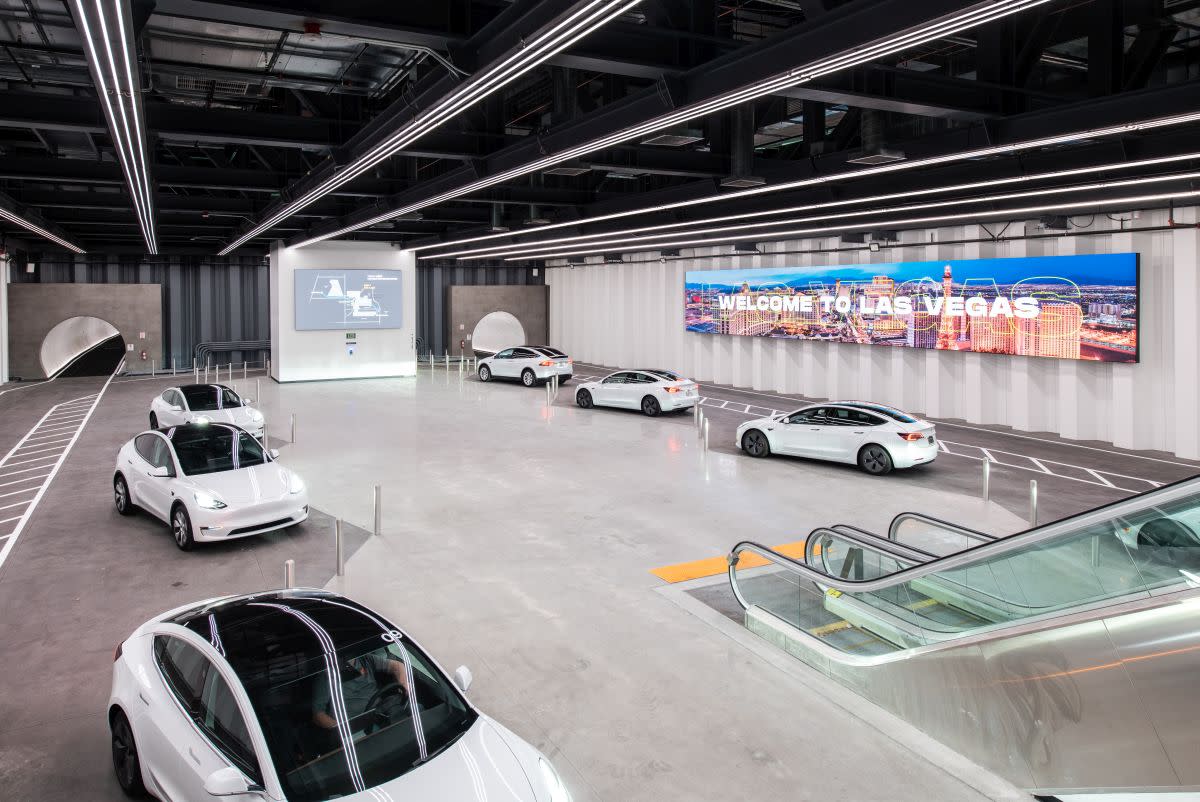 Vegas Loop at Las Vegas Convention Center