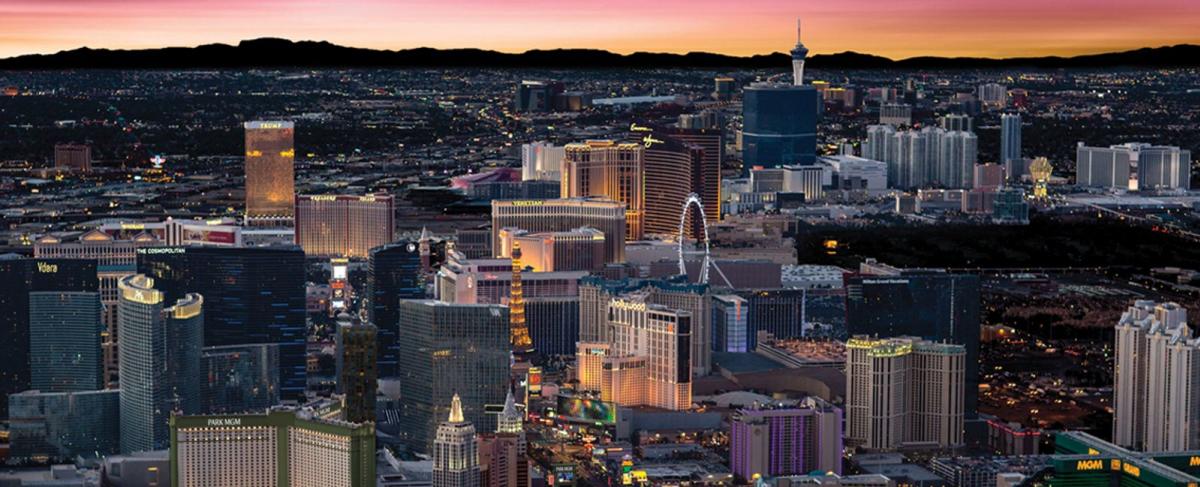 Las Vegas is prepared to get back to business as we welcome larger meeting groups to the destination. Meet Smart, Vegas Smart is the first step in the right direction to reigniting the meetings and events business and demonstrates our dedication to healthy behaviors as well as mitigation practices throughout the destination.
Meet Smart, Vegas Smart is our commitment to our guests, our employees, and our community that your meetings, trade shows and celebrations are mindful of appropriate health and wellness protocols.
Current State Mandated Guidelines
Effective March 15, a host or venue may hold a conference, convention, trade show, professional seminar, or similar gathering activity at 50 percent capacity. All gathering requirements, including submitting a Large Gathering Venue COVID-19 Preparedness & Safety Form that must be approved by the state, must be met.
Governor Sisolak announced April 13 that the state-wide goal is that every county will be able to fully reopen at 100% capacity by June 1. The mask mandate will stay in place.
Show organizers should check directly with the convention sales manager at their event's host property or venue for full details around operations and compliance with reopening protocols.
So, what does this mean for your meetings and event planning?*
At participating locations, you'll be met with Smart Arrivals, which might include temperature checks, physical distancing measures and more. Don't forget that wearing a mask is required for all.
Inside participating locations, Smart Distancing will demonstrate reimagined spaces, barriers, signage and advanced logistics to keep everyone comfortable. Be sure to greet colleagues with a wave, nod or bow, instead of a handshake or hug.
At participating locations, Smart Cleaning Practices will be in place in common areas, meeting spaces, exhibition halls and restrooms, where high-touch surfaces – including equipment and trade show elements – are repeatedly sanitized. Touchless hand sanitizer stations will be throughout venues.
Food is always an important part of meetings, and at participating locations, Smart Food Services takes that to the next level with more stringent cleaning, bussing and safety procedures including required protective gear and barriers between food servers at retail outlets.
It takes a Smart Commitment from all of us to keep your meetings thriving. LVCC and participating properties'/venues' employees across the destination are trained in strict protocols for wearing masks, washing hands and maintaining clean environments, and monthly testing is recommended. But it can't work without your help in educating your group on the protocols, behaviors and best practices. That includes having a formal safety plan for your attendees and a plan for tracing cases should they occur through the COVID Trace Nevada App.
*Please be sure to check the individual property and vendor websites to see how health and sanitization measures have been implemented.
For detailed information on all requirements, see the state's guidance documents and Large Gathering Venue COVID-19 Preparedness & Safety Form.
Smart work, smart service and smart play – we're continuously working to make sure you can meet and enjoy all of the experiences you'll only find in Vegas with confidence.