Las Vegas Sports
For decades, Las Vegas has been hailed as the mecca for premier sporting events such as championship boxing, golf, NASCAR and NCAA basketball. Recent years have elevated its profile to new heights with the arrival of even bigger, more high-profile sports franchises and events.
Shows & Events Calendar
We broke down the Las Vegas shows you've always wanted to see and events you've been waiting to attend. Just get ready to be entertained. But while you're planning, remember − this is Las Vegas. Itineraries will only go so far.
After browsing the best shows in Las Vegas, check out our latest hotel offers and book your stay!
Let us help you plan your next event with this step-by-step guide on how to plan your youth or amateur sporting event in Las Vegas.
HOW TO BOOK AN EVENT IN LAS VEGAS
Past events hosted
AAU Taekwondo
Flag Football World Championship Tour
Mayor's Cup
Senior Softball World Championships
US Figure Skating Skate America
US Sports Congress
USA Artistic Swimming Masters Championships
USA Judo Senior Nationals
USA Taekwondo Regional and National Championships
USA Volleyball Girls Junior National Championship
World Men's Curling Championships
USA Weightlifting National Championships
Super 16 Collegiate Gymnastics
USA Hockey Women's Rivalry Series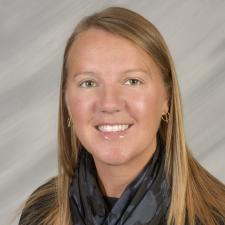 Lisa Motley
Senior Director of Sports and Special Events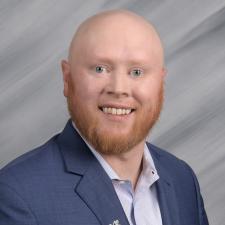 Tyler Baldwin
Manager Sports and Special Events
Las Vegas proudly hosts some of the largest gatherings of people in the world. Safety and security measures are now more overt in nature and extensive in options and any enhancements are repeatedly reviewed and evaluated for circumstantial and situational conditions.
The efforts of the Las Vegas Metropolitan Police Department, its public agency partners and Las Vegas Security Chiefs Association help fulfill the city's goal of providing legendary customer service by ensuring the safety of visitors at all times.
LAS VEGAS METROPOLITAN POLICE DEPARTMENT
More than 5,000 men and women comprise the LVMPD. An Area Command located at the Las Vegas Convention Center has been dedicated specifically to the tourist and resort corridor.
PUBLIC AGENCY PARTNERS
Long-time relationships have been established between numerous public agency partners who are well-prepared to provide emergency response along with the deployment of resources and specialized equipment throughout the entire valley. Some of those public agency partners include Las Vegas Fire & Rescue, Clark County Fire Department and the Office of Emergency Management, Southern Nevada Health District, Henderson's Police and Fire Departments, City of North Las Vegas' Police and Fire Departments, Nevada Highway Patrol and the State of Nevada Division of Emergency Management.
LAS VEGAS SECURITY CHIEFS ASSOCIATION
With a mission to promote security professionalism and enhance communications and training between all its members, more than 300 combined casino/resort security professionals including private and public safety agencies within the community represent the Las Vegas Security Chiefs Association. Their concerted efforts ensure Las Vegas remains one of the safest destinations in the world.
Accommodations
Hold up. You're going where? In a city filled with diversions and excursions that can keep you up all hours of the day and night for weeks on end, the first question you need to answer is … where am I staying? Find the Las Vegas hotel, casino or resort that matches you − and your ambitions.
Air Service
Las Vegas' airport is ranked among the top 25 busiest airports in the world based on the passenger activity and is served by nearly 30 air carriers. With multiple daily flights, Harry Reid International Airport offers direct flights throughout the country. It is conveniently located just two miles from Las Vegas Boulevard and 3.5 miles from the Las Vegas Convention Center. In its 70th year of operation, the airport broke records as over 50 million passengers arrived and departed in 2019. It offers nonstop flights throughout the entire U.S. with direct routes from most major cities.
Transportation
If you've never been to Vegas, you may assume it's a breeze to walk from one end of the Strip to the other. But who wants—or needs—to walk when there are so many options to get you from point A to point B, and all the places in between? So, we've put together a list of transportation options to help you traverse the city and get you to the fun faster.