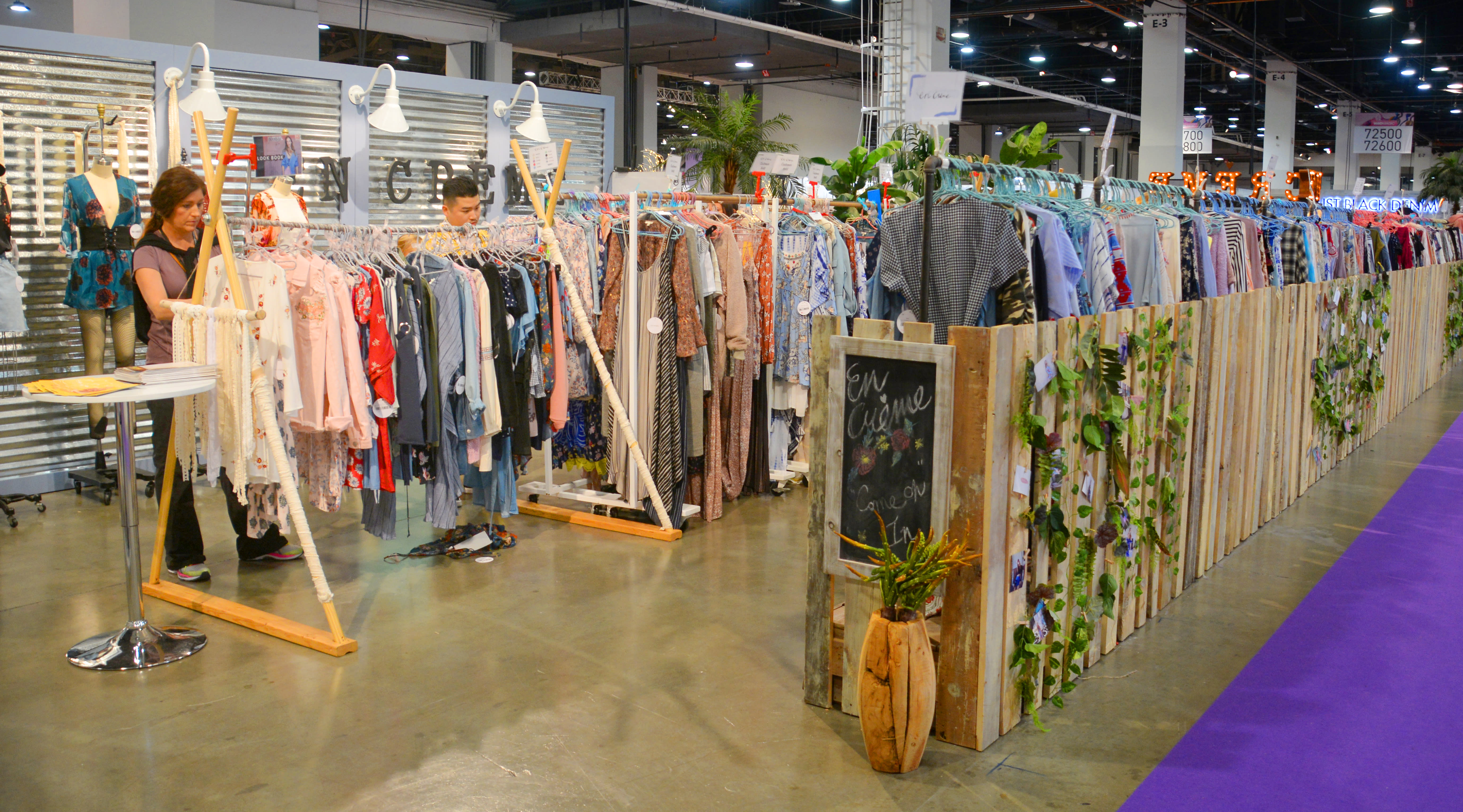 What's the world's biggest fashion show? Las Vegas could argue that it's MAGIC.
From the height of luxury brands to the latest trends, everything on the fashion spectrum can be found among the vast spaces at Mandalay Bay and the Las Vegas Convention Center hosting UBM Fashion's biannual fashion marketplace MAGIC Las Vegas.
Perhaps the most aptly named trade show in the world, MAGIC is a place where fashion's complete 360-degree spectrum is on full display. From accessories to footwear, and every piece of men's and women's apparel in between, it's all here. MAGIC is where the business of fashion takes place—buyers and sellers from around the world come together to scope out what's hot.   
If you're not familiar with MAGIC, you definitely need to be. This marketplace is a fashion lover's dream, with miles of celebrities and bloggers, cool brands, and plenty of fashion trends to look at.
MAGIC inaugurated in 1933 by the Men's Apparel Guild in California. In 2014, UBM acquired it from Advanstar Communications and has grown the event to be one of the biggest, most "must-attend" markets in the industry.
MAGIC now features hundreds of suppliers, from big names (Levi's, Nike, Tommy Hilfiger, etc.) to sole proprietors (like "The Fiftees," who create and print T-shirts customized with phrases unique to each of the 50 states). The dynamic annual show attracts the industry's top international talents, uniting them with influential buyers and helping to keep the trillion-dollar fashion industry engine churning.
You will need all three days to truly experience everything MAGIC has to offer. The show encompasses the massive square footage of both the Mandalay Bay and the Las Vegas Convention Center just to contain all the goodness.
One of the common themes for this year was the idea of giving. Designers and brands proudly displayed their connections either to charitable causes or uplifting ideas. Studio Penny Lane, for example, was here promoting its notion of the penny as a symbol of peacefulness and gratitude. Its products, such as apothecary sets, jewelry, glassware and more, are inscribed with thoughtful quotations.
The mixed, underlying theme of social responsibility, giving and peace was present in virtually every aisle of MAGIC, with displays touting local sourcing in third-world countries, responsible trade and global vision. Like Studio Penny Lane, many sellers thought to provide beleaguered show attendees with peaceful respites from what could be a long day of walking and exploring. A few couches and some soothing music were obvious oases of calm to many tired attendees.