There's no destination in the world like Las Vegas. In part, that's because Las Vegas continues to reinvent itself. Already one of the most popular destinations for meetings and events – to say nothing of being the Entertainment Capital of the World – the city is always filled with new experiences. Event attendees could come to Vegas every year and enjoy an entirely different agenda each time.  
As the industry enters a new era in which attendees are expecting planners to go above and beyond standard meetings, there is no place better to bring a group. 
Venues galore await meeting and event planners. Mainstays are in the midst of exciting upgrades; the world's most famous chefs continue to serve up new restaurants here. 
Good luck finding a dull moment here – this is a particularly exciting time to be in Las Vegas. Read on to see why now is the time to bring your event to the host with the most options. 
Convention Campus 
The 2023 Consumer Electronics Show, better known as CES, was a showcase event for the Las Vegas Convention Center's West Hall. Opened in 2021, the 1.4 million-square-foot expansion is proof of how seriously we take the needs of planners. As host to many of the world's largest trade shows and events, our business community knows how valuable extra space for booths, attendees and activations is in this new era of experience-laden gatherings. Among the hall's highlights: 
600,000 square feet of exhibition space.
328,000 square feet of column-free space, the largest column-free exhibition space in North America.

An open-air atrium features a 10,000-square-foot screen developed by Samsung, the largest digital experience in a convention center in the U.S. 

A 14,000-square-foot terrace, featuring spectacular views of the Las Vegas Strip, is ready to hold receptions for up to 2,000 attendees.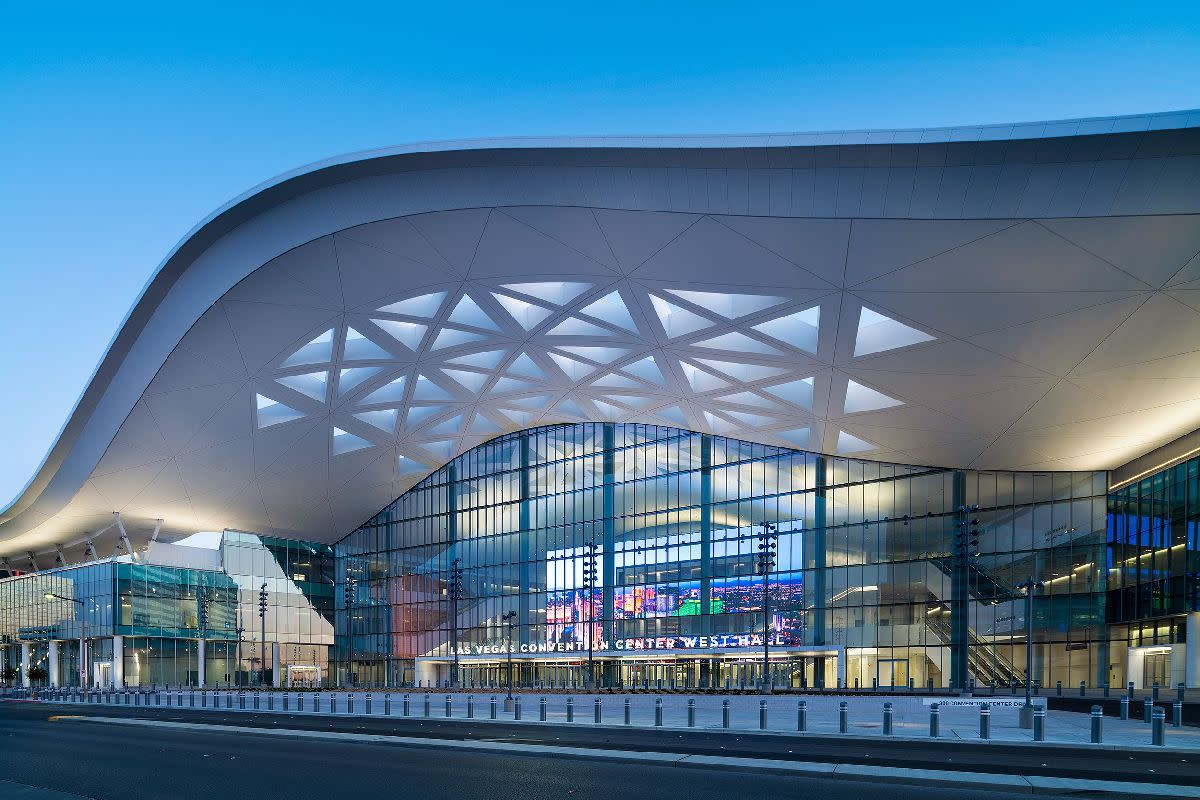 Las Vegas Convention Center's West Hall
The Vegas Loop at Las Vegas Convention Center is another relatively new addition that many meeting attendees have yet to experience. The popular underground tunnel, developed by Elon Musk's The Boring Company, is a convenient transportation option to move throughout the city's convention campus via Tesla vehicles. 
The momentum from these two completed projects continues to drive new and better ways to engage conference-goers. 
Venetian Additions 
For instance, The Palazzo at The Venetian Resort Las Vegas already boasts more than 7,000 guest rooms and suites. There's also 2.3 million square feet of meeting and event space, including the 85,000-square-foot Venetian Ballroom. The Venetian Expo is located under the same roof and offers an additional 1.2 million square feet. All told, it is the largest hotel property in Las Vegas, and more is on the way.  
The MSG Sphere, slated to open in Spring 2023 just outside The Venetian Resort Las Vegas, will be a visual standout in this destination of bright lights. The entertainment venue, which holds 20,000 audience members, is billed as the largest spherical structure on earth. The 160,000-square-foot display plane boasts the world's highest resolution LED screen with more than 170 million pixels. With 23 VIP suites, this immersive experience will be ideal for an evening outing or corporate takeover. The exosphere will be available for branding takeovers for maximum impact. 
The Sphere comes amid the anticipated reopening of TAO Beach Dayclub at The Venetian Resort Las Vegas. A major renovation increased event space to 47,000 square feet fit for 2,500 attendees – a number that grows to 4,000 when paired with TAO Asian Bistro. The Asian-inspired atmosphere is an example of Las Vegas staying away from cookie-cutter venues. 
The hits keep on coming at other mainstays on the Strip. 
Great Caesars Host 
Caesars Entertainment Inc. continues to build upon its meetings empire: 
Nobu Hotel at Caesars Palace
Bleu Wave 
At long last, Fontainebleau Las Vegas has a target opening date of late 2023. It will certainly be worth the wait. The luxury hotel is using its 25 acres to provide traditional and unique meeting space. Planners will be able to choose from a 90,000-square-foot theater, 57 breakout rooms, a 105,000-square-foot Ballroom, and a 26,000-square-foot outdoor garden. At 67 floors high, this will be a thing of beauty, 
Bigger and Better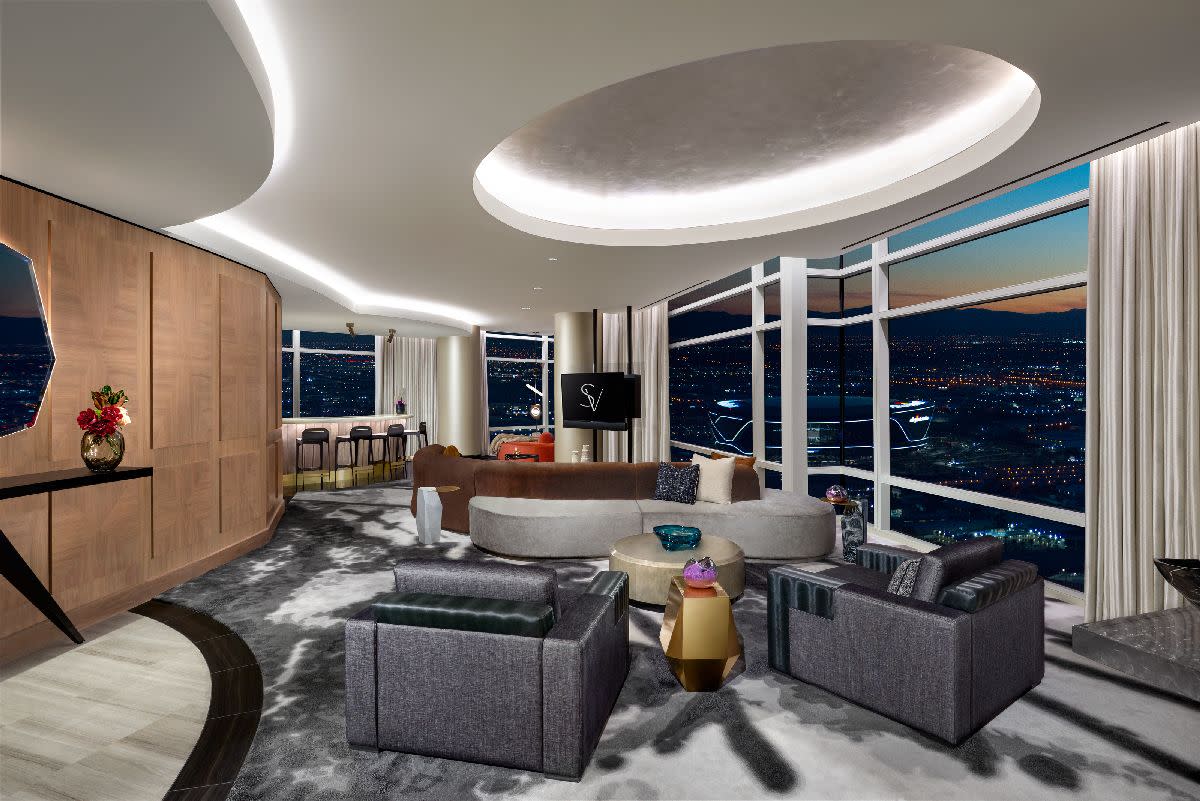 SKYVILLAS at ARIA at ARIA Resort & Casino 
Haute New Venues 
Beyond the extraordinary hotels and resorts, the list of unique venues for receptions, galas, happy hours and more is something to behold. Of course, it doesn't hurt that celebrity owners and chefs with new openings include Lisa Vanderpump, the Jonas Brothers, and Martha Stewart.  
Flight Club at The Venetian Resort Las Vegas is a prime target for groups aiming to unwind after a long day of business. Darts are the name of the game here – perfect for attendees looking to shoot the breeze (aka maintaining and building connections). 

Plan an exclusive, private dinner at WAKUDA, Michelin-starred chef Tetsuya Wakuda's first restaurant in the U.S. – found in The Palazzo at The Venetian Resort Las Vegas. 

Vū Studios provides some of the Hollywood magic without heading to La-La Land. The 40,000-square-foot studio starts with two stages and an impressive LED dome. 
Take a step back in time at The Count Room at Flamingo Las Vegas, which is a throwback to old Vegas with modern twists. 

BrewDog is a new entrant to the rooftop bar scene. No less than 96 beers are on tap at this two-story establishment found in the heart of the Strip. Top-notch food adds to the atmosphere for a site sure to leave reception attendees talking.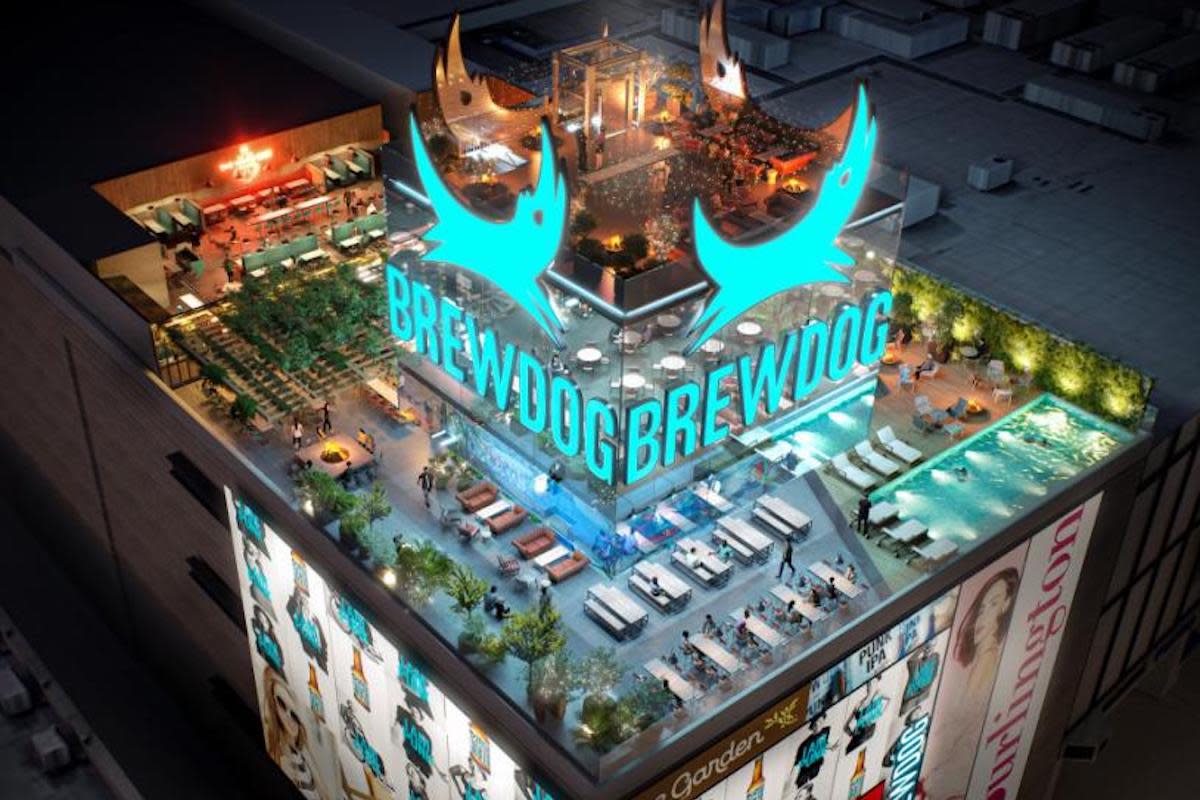 Brewdog Las Vegas 
Getting Here 
Some things never change, like how easy it is to get to Las Vegas. Harry Reid International Airport is accessible via direct flights from 150 markets. Upon arrival, you're a 15-minute car ride from the iconic Las Vegas Strip. Such proximity is also responsible for the majestic mountain landscape, another image you have to see here to believe how breathtaking it is. 
There's no duplicating Las Vegas. Events thrive for a good reason, and the destination stands ready to help build indelible moments when your group holds its next meeting or event here. Remind yourself why there's no place like Las Vegas.