Las Vegas has set itself apart from every other city in the world in countless ways by always challenging the status quo. From redefining what constitutes a meeting space to changing the way a meeting is conducted, in Las Vegas, coming together has a whole new appeal. 
Redefining the Typical Meeting Space
Meetings don't have to be conducted within the confines of walled spaces or while positioned at boring conference tables. Las Vegas grants you permission to get creative. Several organizations have taken advantage of the flexibility and freedom that Las Vegas venues have to offer. 
Not your average seated affair, CEMA treated attendees to a serenaded dinner on the revolutionary stage at the "O" Theater Showroom in the Bellagio. Las Vegas-based company, Zappos, has consistently pushed the limits of what conference space is supposed to be. Its groundbreaking Downtown Las Vegas headquarters boasts themed conference rooms (think space odyssey motif or coffee-cup room) alongside cozy social areas, and even a napping space.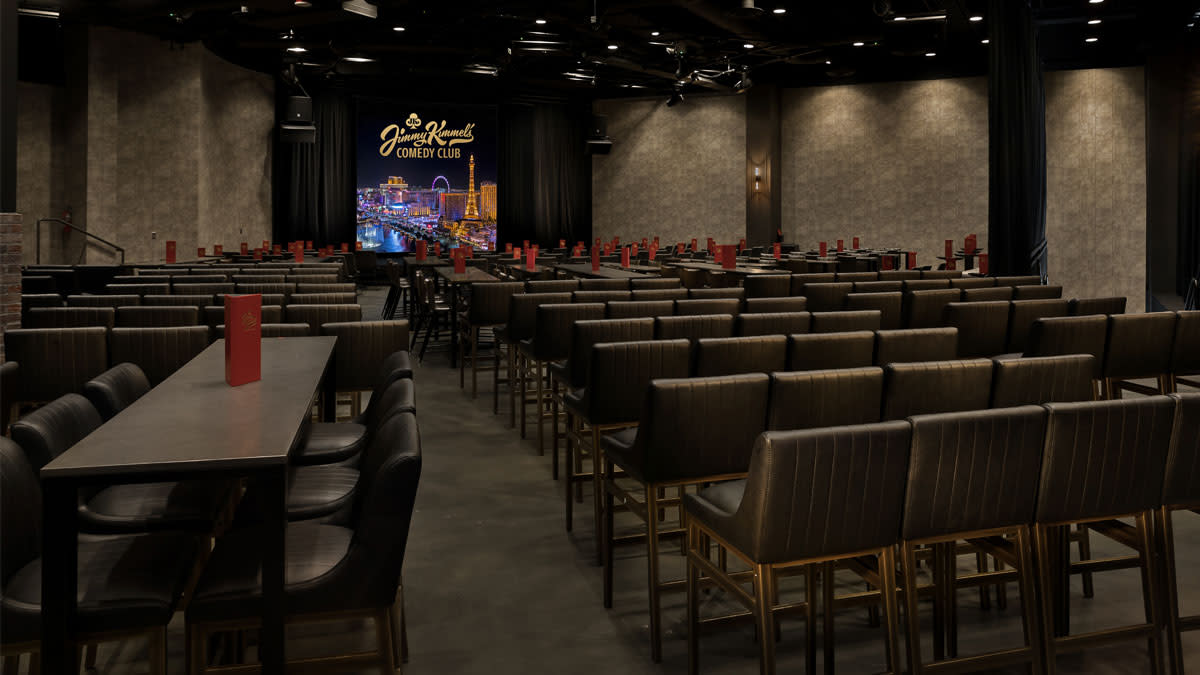 Forget the typical, bring people together and spark ambitious ideas in one of these inspirational and uniquely Las Vegas spaces. 
Break the ice or close out your event in a venue that is destined to be filled with laughter. Jimmy Kimmel's Comedy Club in The LINQ Promenade + Entertainment hosts comedic geniuses and up-and-comers in a space custom-built for fun. Book a table or a whole section to make sure your group can blow off steam over some hilarity. 
Try hosting an event at a location steeped in history. The Mob Museum offers several distinctive spaces for events, including the Oscar B. Goodman Room; the striking Historic Courtroom, which has been home to many notorious court cases; and the underground distillery and speakeasy. Or, buy out the whole facility for an event you won't soon forget.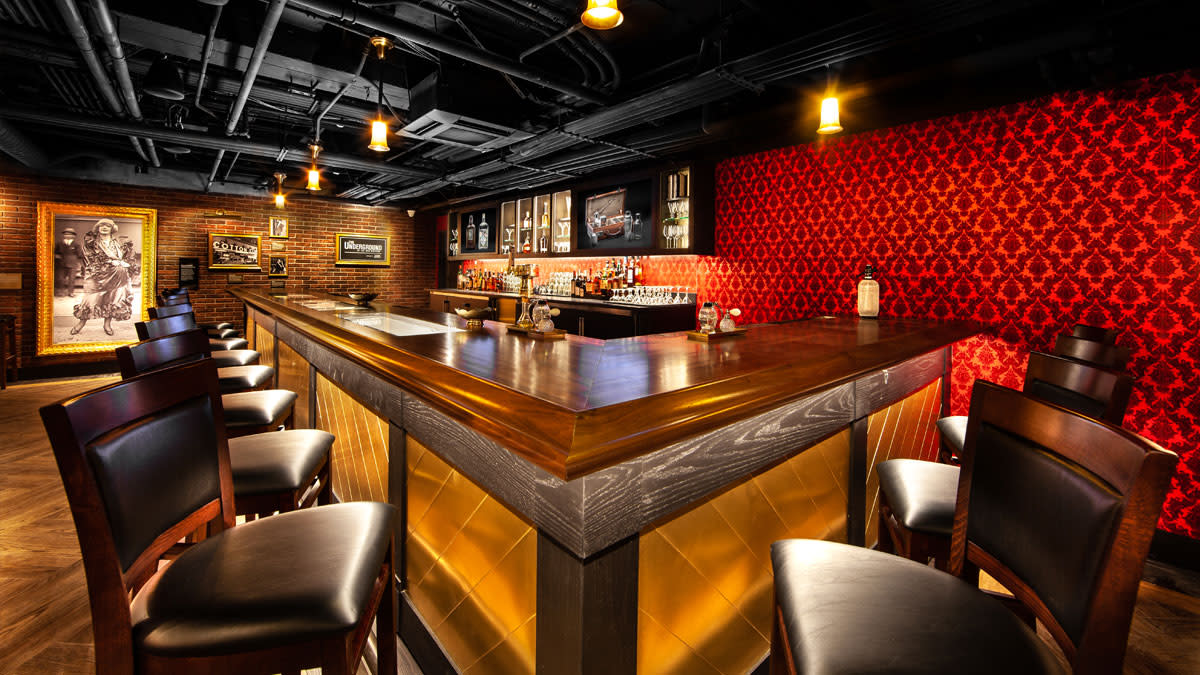 When you need a space that is transformative and built for hands-on learning, the Oquendo Center is 70,000 square feet of meeting space designed for lectures, knowledge-based learning and more.  
Consider one of the iconic buildings that make up Las Vegas' one-of-a-kind landscapes. Your guests will be the stars of the show with a gathering in one of the striking theater spaces in the art deco-inspired Smith Center for the Performing Arts. Or, for a playful event, rent a space in the spacious and extremely tech-savvy HyperX Esports Arena Las Vegas in Luxor. 
Trade Show Booths that Go Above and Beyond
Step away from the typical table and booth. In Las Vegas, you have the freedom to display your business's capabilities in an upfront and authentic way. Many exhibitors have taken advantage of this flexibility and used their imagination to ensure that they stand out. 
The International Baking Industry Exposition (IBIE) uses the Las Vegas Convention Center (LVCC) showroom floor to offer numerous hands-on seminars, as does The Great American Pie Festival, which boasts live entertainment, baking demonstrations, and tasting opportunities.
Each year, CONEXPO-CON/AGG, North America's largest construction trade show, wows audiences with an impressive display of heavy machinery, showcasing the magnitude of this awe-inspiring equipment.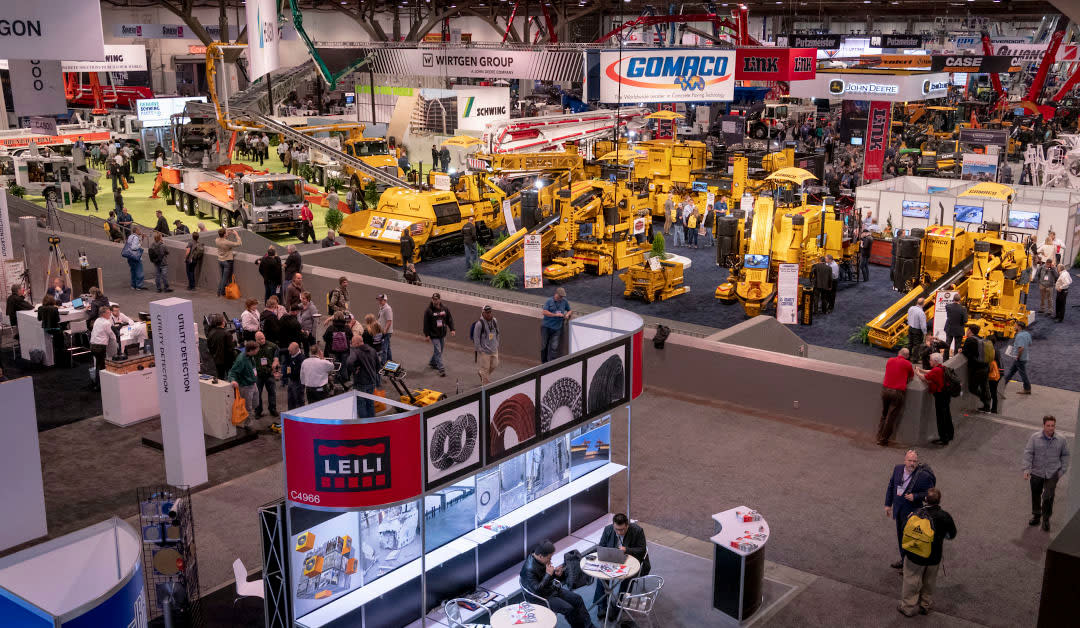 Taking friendly competition to task, World of Concrete showcases industry expertise by hosting an intense bricklaying contest.  
The National Business Aviation Association (NBAA) takes aircraft seriously, so each year it puts numerous airplanes and helicopters on display in LVCC's abundant parking lot for all to enjoy.  
Highlighting its trade while donating to the community, the International Builders' Show builds full homes on-site during the convention and donates to families in need when the event concludes.     
Break out of the Conference Room
Forget the ordinary. In Las Vegas, your meetings can happen in spectacular and breathtaking locations that will spark creativity and ideation that could never be captured in a typical meeting space.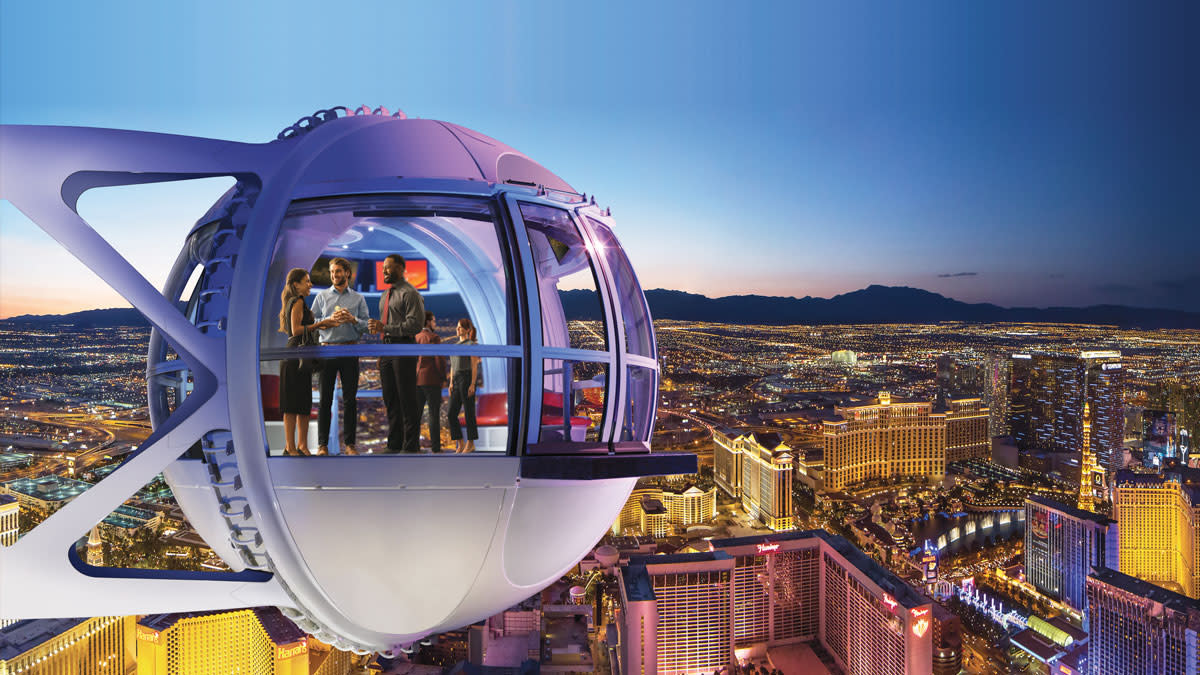 Think big and take on your meeting with a view from 550 feet above the Strip on the High Roller Observation Wheel. 
Host an inspiration brainstorming session while looking over the water on a chartered yacht at Lake Las Vegas.  
Take to the sky on a helicopter tour of the Grand Canyon, and then regroup back on land in Maverick's terminal.  
Get the adrenaline rush you seek tooling around in fast cars before breaking out into a serious meeting at SPEEDVEGAS' all-encompassing facility. 
Satiate your appetite while experiencing the culinary diversity that Las Vegas has to offer on a Lip Smacking Foodie Tour. Sample cuisine crafted by world-renowned chefs while touring the captivating sights and bonding as a team.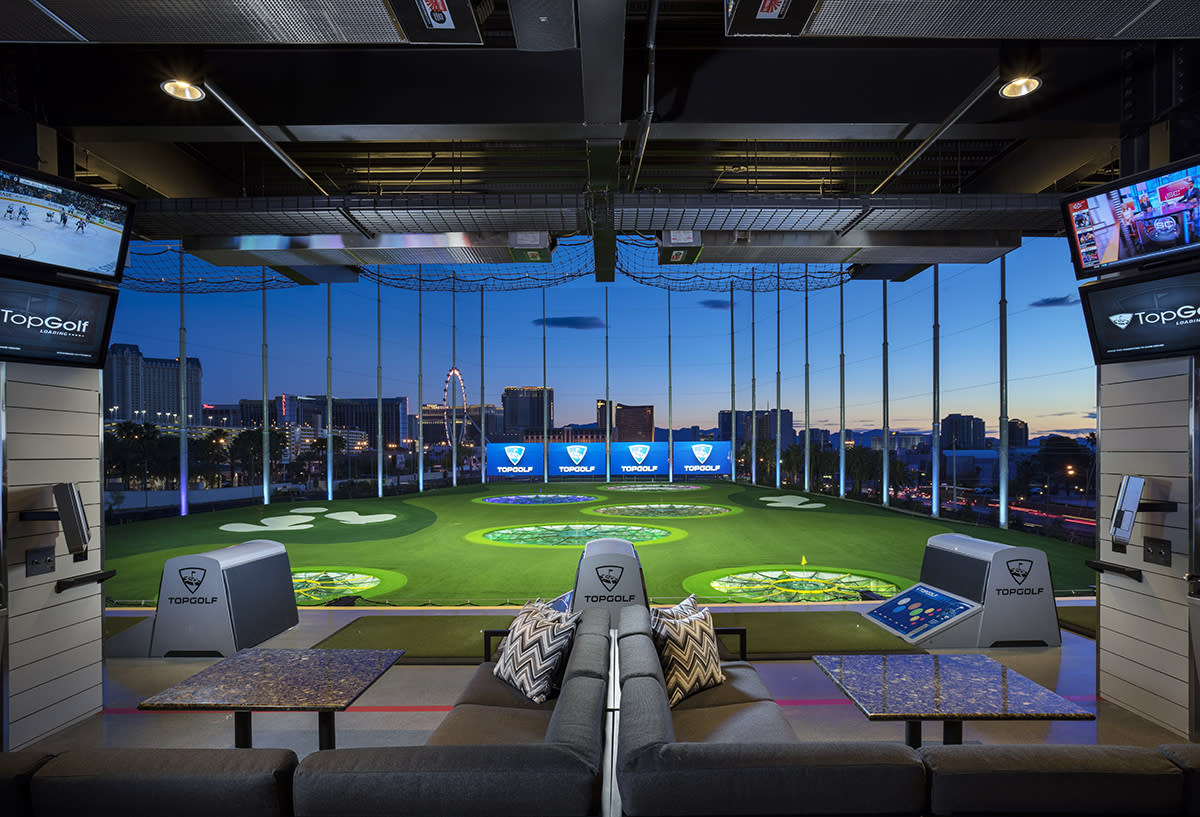 Loosen up in a venue that brings business and play together. At Topgolf, the whole team can take turns working on their game while hashing out great ideas in the private, fully equipped bays. 
Forget the formula. When you organize a meeting in Las Vegas, it will be remembered as legendary.